| | | |
| --- | --- | --- |
| The King's Speech Box Office Reign Continues - Green Hornet Stung | | |
Written by Ivan Radford
Tuesday, 18 January 2011 08:58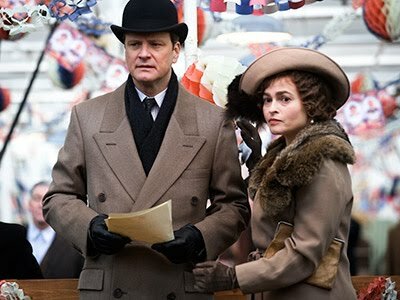 The King's Speech continued its UK box office reign with a frankly ridiculous total of £4.4m from this past weekend. £4.4m would have been a dream figure for the film's opening week. But a second week's takings, following a £3.5m debut? The mind boggles.

On the back of extremely positive word of mouth and award nominations, Tom Hooper's period biopic actually increased by 20% for its second week of release - a feat rarely seen outside of freak success stories like Slumdog Millionaire. And with the BAFTA and Oscar nominations fast approaching, make no mistake: it is on its way to being this year's Slumdog, with audiences' good intentions pushing it to financial and critical success. 

Danny Boyle's 127 Hours didn't enjoy the same boost (despite similarly positive reactions). Instead, it fell under its rock's weight down to £1.3m, a drop of 38%, not helped by The King's Speech stealing its share of screens across the UK; Colin Firth conquered 30 more, bringing his total cinema kingdom up to 424.

New entry The Green Hornet (with its relatively unknown title character) couldn't match The Firth's buzz, amassing just £1.8m - an altogether different sting to the one Sony wanted after all that marketing money. With Gulliver's Travels placed in third (relatively close to Hornet with £1.2m), the 3D screens and uplifts are being split down the middle, leaving Jack Black to march on towards a total of £13m and Hornet unable to even top the two-week total for The Next Three Days, which has gathered together a disappointing £2m. Perhaps a poorly chosen release date had a part to play there.

But flops are common this week, with Tron Legacy almost out the UK Top Ten altogether without even reaching the £10m mark. There's also barely any sign of new release Conviction, another hoping for awards attention, which arrived in 12th spot with just £279k. That's two thousand more than Season of the Witch's second-week tally of £276k.

Further down the charts in arthouse zone is the depressingly beautiful Blue Valentine, which clocked up £176k. But it did that with just 35 screens - an average taking of five grand apiece. That's a lot stronger than Conviction's average of one thousand for each of its 253 screens. Expect those cinemas to switch loyalties sharpish.

Black Swan, I Spit on Your Grave and NEDs are all out this Friday but for now, nothing can compete with Colin Firth's performance. And with Firthy picking up a Golden Globe (and BAFTA nomination), The King's Speech's reign will just keep on going. Word of a jump towards 500 screens suggests that even Natalie Portman's ballet skills will find it a hard nut to crack.
Tags:
127 hours
colin firth
conviction
danny boyle
flop
golden globes
seth rogen
slumdog millionaire
sony
the green hornet