| | | |
| --- | --- | --- |
| Leslie Nielsen Passes Away | | |
Written by Ivan Radford
Monday, 29 November 2010 08:15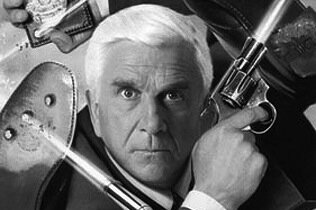 Leslie Nielsen has passed away, aged 84.

Born in Canada, the Naked Gun star passed away yesterday in Ford Lauderdale, Florida, due to pneumonia. He had been in hospital for 12 days before complications caused his death.

Nielsen started his career in the 50s, with serious dramatic roles such as Forbidden Planet and, in the 70s, The Poseidon Adventure. But in 1980 he began to shine as a comic actor, with his turn as Dr Rumack in Airplane!

The comedy legend continued on to the Police Squad TV series, which led to the feature-length Naked Gun franchise, where his character Frank Drebin became a household name. The Naked Gun 2 1/2: The Smell of Fear and The Naked Gun 33 1/3: The Final Insult soon followed.

Later years saw Nielsen appear in more lacklustre spoofs, from Spy Hard to Scary Movie 3 and 4, and Superhero Movie. He never topped the farcical genius of straight-faced delivery that he displayed when working with David Zucker in the 80s. Then again, no-one else has topped it either.