Star Ratings
| | |
| --- | --- |
| | Amazing |
| | Well good |
| | Fun |
| | Meh |
| | Rubbish |
| | | |
| --- | --- | --- |
| Miral | | |
Written by Selina Pearson
Tuesday, 30 November 2010 13:04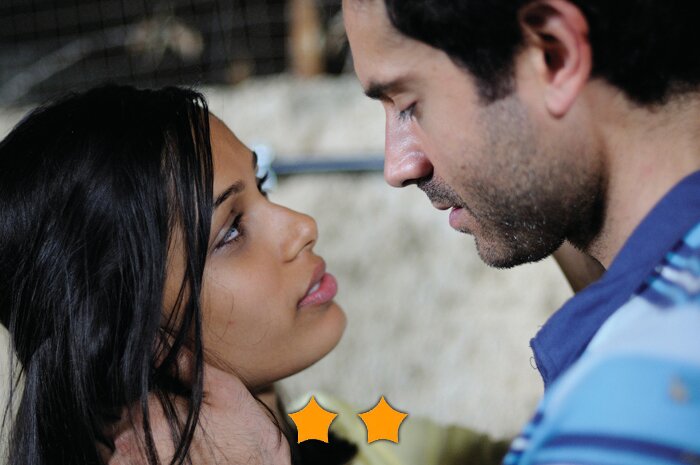 Director: Julian Schnabel
Cast: Hiam Abbass, Freida Pinto, Alexander Siddig
Certificate: 12A
Director Julian Schnabel follows up his stunning 2007 film The Diving Bell and the Butterfly with Rula Jebreal's autobiographical novel of her life in East Jerusalem. It interweaves the lives of four women, but doesn't come up with much of a tapestry.

In 1948, shortly after the founding of the State of Israel, Hind Husseini (Abbass) finds 55 orphaned children, survivors of a village massacre. She takes them all into her home, feeds them and educates them. Very quickly the numbers of orphans increases to hundreds.

Abused and mistreated, Nadia is arrested for assault and ends up sharing a cell with ex-nurse and failed terrorist Fatima. She soon marries Fatima's brother, Jamal (Siddig). Still hopelessly dependent on alcohol, Nadia dies, leaving Jamal to take their daughter Miral to Hind's Dar Al-Tifl orphanage. Hind shelters her students from the violence and educates them, believing this to be the key to peace.

Miral (Pinto), now grown up, works as a teacher in a refugee camp. Here, she succumbs to feelings of frustration and helplessness and falls in with Hani, a political activist. Despite pleas from both her father and Hind, she continues her involvement with him, allowing Schnabel to explore the value of education in the face of war. Or that's what he tries to do, anyway.

Miral is about the struggle to live in Jerusalem, both for Palestinians and Israelis. It doesn't take sides - rather, if it does, it's a side that opposes all violence. It's been painstakingly crafted by its writer and director, but lacks any edge. Unlike City of God, there are no rough patches; everything feels light, almost superficial. Probably because it's hard to feel sorry for a bratty and naive girl who takes her education for granted.

Either way, this lacks the poignancy and intensity that it so clearly craves. Hind's heroic story of the orphanage is much more enduring and beautifully depicted, but the rest of Miral leaves you feeling empty. 

VERDICT

Poor girl escapes tragic childhood through education and shunning violence. Miral wants to be City of God. It's closer to Shitty of God.
Your rating
( 1 Vote )
Tags:
alexander siddig
city of god
diving bell and the butterfly
freida pinto
hiam abbass
israel
julian schnabel
miral
palestine
review