| | | |
| --- | --- | --- |
| Full Paul Trailer | | |
Written by Ivan Radford
Friday, 17 December 2010 10:30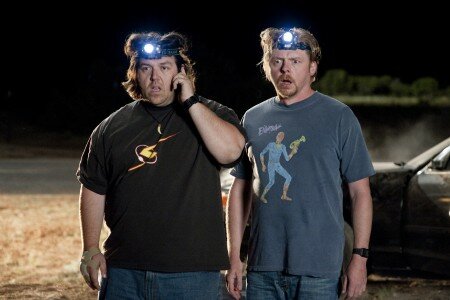 After the rather vague Paul teaser trailer lived up to its name (teaser - not Paul), we get a full-on look at Simon Pegg and Nick Frost's alien comedy. And, as if anyone were expecting otherwise, it looks hilarious.

Seth Rogen's voice is a good fit (after a few moments of adjusting) and E.T swiftly starts talking weed and showing off his balls. And then Kristen Wiig turns up as the token female. And then, just in case things couldn't get any better, Jason Bateman goes all X-Files and begins running about with a gun and a suit.

I was excited about Peggy and Frosty teaming up on screen again (especially with Adventureland's Greg Mottola), but who knew a tale of two geeks on a road trip to Area 51 with a foul-mouthed alien hitchhiker could be so entertaining? That's obviously a retarded question.

Paul is out on Monday 14th February. Read on for the new video. Unless, you know, you DON'T want to see green alien testicles for some reason.
Tags: