| | | |
| --- | --- | --- |
| Social Network Scoops Critic Awards - Like, All of Them | | |
Written by Ivan Radford
Monday, 13 December 2010 18:45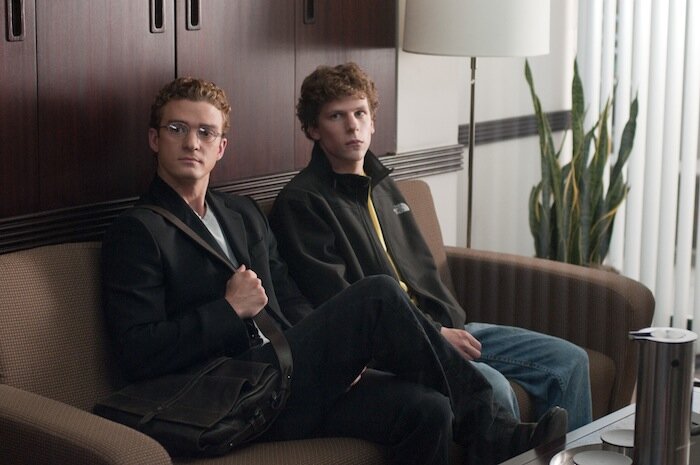 It's the Golden Globes nominations tomorrow lunchtime, but the build up to the Oscars has already begun with Los Angeles, New York and Boston Critics all dishing out their awards over the weekend. Nobody wants to read three full-scale lists of film titles, but here's the main thing to take away from it all: The Social Network has seriously kicked butt.

LA crowned it Best Picture, with Fincher also getting Best Director (although he has to share it with Olivier Assayas for Carlos). Aaron Sorkin also scooped Best Screenplay and Trent Raznor shared Best Score with The Ghost Writer. The same happened in Boston (minus The Ghost Writer and Carlos), with the bonus of Best Actor for Jesse Eisenberg. New York followed suit, but honoured the acting of James Franco in 127 Hours instead.

So what can you surmise? Well, firstly, Natalie Portman is a strong Best Actress candidate for Black Swan - she got two of three critics' awards. So strong, in fact, that Jennifer Lawrence in Winter's Bone didn't even get a look in (she got pipped by Mother's Kim Hye-Ja to Los Angeles' prize). Secondly, Colin Firth's return to the Best Actor field may be hard-fought if James Franco and Jesse Eisenberg impress the Academy this much. Thirdly, Black Swan will be getting every editing/cinematography gong going.

And fourthly, Fincher's Facebook film will win EVERYTHING ELSE.

While Christian Bale bashes away at Best Supporting Actor in the background, the eyes of Hollywood turn to their Foreign Press Association, who announce their Golden Globe nominations in a matter of hours. Judging by the American Film Institute's Top Ten of the year, The Social Network will be right up there with the best of them. The question is: will the best include Inception? Or will David Fincher face down Christopher Nolan with his more conventional Faustian drama?

The Social Network is more awards-friendly in that its not a blockbuster. But Inception is as intelligent and absorbing as Aaron Sorkin's account of real events. Maybe if Nolan had a CGI clone of Leonardo DiCaprio, the matter would already be resolved. For now, I'm torn between my admiration for my academically adept younger child, and my love for my first-born who likes blowing things up with his mind.
Tags:
127 hours
aaron sorkin
afi top ten
american film inistitute
best actor
best score
best screenplay
boston film critics
colin firth