| | | |
| --- | --- | --- |
| HUGE Hobbit banner sees Gandalf vs bear | | |
Written by Ivan Radford
Tuesday, 10 July 2012 07:14
Stop what you're doing and put aside five minutes. Now look at this HUGE Hobbit banner, which has popped up online over at Entertainment Weekly.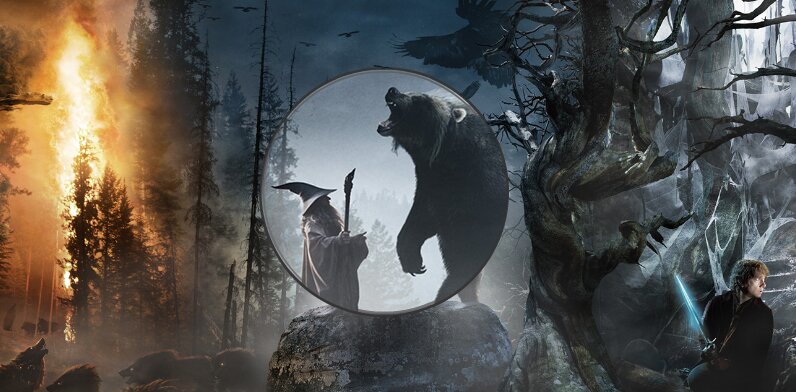 You can scroll and zoom through the whole ruddy thing on the EW site - and it's MASSIVE. But the highlight? Gandalf vs a bear. Or, to be more accurate, Beorn, the shape-shifter played by Swedish actor Mikael Persbrandt.
There's also lots of Martin Freeman, shiny sword Sting and and many sexy dwarfs.
I don't much care about Comic-Con, but if this steady stream of Hobbit posters and artwork keeps on coming, hell, they should host it every weekend.
Read on for the whole Hobbit banner. Then set aside another five minutes to wipe that drool off your face.

Tags:
beorn
comic-con
gandalf
ian mckellen
martin freeman
mikael persbrandt
peter jackson
the hobbit