| | | |
| --- | --- | --- |
| Cool things in London that you should go to or not or whatever | | |
Written by Ivan Radford
Thursday, 05 July 2012 09:04
One of the most annoying things in the universe (immediately behind Adam Sandler) is discovering there's a cool event happening… the day after it happened. Equally annoying is being aware that something cool is about to happen… and you're unable to get there.
So, brace yourselves for the most frustrating blog post you'll ever read. Here are some cool film things going on in London this week/tonight/very soon/yesterday. You should try and get to all of them – unless a. you don't live in London, or b. your self-cloning/time travel experiment went wrong and now you have no legs.
Cool Thing #1: Designing 007 @ Barbican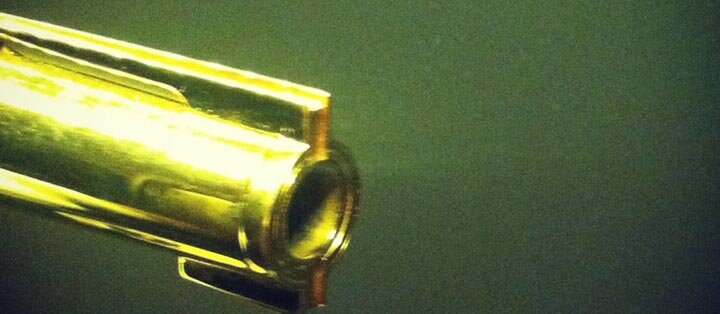 HE'S GOT A POWERFUL WEA-PON. HE CHARGES A MILLION A SHOT!
Let's face it, you don't need to hear my crap Lulu impression (again) to know what that it. And it's at the Barbican Centre from tomorrow night – TOMORROW, THERE'S STILL TIME – complete with a load of concept art and technical drawings from Ken Adam, a first edition of The Man with the Golden Gun (a better novel than the film), some sexy automobiles (hello, Aston Martin) and, erm, that ice dragster from Die Another Day. Which presumably is there for comic relief.
The star of the show is arguably the ton of costumes on display (including Sean Connery's Sinclair tux from Dr. No). But it goes without saying that the success of the event hinges entirely on whether they have this waiter's suit from Tomorrow Never Dies...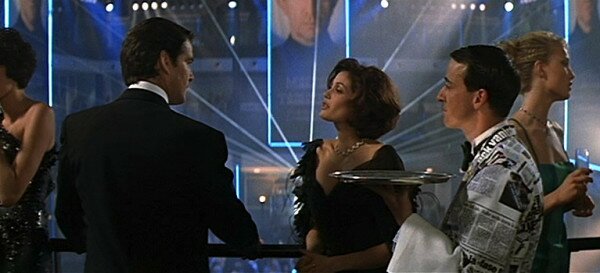 I'll get back to you on that one.
http://www.barbican.org.uk/bond/
Cool Thing #2: The East End Film Festival
I'm a bit late to this, but the East End Film Festival has been on my radar for a while – we all know East London is the best bit of the capital, especially for cinema venues. It opened on Tuesday 3rd July with an Amy Winehouse tribute at St Anne's Church. It's closing with The Last Elvis on Sunday at the Rich Mix. Among its interesting blend of themes - Resistant & Revolution. Art & Anarchy. Identity & Displacement. Out & Proud. Fun & Games – and activities (Build Your Own Gromit) are some little gems, from cute growing-old documentary Ping Pong (this Saturday – Stratford), the fascinating Ai Weiwei: Never Sorry (this Sunday - Barbican) and, most important of all, the fantabulous Electrick Children, which you absolutely MUST go and see on Friday (Hackney Picturehouse).
There's also a free – FREE – screening of Nosferatu at Spitalfields market on Saturday. As if things couldn't get any more awesome.
Here's the line-up (there's a handy calendar on the back):
http://www.eastendfilmfestival.com/
Cool Thing #3: LiLo Festival @ Conway Hall

This one's a new one for London: a series of screenings, workshops and talks, which aims to "examine and enjoy modern and classic cinema in a philosophical context".
It started last Thursday and finished tonight at Conway Hall with a double bill of John Carpenter's classic They Live and David Lynch's mind-bending Eraserhead. The festival promises that this spectacular finale will "demonstrate the power of film to reveal the world as much more weird and uncanny than we usually experience it". I promise you that your brain will come out the other seriously warped. Tickets are still available. It's well worth a trip - in all sense of the word.
http://conwayhall.org.uk/film-theatre
Cool Thing #4: Blackmail @ British Museum
Hitchcock's revolutionary silent classic Blackmail, part of the BFI's Genius of Hitchcock season (you'll be hearing a lot more from me on that soon), on a big screen. At the British Museum. With Neil Brand. Tomorrow night. See you there?
Cool Thing #5: Do the Right Thing @ Clapham Picturehouse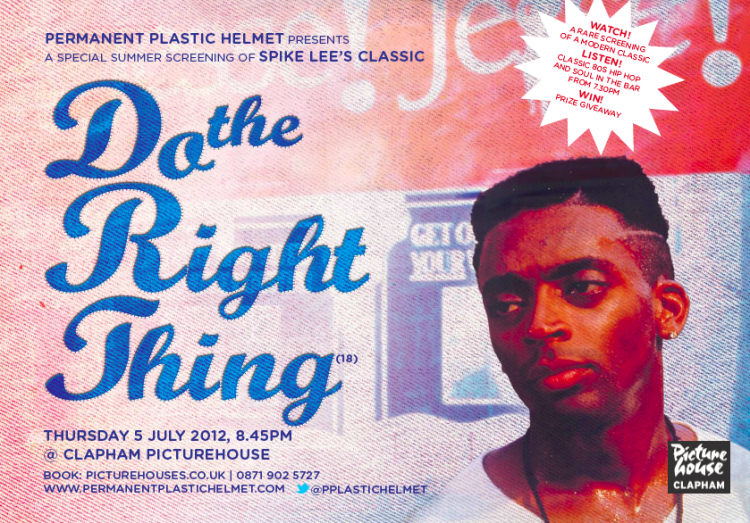 The excellent film blog Permanent Plastic Helmet presents this special Spike Lee screening. Get your arse over pronto.
So yeah, those are some cool things that all the cool people are going to. You should totally go to them. Or not. Or whatever. *strikes cool pose*
Tags:
barbican
blackmail
east end film festival
hitchcock
lilo film festival