| | | |
| --- | --- | --- |
| Jane Eyre Trailer Now Online | | |
Written by Ivan Radford
Wednesday, 10 November 2010 09:07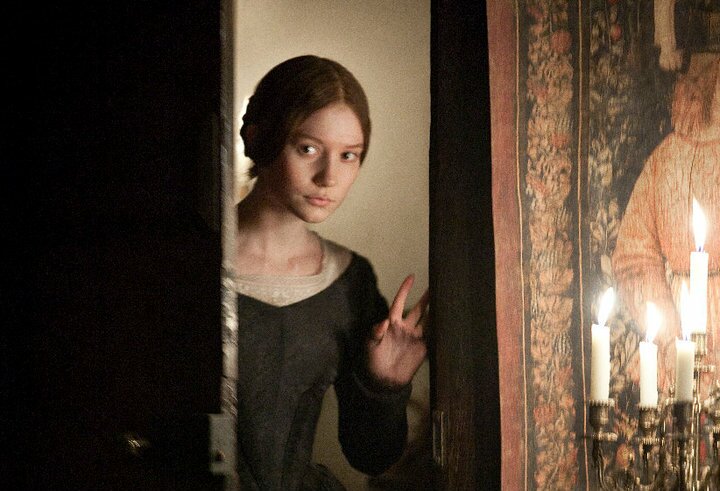 Jane Eyre is on Facebook. That's one of those sentences you dream of saying when you're a sad old English student who likes his horror gothic and his men with dark things hidden in the house. But Jane Eyre is on Facebook, because that's where Focus Features have released the official poster and some stills for the film, along with the trailer.

It's directed by Cary Fukunaga, but the awesome names don't stop there: Fukunaga has found himself a cast list that includes Michael Fassbender, Mia Wasikowska, Judi Dench, Jamie Bell, Sally Hawkins and Imogen Poots. Now that's how you do costume drama - Downton Abbey my arse.

Charlotte Bronte's classic tale sees Jane shack up with the mysterious (and sexy) Mr Rochester, who lives in the rather large Thornfield House. Quicker than you can say "loft conversion", Jane flees from the cold and isolated place, only to return and discover Mr Rochester's true secret (I won't completely spoil it for all you philistines out there).

Before that happens, it looks like we get some CGI spooky stuff, which is, erm, interesting, but with Fassbender's furry sideburns stuck on the side of his sexy face, I'm not about to complain. This looks like your pretty standard costume drama set-up, which will please fans of the genre (myself included). The only problem is having to follow the BBC's excellent 2006 version, which starred Toby Stephens - another man who could look me in his house any day.

The trailer's over at Yahoo. Read on for the full thing. Then you should totally comment on it below and stuff.
Tags:
charlotte bronte
focus features
imogen poots
jamie bell
jane eyre
mia wasikowska
mr rochester
sally hawkin