| | | |
| --- | --- | --- |
| Tron Night: The Verdict | | |
Written by Ivan Radford
Friday, 29 October 2010 08:40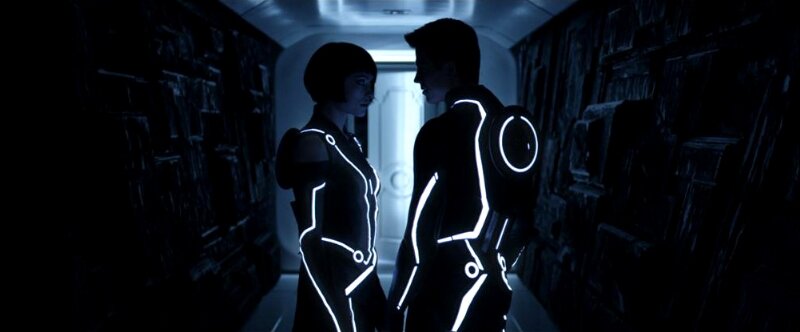 After the success of Twentieth Century Fox's Avatar Day, Disney held Tron Night yesterday - a chance for fans to see 23 minutes of preview footage from the upcoming Tron: Legacy. The verdict? Pretty damn awesome.

Continuing on from Steve Lisberger's incredibly impressive 1982 movie, Tron: Legacy takes place in an age where technology is far more relevant. It's so advanced that the film's in 3D, an arguably unnecessary touch, but one that at least makes the title screen stand out a little more. The rest is just as stunning however you see it (hint: IMAX).

After a brief message from director Joseph Kosinski, the 23 minutes kick off with 27 year old Sam, son of Kevin Flynn, played by Garrett Hedlund (aka the new Sam Worthington). He returns to his rather odd dockside pad (a hollowed out metal container which seems to have a wall missing) to find family friend Alan (Bruce Boxleitner) waiting to tell him that his dad has paged him out of the middle of nowhere.

The acting's pretty decent, the music wonderfully atmospheric, and soon we zip off to Flynn's abandoned arcade - wherein Sam discovers a hidden office, large computer, and a digitising laser (near identical to the original), which promptly zaps him into The Grid.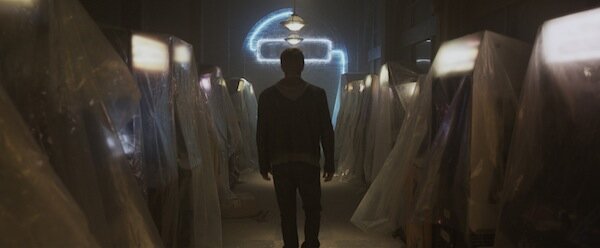 Now things get more impressive. Massive CGI Recognisers swoop down and pick up Sam, ferrying him and other prisoners away to the central hub, where he's assigned a snazzy suit by sexy vixens and ushered into a Light Disc Game. 


Boxed in a see-through cell with shimmering walls and destructible floors, he finds himself fighting one-on-one against another suited man; a great burst of action with seamless visual effects and a wonderfully vivid update of the dreader De-Resolution. Then out come the Light Cycles.


Neatly modernised after the original bike design, these fly along at an exciting speed, blowing each other up into tiny pixels before Olivia Wilde makes her first appearance as Quorra. She's hot. And she has the Tron equivalent of the Batmobile, which helps Sam escape to meet old daddy Jeff Bridges, here a hermit on the outskirts of The Grid.


Their reunion is surprisingly well-played, a touching moment of human drama that suggests Adam Horowitz and Edward Kitsis have done a decent job with the script's depth. Even if Garrett Hedlund's tears are a little bit teenage drama queen.


Finally, we get a glimpse of Clu (the evil, young, digitised version of Jeff Bridges) and he looks as solid as a Winklevoss. He's still set up as the villain of the piece, but there's no overt details of plot and no real spoilers going on; Disney have done well to select scenes from the film's first half, building up a sense of slight narrative but keeping a firm hold on audience curiosity.


Tron: Legacy hits cinemas on Friday 17th December. From watching the first Tron trailers, I was intrigued by the franchise's continuation. Now I'm full-on excited. Especially because I get to see Michael Sheen do ultra-camp with a massive white wig. And 3D or no 3D, that's a jaw-dropping sight.