Blog
| | | |
| --- | --- | --- |
| Watch: 2013 Oscar-nominated short films (animation) | | |
Written by Ivan Radford
Monday, 04 February 2013 08:04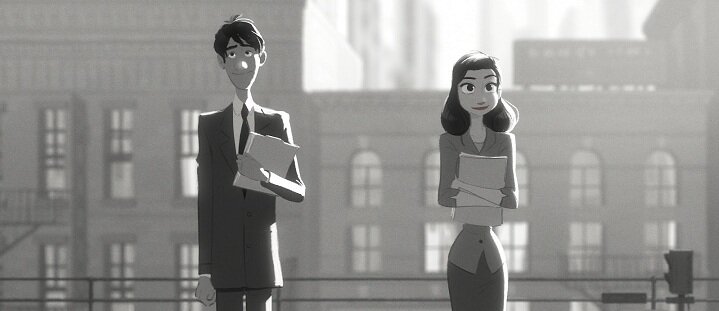 UPDATED: After a week or so, I've tracked them all down.
The Oscars are getting nearer. You're almost ready to submit your #Oscarnomnomnom predictions, but you've still got some films left to see. The problem? They're the shorts.
It's easy to catch the feature film contenders for Best Picture or Best Actress, but the short films you have to track down. In the UK, there's normally a theatrical tour of all five, often at Curzon Cinemas, on the weekend of the ceremony. But what if you can't make it? Well, the below videos may help. 
They'll be available to buy in glorious HD via iTunes soon - I'll let you know when. Until then, read on to watch the 2013 Oscar-nominated animated short films.
Read more...
| | | |
| --- | --- | --- |
| Paul Giamatti should be cast in everything | | |
Written by Ivan Radford
Monday, 28 January 2013 06:50
Paul Giamatti: everyone's favourite nasty villain and apoplectic whiner. He never gets put in the romantic lead role. Why the hell not? Because judging by this Vulture interview, in which he reenacts famous love scenes from You've Got Mail and Twilight, he would be brilliant.
In fact, I'd even go so far as saying that Paul Giamatti should be cast in everything. Here's proof:
| | | |
| --- | --- | --- |
| 15 films you didn't know John Barrowman was in | | |
Written by Ivan Radford
Friday, 25 January 2013 07:51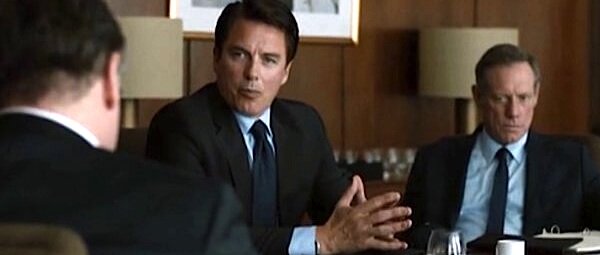 Zero Dark Thirty is out in UK cinemas today and while reviews have almost unanimously declared it to be brilliant, Kathryn Bigelow's Bin Laden movie has sparked a huge debate around one controversial topic: John Barrowman's cameo.
The appearance by the Dr Who and Arrows star has been labelled a treat by Torchwood fans but for others, the very thought of the host of BBC's Tonight's The Night popping up to brief the CIA on the whereabouts of a terrorist is simply too distracting. "What's next," they hypothetically cry, "Vernon Kay in Star Wars 7? Barbara Windsor in Kick-Ass 2?"
But when it comes down to it, who else would you want tracking Osama Bin Laden other than Torchwood's Captain Jack Harkness? (Other than Saul from Homeland, obviously.)
In fact, the immortal Captain's been in loads of movies. So to stop you getting a shock halfway through Zero Dark Thirty, allow us to desensitise you. Here are 15 films you didn't know John Barrowman was in:
Read more...
| | | |
| --- | --- | --- |
| Les Mis has got that Best Costume Oscar in the bag | | |
Written by Ivan Radford
Thursday, 24 January 2013 08:18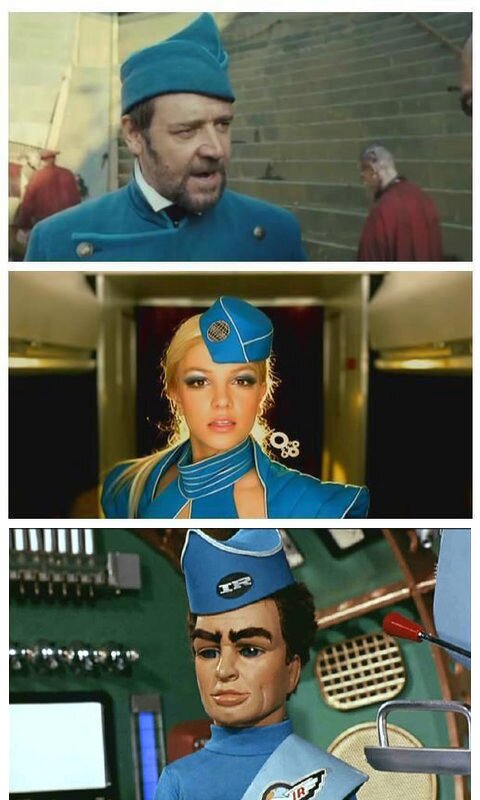 | | | |
| --- | --- | --- |
| Pitch Perfect: 20 plot suggestions for Jurassic Park 4 | | |
Written by Ivan Radford
Monday, 14 January 2013 12:21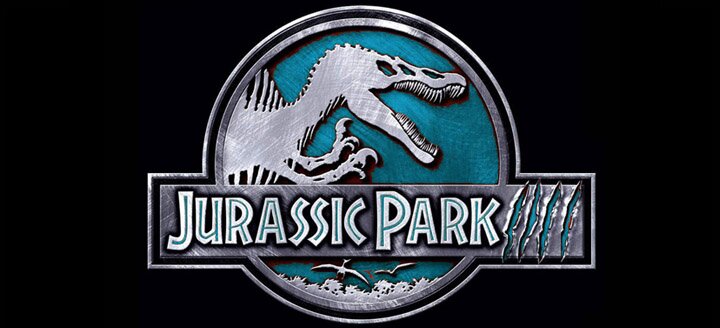 With Jurassic Park 4's release date announced by Universal as Friday 13th June 2014, film websites have been rushing to publish SEO-friendly headlines faster than Universal are presumably trying to find a director (hello, Steven the-Robopocalypse-is-cancelled Spielberg). 
In fact, it's surprising just much coverage the sequel has already received given there's nothing really to announce. We don't even know what the basic plot will be.
So, safe in the knowledge that Jurassic Park 4 blog posts couldn't possibly get any sillier, and in the unlikely event that Rick Jaffa and Amanda Silver (off Rise of the Planet of the Apes) are still working on the script, here are 20 plot suggestions for Jurassic Park 4. If any of them are used, I expect at least 2% of the film's UK box office.
Read more...
| | | |
| --- | --- | --- |
| The Impossible Cry-O-Meter | | |
Written by Ivan Radford
Friday, 11 January 2013 13:38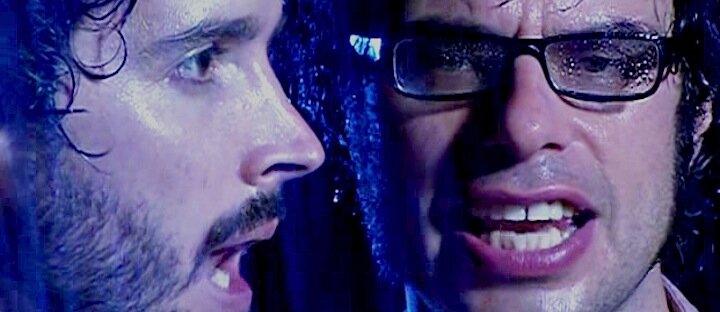 The average human cries 121 litres of tears in their lifetime. I lost at least half of them on Wednesday night when I saw The Impossible. I didn't cry once. I cried six or seven times - enough to leak a large pool of salty man fluid onto the chair and floor around me. Or to suggest that there's something seriously wrong with my local Vue's air conditioning, which made it rain on my face repeatedly for two hours.
But how much is all that water worth in real terms? A bottle of Volvic? The high-capacity engine of a Peugot 407? A mini can of Mountain Dew that you used to get in Woolworths for 23 pence?
Allow me to introduce the scientifically accurate* Cry-O-Meter to recreate the experience of watching Juan Antonia Bayona's gruelling, harrowing, incredibly moving movie.
*may not be scientifically accurate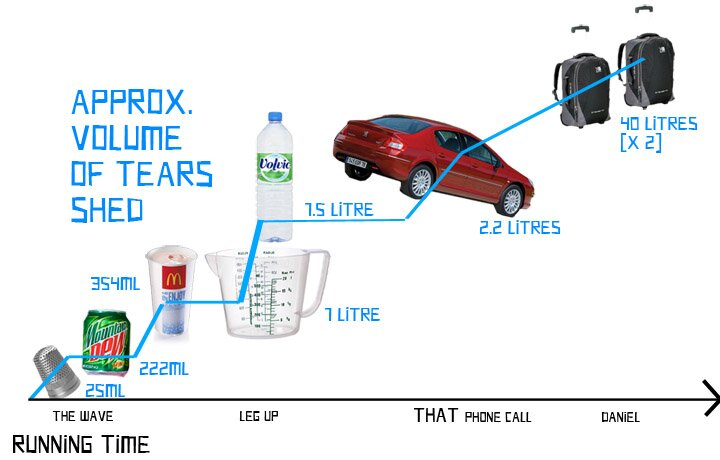 So there you have it. By the end of The Impossible, the immersive sound editing, horrific graphic injuries and the emotional decision to present it all from a child's perspective will leave you feeling oddly uplifted but also very drained - to be exact, drained of 80 litres of tears.
That's enough to fill two of those suitcases that are allowed to be taken onboard a Ryanair international flight as hand luggage. And, if my maths is correct, apparently about 95 per cent of my approximate total body weight. Hmmm.
So yeah, forget dieting: if you want to lose weight this January (and potentially sap your body of all moisture), go and see The Impossible. Just don't come crying to me when you end up looking like the wrinkled underside of SpongeBob SquarePants' grandma. Because I've got no more moisture to spare.
| | | |
| --- | --- | --- |
| Actual things that actually exist: Run for Your Wife | | |
Written by Ivan Radford
Tuesday, 08 January 2013 07:25
After watching Splash! on ITV on Saturday night, a show in which Tom Daley teaches celebrities to dive (NB. It's not diving, it's falling without style), I thought nothing could surprise me. Then I remembered this film: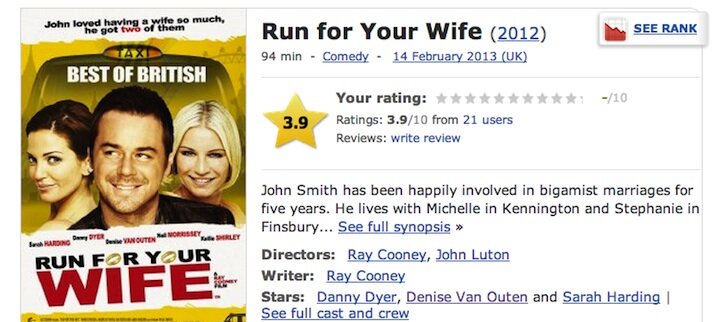 Danny Dyer. And Denise Van Outen. In a rom-com. Called Run for Your Life. Yes, this is an actual thing that actually exists. It has a poster and everything.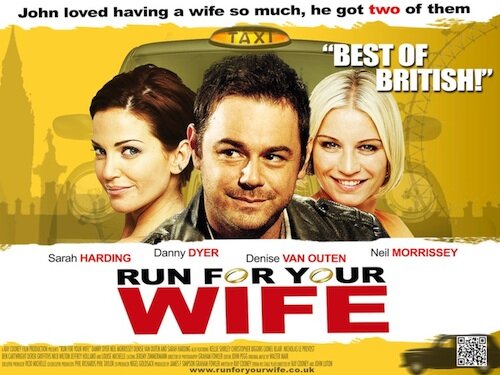 But posters can easily be faked using Adobe Photoshop, so I scrolled down the cast list to double check this whole thing really was real. Which only made it seem even more unlikely...
Read more...
| | | |
| --- | --- | --- |
| COMPETITION: Win BBC/HBO's The Girl on DVD | | |
Written by Ivan Radford
Sunday, 06 January 2013 16:03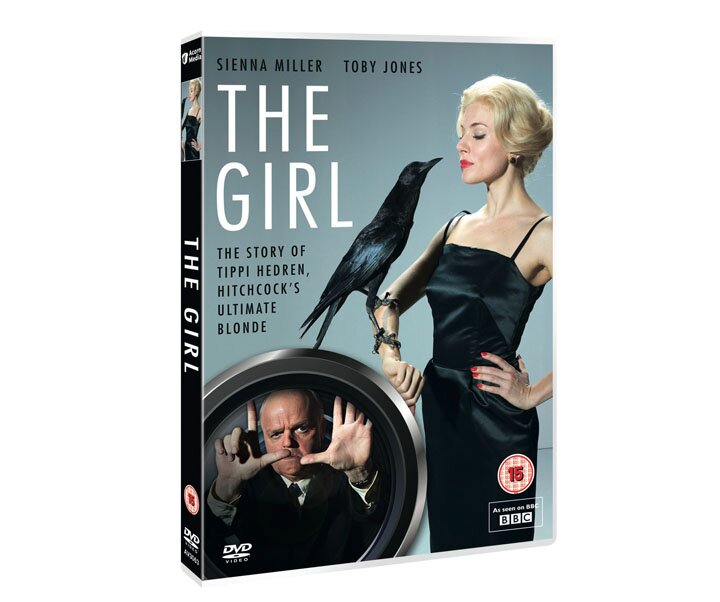 "There was a young lady from Trent, who said she knew what she meant, when he asked her to dine - private rooms, lots of wine - and she knew (oh, she knew) but she went."
Alfred Hitchcock throwing real life birds at Tippi Hedren while filming The Birds has become the stuff of Hollywood legend. Their troubled relationship was brought brilliantly to life by the BBC and HBO over Christmas in The Girl, which comes out on DVD on Monday 7th January. (Read our review of The Girl.)
Broadcast on Boxing Day, Julian Jarrold's dramatised account of Tippi's version of events sparked controversy as much as it impressed with Toby Jones' fantastic performance and stylish production design - making it, in our opinion, a must-see movie for Hitchcock fans.
Which is why we're pleased to be giving away 2 copies on DVD.  To win your own copy of The Girl, just answer this question...
Read more...
<< Start < Prev 1 2 3 4 5 6 7 8

9

10 Next > End >>


Page 9 of 50