Blog
| | | |
| --- | --- | --- |
| The importance of seeing Ernest and Celestine - and 5 GIFs to prove it | | |
Written by Ivan Radford
Friday, 03 May 2013 09:08

All Stars. Chimpanzee. Iron Man 3. There are loads of posters telling you what to see this weekend, but there's one film that you should definitely take your kids to: Ernest et Célestine. Alternatively, just leave the kids at home and go yourself. Directed by Benjamin Renner, Vincent Patar and Stéphane Aubie, it's an adorable little animation about Ernest (a bear) and Celestine (a mouse), who become friends - much to the shock of wider society because, as we all know, bears and mice must never be friends.
A hand-drawn tale of friendship and rebellion, it's beautiful, funny and charmed the socks off me at the London Film Festival last year. It's one of those magical animations that impresses with craft as much as character. So why has it slipped quietly into London's Ciné Lumière this week with barely a squeak? I can't say. What I can say is that it's showing there until Wednesday 15th May (mostly at 11am), that it's a PG, that (like A Town Called Panic) little children will enjoy it even without understanding French - and that it's downright adorable.
To give you a taste of just how cute it is, here are five Ernest and Celestine GIFs that are made of pure loveliness...
Read more...
| | | |
| --- | --- | --- |
| 7 films to see at Sundance London 2013 | | |
Written by Ivan Radford
Friday, 26 April 2013 07:11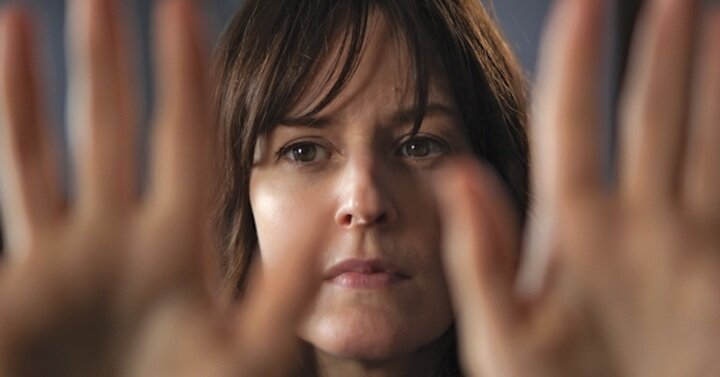 Indie film fans ahoy! Sundance London is back at The O2 this weekend with more screens, higher ticket prices an even bigger line-up of films, including (for the first time) a selection of homegrown British produce.
A great new platform for indie filmmakers, last year's festival helped secure UK distribution for eight out of its 14 films – and all eight were properly excellent stuff. We have high hopes, then, for the 2013 crop.
Here are our top seven films to see at Sundance London 2013.
Read more...
| | | |
| --- | --- | --- |
| A love letter to Ricardo Darin's beard | | |
Written by Ivan Radford
Thursday, 25 April 2013 10:10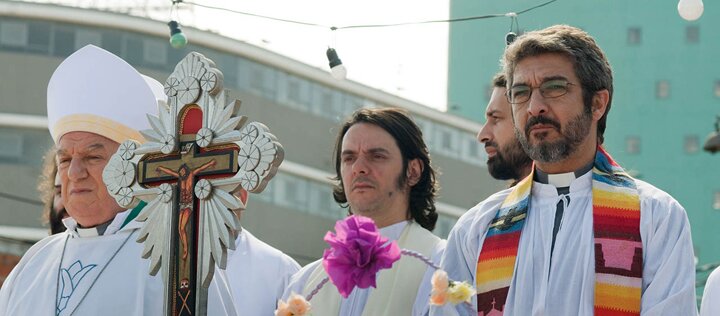 There aren't many men that I unashamedly, flat-out love. Clive Owen. Benedict Cumberbatch. Pete Sampras. That's about it. What do you mean, why Pete Sampras? Have you seen him play tennis? He has really good ground strokes.




But one man who recently joined my exclusive group of man-crushes is Ricardo Darin. Ever since The Secret in Their Eyes, I've been a huge fan of Ricardo's work.  Carancho; Chinese Takeaway; and now the very good White Elephant, out in cinemas this weekend. He's just consistently, reliably, wonderfully awesome.




Why? Because he sometimes looks like Alan Rickman? Because he manages to be grumpy and twinkly-eyed at the same time? Because his grizzled charisma is the perfect front for director Pablo Trapero's raw, gritty social dramas?




It's all of those, but it's more than that - and somehow less than that as well. I've decided that Ricardo Darin's power actually boils down to one thing: his beard.




Whether it's grey, black, stubbly or long, Ricardo Darin's facial hair can make him look happy, sad, angry, sexy, old, young or kind-of-in-the-middle. It's a furry conduit for every human emotion ever conceived. It probably even improves his ground strokes.

 

And the best thing about Ricardo Darin's beardl? It comes attached to Ricardo Darin's face.



"Nonsense!" you cry. "A beard can't do these things, no matter how great, big and/or bushy it is!"




But allow me to prove just how powerful Ricardo's chin-fuzz is – by removing it completely.




What would Ricardo Darin look like without a beard? Read on to find out...
Read more...
| | | |
| --- | --- | --- |
| Things that are as old as Pierce Brosnan | | |
Written by Ivan Radford
Friday, 19 April 2013 09:45

Pierce Brosnan is in Love Is All You Need, which is out in UK cinemas today. It's a charming little film, full of emotional honesty, laughs and pathos, but one thing it doesn't shy away from is this: Pierce Brosnan is old. If he started to look a little grey around the temples in Die Another Day, The Bronhom is borderline Roger Moore now. But someone he's just as charming and sexy as ever. Despite turning 60 next month.
To put that almighty feat into perspective, here are six things that are as old as Pierce Brosnan.
Read more...
| | | |
| --- | --- | --- |
| 6 films to see at the Argentine Film Festival | | |
Written by Ivan Radford
Monday, 15 April 2013 14:51

The Argentine Film Festival London returns for a second year this Wednesday – and I'm rather excited about it. I think you should be too. As the Cannes Film Festival starts to wind up its media machine, Argentine Film Festival London may not get as many column inches, but it's lovely to see a young festival continue on the back of sheer audience demand – almost all of the festival's screenings sold out last year.
In fact, it's not just returning - it's actually gotten bigger. In 2012, the festival was based in the sexy Ritzy Brixton. Now, it's expanded to include the equally attractive Hackney Picturehouse and the always-glamorous Cineworld Haymarket. And, judging by last year's programme, which contained some real gems, Festival Director Sofía Serbin de Skalon (helped by London Film Festival's regular Programme Advisor Maria Delgado) should pack out all three venues with the kind of stuff that makes Latin American cinema some of the more interesting in the world today.
They may not have serial killers like Sweden or graphic violence like Hong Kong, but Argentina's films have a character, social relevance and humour that can make them provocative, charming or often both. Here are six films I'm hoping to see at the second Argentine Film Festival London:
Read more...
| | | |
| --- | --- | --- |
| Who shot first? Non-heroic heroes in The Place Beyond the Pines | | |
Written by Ivan Radford
Thursday, 11 April 2013 17:16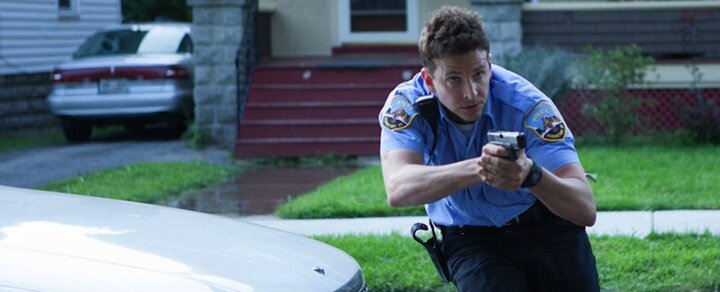 Who shot first? It's been a debate for decades among Star Wars fans, who found their love of Han Solo's roguish ways challenged by George Lucas' insistence upon presenting him as a noble hero when the director inserted an extra shot years after the original release.
Viewers of The Place Beyond the Pines will face a similar dilemma.
Read more...
| | | |
| --- | --- | --- |
| How to get your indie movie on iTunes - Gary King interview | | |
Written by Ivan Radford
Wednesday, 27 March 2013 16:22
How do you get your indie movie on iTunes? It helps if you're Gary King. The director of How Do You Write a Schermann Song?, which hit iTunes worldwide yesterday, has the enthusiasm to back up his talent - and, it turns out, the contacts too. He explains in this interview with Film Courage how he got digital distribution in an age where theatrical releases are harder and harder to come by.
"Some other people to validate it helps," he says. "There's a fine balance. You have to believe in it... but it is that type of world where that validation is needed from someone else, whether it is a friend, or a festival or a critic. If you have some kind of write-up about it, that helps..."
You can read our review of How Do You Write a Joe Schermann Song? here. We first saw it at last year's Raindance Film Festival. Naturally, I take full credit for giving Gary's film the positive write-up it needed. Except for the part where he says he already had iTunes on board at that point.
"It was a good feeling to go around and not have that look of desperation..." he adds.
I won't tell him about his facial expression if you won't.
How Do You Write a Joe Schermann Song? is out now on iTunes. Watch it here. It's fantastic.
| | | |
| --- | --- | --- |
| $3.8 million later… Kickstarting Warner Bros | | |
Written by Ivan Radford
Monday, 25 March 2013 08:13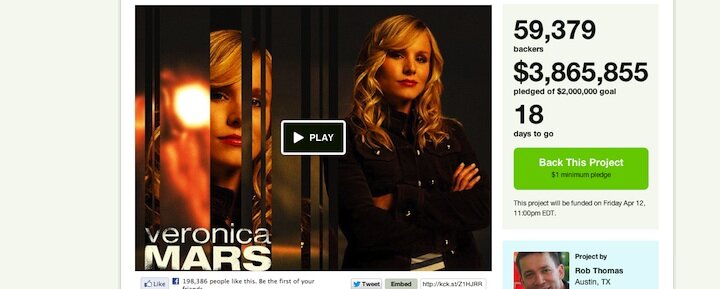 10 days ago, Rob Thomas broke the internet – and potentially the movie industry – with his Veronica Mars Movie Project on Kickstarter. Could a crowd-funding campaign really raise enough money to resurrect the cancelled TV show?
$3.8 million later and the answer is more of a collective "SQUEEEEEEE!" than a "Yes". Fans around the world are overjoyed their favourite series is getting a big-screen outing. But that's nothing compared to the squeeing that must be going on at Warner Bros.
Veronica Mars broke several firsts when it passed its $2 million target. It's the first old TV show to be rejuvenated by crowd-funding, the first Kickstarter film to ask for over $1m (only 87 successful film projects have ever asked for over $100k), and – most importantly – it's the first studio-backed movie to crowd-source money.
At the time, everyone turned straight to Joss Whedon, hoping it would kick-start some kind of Firefly resurrection.
One week on, the dust has settled. What's changed?
Read more...
Start Prev 1 2 3 4 5

6

7 8 9 10 Next > End >>


Page 6 of 50