Blog
| | | |
| --- | --- | --- |
| Why I love Behind the Candelabra in a single GIF of Rob Lowe's face | | |
Written by Ivan Radford
Monday, 10 June 2013 15:51
I know I've already blogged about Behind the Candelabra, but there are so many awesome things in it, I can't help but keep going. Exhibit A: a GIF of Rob Lowe's face:


| | | |
| --- | --- | --- |
| When is a spoiler not a spoiler? | | |
Written by Ivan Radford
Wednesday, 05 June 2013 16:10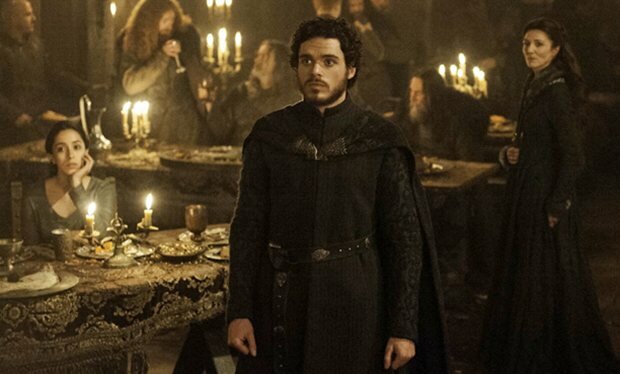 Spoilers. Depending on who you talk to, they're a mild annoyance or the worst thing in the world - or, if it's someone who's very spoiler-obsessed, you won't talk to them at all because they're too afraid to leave the house without stumbling across the ending of a film or a book or a TV programme.
That's exactly what happened to people reading the Metro this morning, when details of the Red Wedding episode of Game of Thrones were published in the paper. Their excellent writer Ross McGuinness - follow him on Twitter, he's one of the good'uns - promptly produced an online post about whether it was right of them to do so.
Read more...
| | | |
| --- | --- | --- |
| 25 awesome true facts about My Neighbour Totoro | | |
Written by Ivan Radford
Thursday, 30 May 2013 06:44
Happy Birthday, Totoro!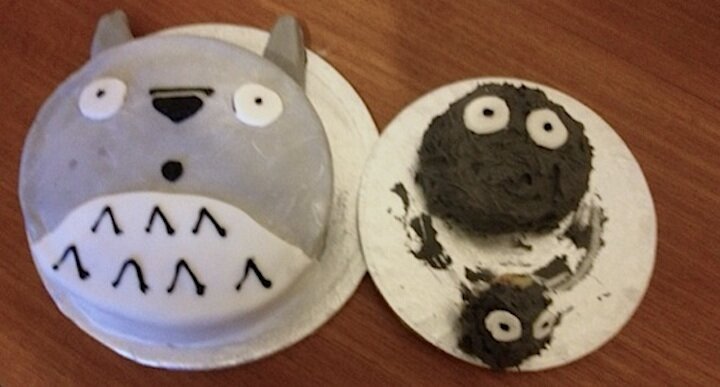 My Neighbour Totoro is 25 years old this year - it doesn't look a day over one. An adorable classic about two girls (Satsuki and Mei) moving home while their mum's in hospital during post-war Japan, it's a film of big ideas on a very tiny scale. A film that doesn't rely on artificial conflict, doesn't give in to narrative conventions and is full of beautifully-drawn slices of nature, its gentle plot, gorgeous visuals and universal themes make it an ageless animation. To my mind, it's a lot like Up - if Pixar's bold opening act lasted for the whole film.
To celebrate its anniversary, here are 25 awesome true things about one of Ghibli's best.
Read more...
| | | |
| --- | --- | --- |
| Competition: Win DVDs thanks to Populaire | | |
Written by Ivan Radford
Wednesday, 29 May 2013 08:12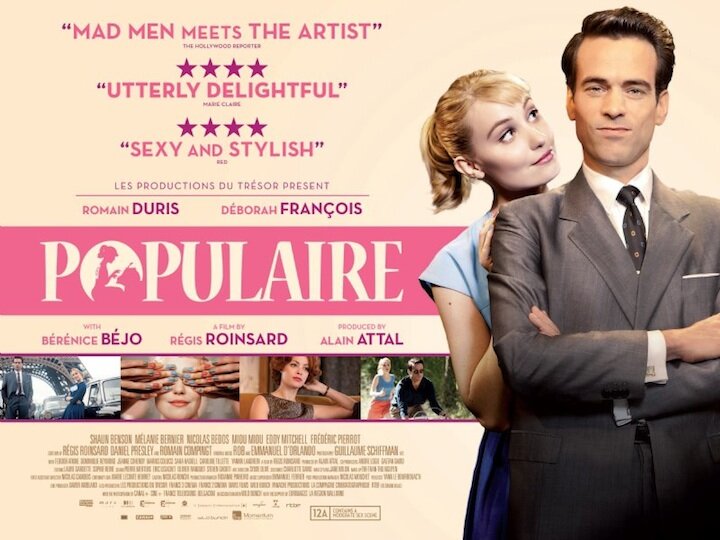 This Friday, a film called Populaire arrives in UK cinemas. A rom-com about a young French girl who wants to be a secretary but isn't very good at it, she wins overs her potential boss with her scarily quick typing skillz with a 'z'. Soon enough, he's training her to get faster so he can enter her into competitions and win loads of sexy typewriting prizes - and maybe even his heart. Swoon.
Yes, it's that classic tale of man-meets-woman-meets-colour-coded-typewriter-keys. And you know what? It's absolutely flipping lovely. Seriously. Don't be put off by the "Mad Men meets The Artist" quote on the poster, or the fact that Romain Duris' chin looks like he stole it from the bad guy in Lazy Town, or the fact that it's in French with subtitles.
In fact, to help you get your foreign film freak on, we have a bundle of DVDs to give away, including Amelie (adorable), Headhunters (hilariously warped) and Cafe de Flore (romantic). 
To win, just answer this extremely challenging question:
What does Rose have to do in order to win the job of her dreams?
A) Win a speed typing competition
B) Win a 100m running race
C) Win Man vs Food
Email your answer (along with your name/number/address) to [email protected] by 4pm Friday 31st May. Then go and see Populaire as fast as your fingers can carry you.
Did I mention how awesome Populaire is? Read our Glasgow Film Festival review of Populaire.
| | | |
| --- | --- | --- |
| How long is the runway in Fast & Furious 6? | | |
Written by Ivan Radford
Monday, 20 May 2013 06:31
[DISCLAIMER: This article is entirely unscientific and full of holes - much like Fast & Furious 6.]
If you saw Fast & Furious 6 this weekend, you're probably still laughing at the film's craziest set piece, which could be released as a standalone short titled Car vs Plane: The Movie. Flagged up by the trailer right from the off, it's the movie's signature action sequence - and it's completely bonkers. Not because a team of cars chase an about-to-take-off Russian cargo plane down a runway at absurd speeds - but because they continue to do so for 15 flipping minutes.
Which begs the question: how long IS the runway in Fast & Furious 6? After working out the killcount in The Raid last year, we did some movie maths to find the answer, starting with the take-off speed of the Antonov AN-225...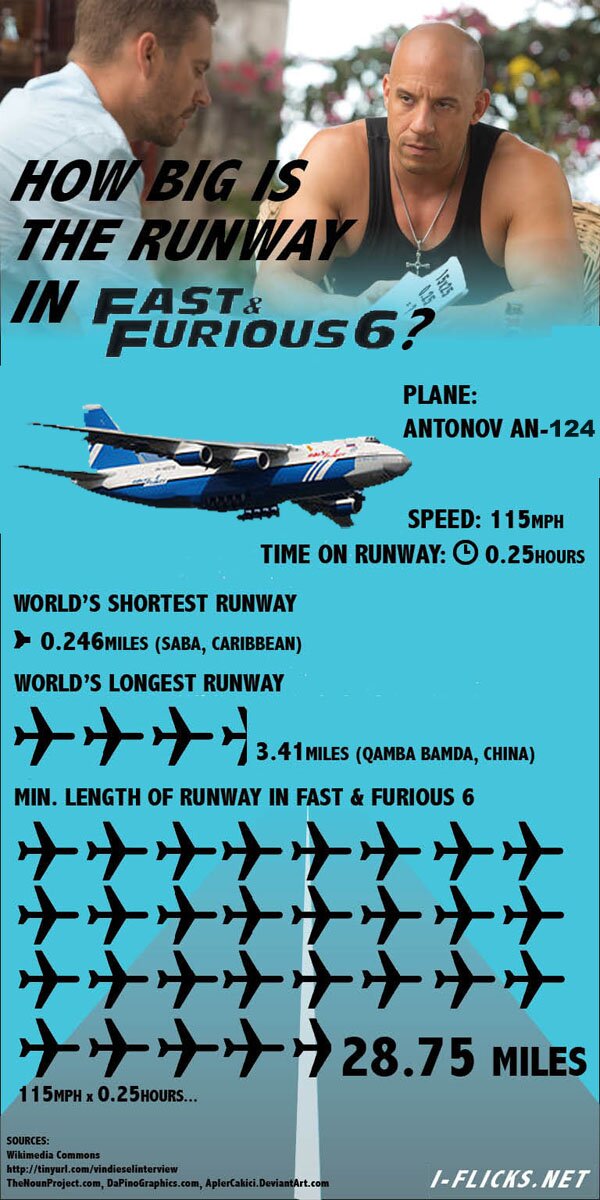 28.75 miles. That's not just the world's longest runway. Unless they were at an airport on another planet - or they kept driving around in a circle - that runway doesn't exist. And, of course, there's always the chance that my timing of 15 minutes is off. They could've been taxiing down that strip for even longer.
28.75 miles. Let's put that into context. Mount Everest is 5.498 miles high. Most airplanes fly at an altitude of 6.82 miles. Felix Baumgartner broke records last year by free-falling to Earth from 24 miles high, right on the "edge of space".
If the runway from Fast & Furious 6 stretched upwards from the planet's surface, it would tower above all of them. And you thought Vin Diesel's flying headbutt was ridiculous.
Needless to say, this is precisely why I love the Fast & Furious movies.
| | | |
| --- | --- | --- |
| Flowchart: Am I watching a good Matthew McConaughey film? | | |
Written by Ivan Radford
Monday, 13 May 2013 08:22
The warning signs are all there. The blonde hair. The topless torso. The charming smile grinning at you from every poster on the London Underground. Yes, a new Matthew McConaughey film is out in UK cinemas: Mud, directed by Jeff Nichols, the guy who made the superb Take Shelter.
Ever since the McConnaissance began a couple of years ago, the world has been introduced to something both wonderfully exciting and utterly baffling: the existence of good Matthew McConaughey films. Those impressed by the excellent actor's recent turns in Killer Joe or Magic Mike may well be tempted to catch up on his substantial career history. But as anyone who's seen How to Lose a Guy in 10 Days knows, it's a minefield out there - there are tons of bad McConaughey flicks and only a handful of great ones.
So, to help you in your dilemma of whether on not to see Mud (or any of his other films), we present you with our flowchart to answer that all-important question: am I watching a good Matthew McConaughey film?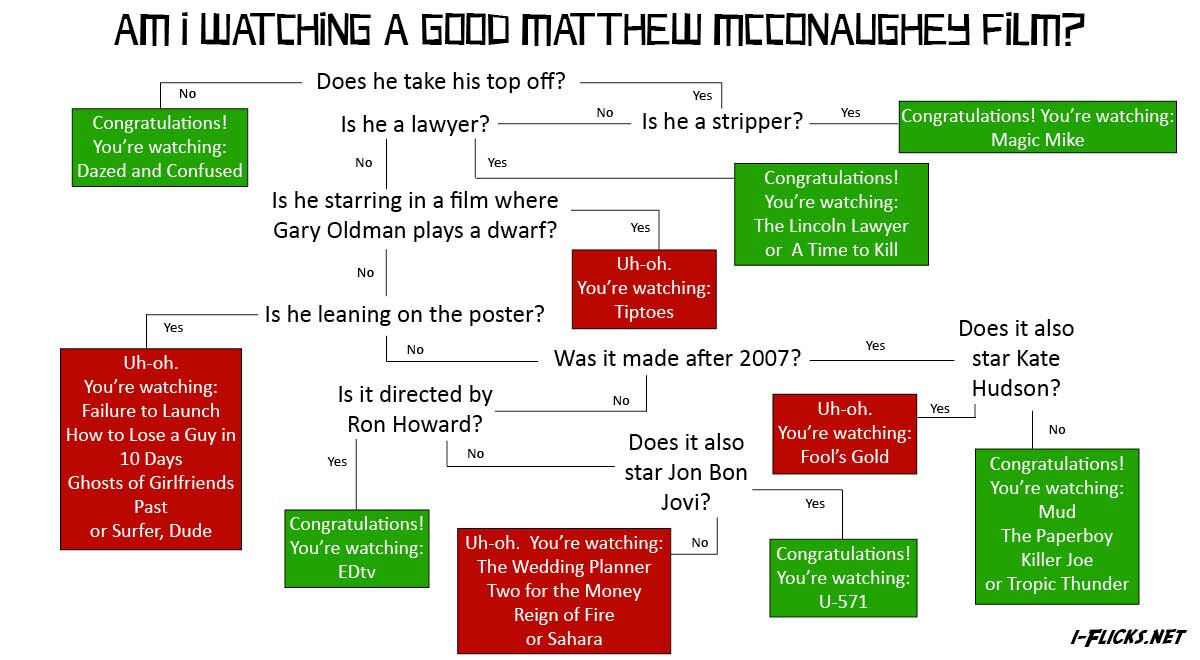 Print this chart off for future use - then go and see Mud right away.
Still not convinced? Read our Mud review from the Sundance London Film Festival.
| | | |
| --- | --- | --- |
| 7 possible reasons why Alice Eve takes her clothes off in Star Trek Into Darkness | | |
Written by Ivan Radford
Thursday, 09 May 2013 09:08
Star Trek Into Darkness is out in UK cinemas today and the Internet is already full of reviews desperate to avoid spoilers, lest they reveal a big plot hole or spoil one of the film's many references to older entries in the series. Likewise, there are no doubt countless sites where these same things are being debated and rationalised.
But one major plot point that hasn't been explained is Alice Eve's Dr. Carol, who in one scene strips down to her underwear. It's a moment that stuck out like a sore thumb in the trailer, which the marketing company tried to turn around by making it a source of a viral campaign. Now that's no longer the case, let's play a quick game of spot the unnecessary shot:

Why does this trained scientist suddenly have the urge to divest herself of all vestments? Here are seven possible reasons for Alice Eve taking her clothes off in Star Trek Into Darkness:
Read more...
| | | |
| --- | --- | --- |
| 5 astonishing facts about the Village at the End of the World | | |
Written by Ivan Radford
Tuesday, 07 May 2013 22:25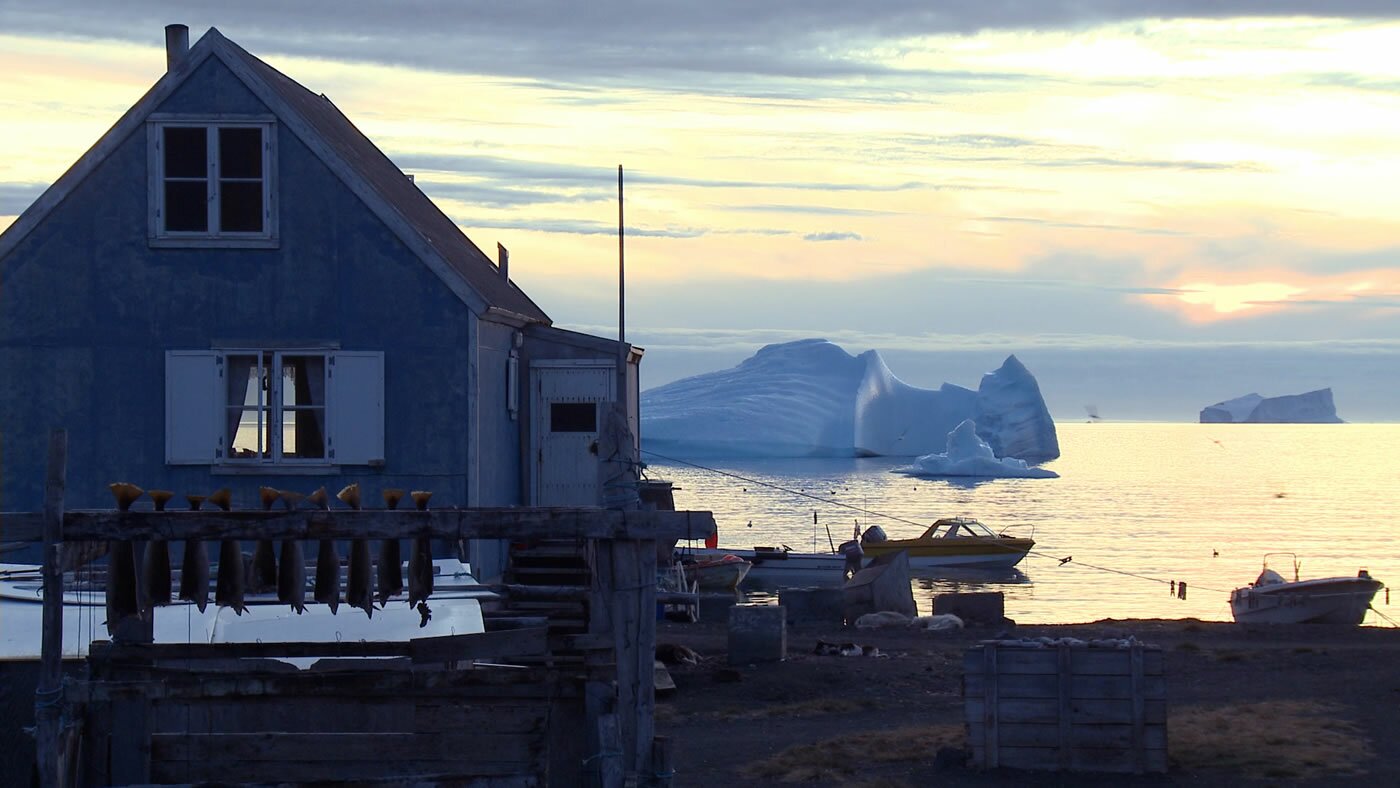 Have you ever heard of Niaqornat? It's a tiny remote settlement at the very edge of Greenland. It's bleak. It's beautiful. You could almost say it's a village at the end of the world.
By an amazing coincidence, the village is the subject of Sarah Gavron's new documentary, The Village at the End of the World, which is out in cinemas this Friday. But that's not the most impressive thing about Niaqornat. To whit, here are five astonishing facts about the Village at the End of the World.
1. There are more dogs than people

Yep, that's right. There are only 54 people living in the village - fewer than the number of dogs in the area. With a human-to-animal ratio like that, Niaqornat is almost the canine equivalent of Jurassic Park. In fact, if the population falls below 50, the government will automatically step in and relocate them. Probably for their own safety.

The people, that is. Not the dogs.


2. There are only 15 houses

There are only 15 houses in the whole village. Manchester United have won more Premier League titles in their whole career than that.


3. The sewage system has a name

Ilannguaq. That's what the villagers call their sewage system. Because that's what their sewage system is: a guy who goes around with a bucket and collects all their shit and dumps it in the water. He's real popular with the ladies - but, statistically, he's even more popular with the dogs.


4. Average temperatures drop down to -20

You think you've had it bad this winter? Average temperatures in the village drop down to -20. Fahrenheit or Celcius? First one. Then t'other. It's so cold and dark they don't even have normal words like "winter" and "autumn". Their seasons are called Peuqqortinnerani, "the time of frost in the air", and Kaperlak, "the time of darkness".


5. It's 37km to the nearest airport

37km to the nearest airport in the town of Qaarsut? That's not so bad, you say. Try travelling 37km without a train network surrounded by dogs with a bucket of poo when it's -20 outside in THE TIME OF DARKNESS.


But the most astonishing fact of all about Niaqornat? All the people there are really happy. Optimistic, positive, proper smiley happy people. And that's what makes Sarah Gavron's documentary such a fascinating - and heartwarming - watch. I highly recommend it when it comes out on Friday.




Need more convincing? Read our Village at the End of the World review.
More Articles...
7 films to see at Sundance London 2013
Start Prev 1 2 3 4

5

6 7 8 9 10 Next > End >>


Page 5 of 50