Blog
| | | |
| --- | --- | --- |
| Why The Razzies are the best awards ever | | |
Written by Ivan Radford
Tuesday, 26 February 2013 06:07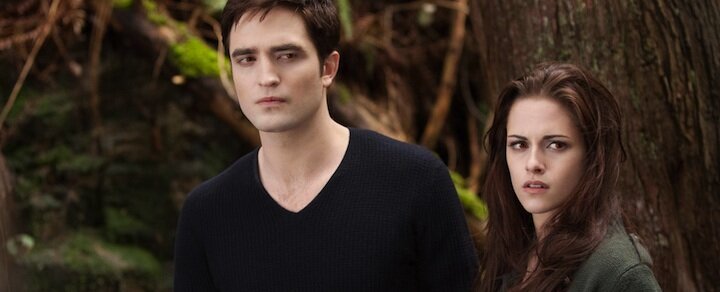 Every year, while Hollywood celebrates itself in the giant industry machine that is the Oscars, The Razzies reward the worst films released over the previous 12 months. This year, as The Twilight Saga once again dominated the list of winners, taking home seven awards (Worst Actress, Supporting Actor, Couple, Director, Ensemble and Remake/Rip-Off/Sequel), The Golden Raspberries found themselves under fire for being boring, predictable and more about jumping bandwagons than anything else.
But that's a sad misunderstanding of a vital institution. Here are three reasons why The Razzies are the best awards ever:


1. It's a chance to hate stuff
There's not enough hatred on the internet these days. People are so busy posting cute pictures of cats and adorable letters from customer service departments to children that they've forgotten one of the main functions for the internet: to hate things. From the UK media gleefully tearing into Danny Dyer's Run for Your Wife to the internet making fun of Kristen Stewart - who clearly only has one talent, being stroppy -  it's important to mock films, and be as snarky as possible while you do it. What's the alternative? A place where we recognise talent and say nice things? Where we share a collective love of cinema with tongues in cheek? Please, The Razzies have evolved beyond that.


2. It stops us having to think
Thinking sucks. Do you know how hard it is to think? Some would argue that The Razzies are lazy and now only pick the easy targets – like The Twilight Saga – to single out and lampoon mercilessly like an unimaginative playground bully. "But the last Twilight film was a lot of fun," they say. "The whole franchise is actually quite good. Except for New Moon. That was rubbish. But what about Battleship, The Oogieloves in The Big Balloon Adventure or Alex Cross, or a thousand other films released last year that were worse than Breaking Dawn - Part 2?"
Luckily, The Razzies are smart enough to realise we don't actually want to watch movies. It's much easier if someone comes along and tells us what to hate – especially if it's something that teenage girls like and generates lots of publicity-friendly headlines. Then we can spend less time thinking and more time laughing along with everyone else.


3. Twilight sucks
LOL. Twilight.
It started out as a send-up of Hollywood's own self-aggrandisement, but if only more people were willing to embrace the new-found approach of The Golden Raspberries. Then we could all sit around and start enjoying cinema for what it is: an opportunity to bash Twilight.
| | | |
| --- | --- | --- |
| Oscars 2013: The Live Blog | | |
Written by Ivan Radford
Sunday, 24 February 2013 22:33
Here we go again...
22:30 LIVE RIGHT NOW FROM THE MY PARENTS' BASEMENT IN ESSEX ACADEMY AWARDS RED CARPET!
Richard Harbaugh / ©A.M.P.A.S.
Yep, it's all happening.
22:40 While you wait, why not remind yourself of this year's Best Picture contenders, according to their YouTube comments?
Read on for the full live blog...
Read more...
| | | |
| --- | --- | --- |
| The 2013 Best Picture nominees - according to YouTube | | |
Written by Ivan Radford
Sunday, 24 February 2013 15:58
Because the internet isn't all just hatred and bad spelling, here is a selection of the best YouTube comments on the trailers for the 2013 Academy Award Best Picture nominees.
Read more...
| | | |
| --- | --- | --- |
| 6 things that won't make you as angry as Mea Maxima Culpa | | |
Written by Ivan Radford
Sunday, 17 February 2013 09:06
I'm not normally one to recommend things that make you angry. From the rich-loving ideology of our unelected coalition government to the fact that Curly Wurlys have doubled in price since I was a kid, there are so many annoying, irritating and downright agonising things about existence that make you want to set your clothes on fire and run away to a quiet cabin in the middle of the woods (where, hopefully, they have replacement clothes) - and that's just before you've had to face breakfast.
So why should I start now? Because sometimes in this hellish universe of human cock-ups, something comes along that makes you angrier than almost anything else. That something is a documentary by Alex Gibney and it's out in cinemas now. How rage-inducing is it? To put it in perspective, here are six things that won't make you as angry:
1. The X Factor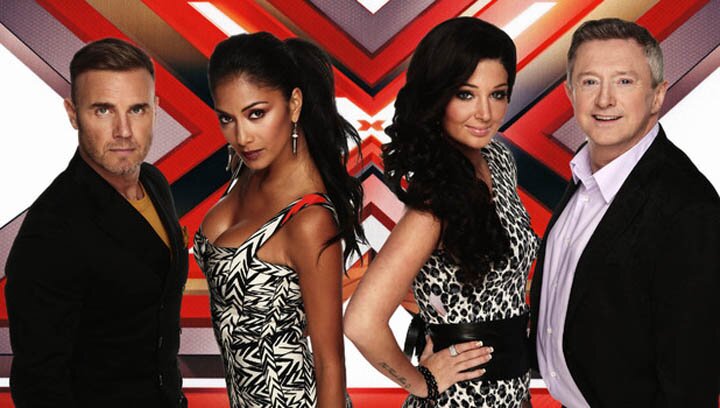 From its encouragement of people to laugh at other, non-talented people to its hijacking of popular music to the fact that people at work will talk about nothing else other than crass reality TV programmes and the fake celebrity culture that surrounds them, The X Factor and its ilk are long-term sources of annoyance. The fact that even complaining about it has become old-hat is maddening. Or at least it would be, if I gave a feck about whoever the hell all these apparently famous people are.
Read more...
| | | |
| --- | --- | --- |
| 15 films to see at the 2013 Glasgow Film Festival | | |
Written by Ivan Radford
Friday, 15 February 2013 07:00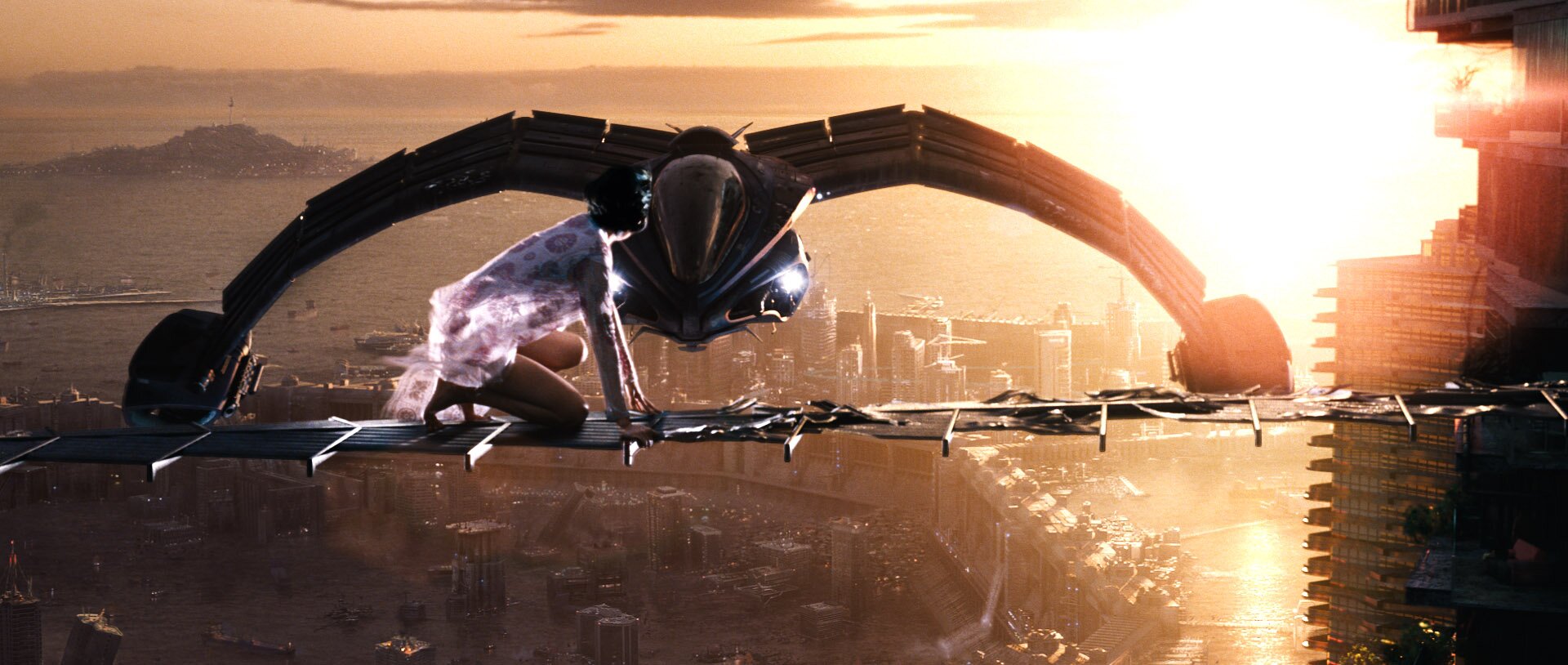 The Glasgow Film Festival kicks off proper today after last night's opening gala of Populaire - and if you haven't seen the line-up, allow me to get you back up to speed: it's superb. Everything from The Wachowskis and Spanish silents to Ryan Gosling, upcoming Scottish talent and documentaries about the M5. All in Glasgow. Between now and the Oscars.
Already in Scotland and not sure what to see? Debating heading up North for a long weekend? We'll be attempting to keep up with some of the movies on show (or at least pointing you in the direction of other people's reviews) and recommending what to watch and what to avoid.
To get you started, here are 15 films to see at the Glasgow Film Festival.
Read more...
| | | |
| --- | --- | --- |
| The Die Hard Diaries: Hans Gruber | | |
Written by Ivan Radford
Tuesday, 12 February 2013 23:32

With A Good Day to Die Hard in cinema tomorrow, it seems like the perfect time to dig out an old artefact that I found in the bloody pulp on the pavement outside Nakatomi Plaza a few decades ago: Hans Gruber's Die Hard diary. His DieHardary, if you will. (That needs work.)
Here are some of my favourite excerpts from Christmas, 1988.
Read more...
| | | |
| --- | --- | --- |
| Where's Alfie? A picturebook introduction to Hitchcock cameos | | |
Written by Ivan Radford
Saturday, 09 February 2013 15:12
With Anthony Hopkins' Alfred Hitchcock running around UK cinemas making everyone think the director of Psycho was a cross between Mrs. Doubtfire and the Pillsbury Doughboy, we decided it was time to remind everyone what The Master of Suspense actually looked like.
So we grabbed some of our favourite cameos (not the obvious ones) and on-set photos and put them into this: Where's Alfie? A picturebook for Hitchcock fans of all ages.
For our Hitchcock review head here, or see our 16 things that look more like Hitchcock than Anthony Hopkins.
| | | |
| --- | --- | --- |
| 16 things that look more like Hitchcock than Anthony Hopkins | | |
Written by Ivan Radford
Wednesday, 06 February 2013 08:02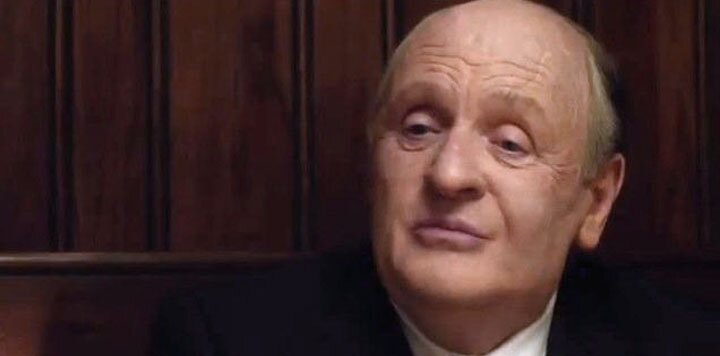 Hitchcock, out this week, teaches us many things. 1. Scarlett Johansson does a fantastic impression of Janet Leigh, 2. Helen Mirren can shout "We've mortgaged our house!" very loudly, and 3. Anthony Hopkins looks absolutely nothing like Alfred Hitchcock. He's closer to the Pillsbury Doughboy.
To prove it, here are 16 things that more like Hitchcock than Anthony Hopkins:
Read more...
<< Start < Prev 1 2 3 4 5 6 7

8

9 10 Next > End >>


Page 8 of 50