Blog
| | | |
| --- | --- | --- |
| Top 23 films to see at the 23rd Raindance Film Festival (2015) | | |
Written by Ivan Radford
Wednesday, 23 September 2015 06:26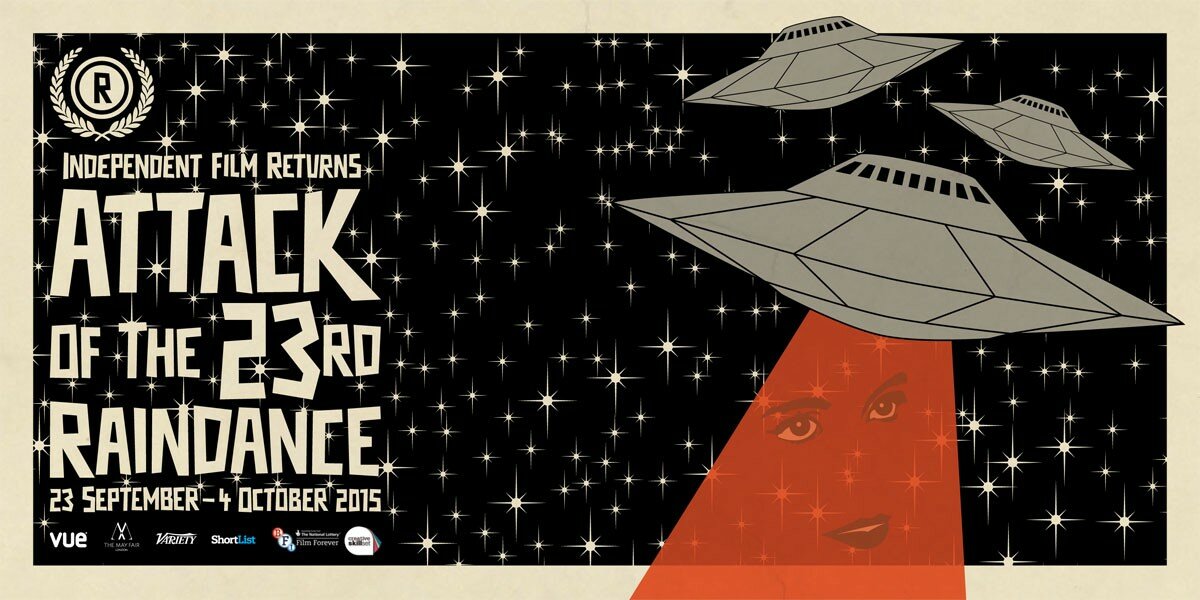 Today sees the start of one of the most exciting events in the UK film calendar: the Raindance Film Festival. Now in its 23rd year, the festival - which has premiered the likes of Pulp Fiction, Memento, The Blair Witch Project - is one of the largest festivals dedicated to indie film in Europe.
Together with its courses, which introduced Guy Ritchie to Matthew Vaughn many moons ago, and its Web Fest - the only festival in the UK devoted to independent digital and streaming series - Raindance is a wonderful force for supporting indie film-makers. And, equally exciting, is the kind of place where you'll see films that you simply wouldn't find anywhere else.
Teaming up with VODzilla.co, which is supporting both straight to VOD Raindance titles and the Web Fest, I'll be covering the 2015 Raindance festival in as much detail as is humanly possible over the coming weeks. With 90 features, 200 odd shorts and a whole heap of events, that's a lot of festival. To start with, here are the top 23 films to see at the 23rd Raindance Film Festival.
Read more...
| | | |
| --- | --- | --- |
| Top 14 films of 2014 | | |
Written by Ivan Radford
Wednesday, 31 December 2014 17:37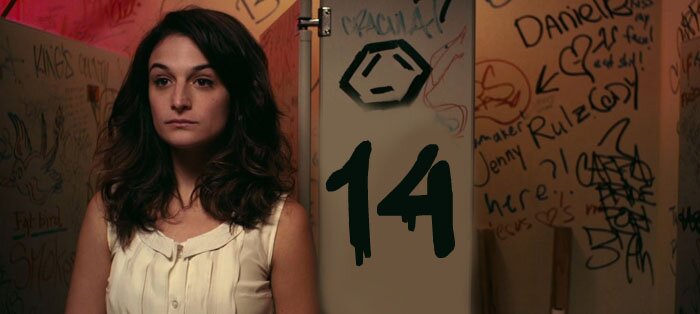 It says a lot about the quality of a year when you have a top 10 that you think is set in stone by June. Even more telling is that, after several re-writes and re-drafts, another movie can come along in December and push its way straight in - albeit in a polite, overtly British manner, while carrying a marmalade sandwich. From family-friendly comedies and music-driven masterpieces to pulse-pounding thrillers and disturbingly perplexing sci-fi, these are the best films I've seen in UK cinemas in the past 12 months.
Read more...
| | | |
| --- | --- | --- |
| Come to see The Beat Beneath My Feet with me at Clapham Picturehouse on Sunday | | |
Written by Ivan Radford
Friday, 21 November 2014 17:37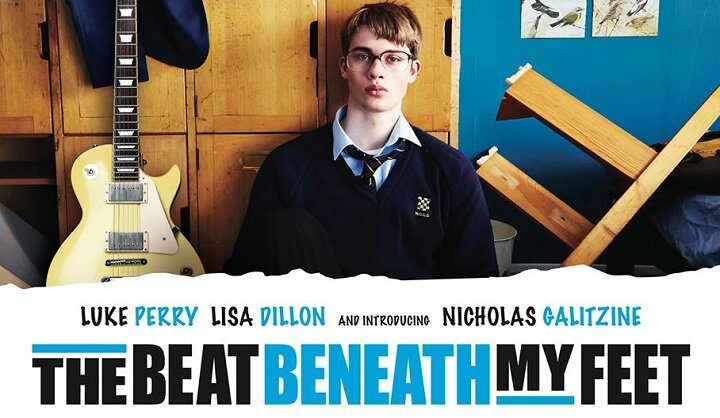 This Sunday at 3pm, I will be hosting a Q&A at the Clapham Picturehouse following a screening of The Beat Beneath My Feet. The BIFA-nominated film, which stars 90210 heartthrob Luke Perry as a rock legend, is a delightful, lovely indie flick with a superb soundtrack.
That's a happy, award-nominated film. On a Sunday afternoon. With a heartthrob in attendance (me, not Luke Perry). And a Q&A with the film's director, John Williams (not that one), writer (Michael Mueller) and young lead Nicholas Galitzine. And there are still tickets left. This, frankly, is unacceptable.
Read why the film is brilliant here.
| | | |
| --- | --- | --- |
| The BFI 28th 2014 London Film Festival | | |
| | | |
| --- | --- | --- |
| Top 20 films to see at the 2014 Raindance Film Festival | | |
Written by Ivan Radford
Monday, 22 September 2014 23:41

Tomorrow marks one of my favourite days of the year: the day the Raindance Film Festival kicks off in London. The 2014 Raindance line-up is as diverse as ever, with an exciting array of talent attached to projects - and, even more excitingly, a range of films from people you've never heard of before.
With tickets starting from £8 during weekdays, the low numbers stretch to audience budgets as well as filmmaker budgets - and with the London Film Festival still two weeks away, why not explore some creative film-making in the coming fortnight?
What's worth catching at this year's festival? Which ambitious indie has the most interesting ideas? We pick our top 20 films to see at the 2014 Raindance Film Festival.
Read more...
| | | |
| --- | --- | --- |
| The top 10 film strands to see at the 2014 London Film Festival | | |
Written by Ivan Radford
Thursday, 18 September 2014 07:06

245. That's the number of feature films showing at this year's London Film Festival - up 12 from last year and up 20 from 2012. It's a lot of films.
So, when public booking for tickets opens today at 10am, you've got a tough decision to make. The internet is, of course, already full of countless lists of top picks, the best films starring Benedict Cumberbatch and the celebrity guest highlights, but there are so many other films in the line-up that it's not hard to come across ones that take your fancy. Yes, even Godard has a movie playing at the BFI IMAX.
That's why the London Film Festival divides up its programme into strands: to help you find something to suit your tastes. Laugh. Dare. Love. Thrill. Cult. Debate. Journey. But let's face it, sometimes those abstract nouns and evocative verbs aren't the easiest thing to browse. What if you just want a film about robots?
And so present to you our 10 alternative strands for the LFF 2014, to make it easier to find something specific to your interests. Really like war films? Want to know more about journalism? Enchanted by Eva Green? There really is something for everyone.

Sadly, we live in a time where there aren't many countries not engaged in conflict - 11, according the latest count from the Institute for Economics and Peace - and cinema continues to explore the reasons and ramifications of war, from The Imitation Game's story of Alan Turing cracking the Enigma code in WWII and '71, which sees a young Brit (Jack O'Connell) caught behind enemy lines in 1971 Belfast, to Zero Motivation, modern military comedy about Israeli soldiers. Most moving, perhaps, of all is a restoration of 1927's The Battles of Coronel and Falkland Islands, which will be accompanied by a new score played by the Band of Her Majesty's Royal Marines.
Zero Motivation
Rosewater
Damn the War!
War Book
'71
The Battles of Coronel and Falkland Islands
The Imitation Game
Fury

It's not easy being a journalist, judging by this collection of newspaper-related LFF entries. Jon Stewart's debut, Rosewater, is based on the memoir of Maziar Bahari, a reporter detained for 188 days in Iran, while Nuri Bilge Ceylan's Palme d'Or-winner Winter Sleep follows retired actor struggling to write a local newspaper column.
Rosewater
Winter Sleep
Born Yesterday

Sometimes, you just want to see people hit things. Or kick things. Or attack things with swords. With the newly announced addition of Donnie Yen's Kung Fu Jungle receiving its world premiere at the LFF, our FISTS strand is for you.
Kung Fu Jungle
Foxcatcher
Dragon Inn

True stories are a popular source of cinematic inspiration, be it Alan Turing or an Iranian prisoner. Abel Ferrara gets in on the biopic game with Willem Dafoe playing Pasolini, while Timothy Small will star as painter Joseph Mallord William Turner. Channing Tatum and Steve Carrell are already feted for their turns in Foxcatcher, about wrestling world champions Dave and Mark Shultz. There's even a film about Italian poet Leopardi and Sergei Parajanov's 1969 film about 18th-century Armenian ashugh, Sayat Nova: The Colour of Pomegranates. (Mental note: Campaign for a Pomegranates strand at next year's LFF.)
Pasolini
Leopardi
Foxcatcher
The Imitation Game
Rosewater
Mr. Turner
The Colour of Pomegranates
Who doesn't like a bit of Susanne Bier? The LFF certainly does: they've got two of hers included this year. George Clooney would get tons of column inches out of that alone: the Oscar-winning Danish director deserves no less.
A Second Chance
Serena

Enchanted by Eva Green? Join the queue. The queue, that is, to book tickets for either of her two films showing in Leicester Square this October.
White Bird in a Blizzard
The Salvation

I love a good cave. Mysterious, dark, covered in little bits of hair. But if Nick Cave the musician isn't your thing - he's scoring two films at this year's festival - why not try a film about an actual cave instead? Even better, book one of the below blindfolded and see where you end up in four weeks' time. (Warning: Watch out for caves.)
Far From Men
In Darkness We Fall
Tender
Cute. Furry. Always on YouTube. Animals are everywhere in modern society, so it's no surprise to see that they have infiltrated the BFI's event too. There's White Bird in a Blizzard, which stars Eva Green and Shailene Woodley as… oh. And Foxcatcher about Channing Tatum hunting fox… oh. But wait a minute: there is Animal Farm screening in the retro family catalogue. That has animals in it, right?
Animal Farm
The Lamb
White Bird in a Blizzard
Foxcatcher

As the old cinema saying goes, if it sounds like a medical condition, you know you're in for a good night. From Whiplash to 3 Hearts, these titles are all wonderfully intriguing and exciting. Unless, of course, they're being read to you by your doctor. In which case cancel your LFF tickets now and start making peace with your estranged Aunt Mildred.
Whiplash
3 Hearts
Hungry Hearts
X+Y
Shrew's Nest
The Turning
The Goob
Butter on the Latch
The Green Prince

There are some interesting hints of technology in this year's LFF, from social media and long-distance relationships in 10,000km to our second-screen-dominated lives captured in Jason Reitman's Men, Women & Children. But screw technology. What we all want to know at the LFF each year is this: are there any films with GIANT ROBOT OVERLORDS? Finally, there is. It's called, in fact, Robot Overlords. A small British sci-fi that sees a young boy escape curfew in an age of, well, robot overlords, it's a wee adventure directed by none other than Jon Wright: the guy who made the wonderful horror-comedy Grabbers. If you haven't already put this at the top of your to-see list, the film also stars Gillian Anderson. And Sir Ben Kingsley. And GIANT ROBOT OVERLORDS. Did I mention the robots?
Robot Overlords
| | | |
| --- | --- | --- |
| Dizzyingly cinematic: Why the Young Vic's A Streetcar Named Desire is perfect for NT Live | | |
Written by Ivan Radford
Tuesday, 16 September 2014 10:33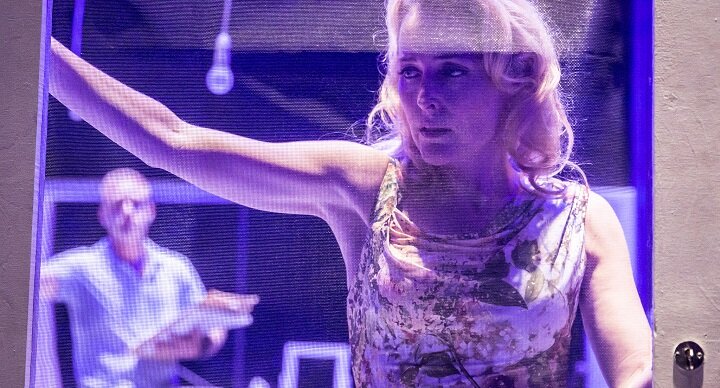 "What is straight?" asks Blanche DuBois in A Streetcar Named Desire. "A line can be straight, or a street, but the human heart, oh, no, it's curved like a road through mountains."
That's what the Young Vic's production of Tennessee Williams' 1947 play manages to capture on stage: the curve of the human heart and mind. When the traumatised Blanche arrives on the doorstep of sister Stella's apartment in New Orleans, she is hoping for a straightforward stay. In no time, she locates the liquor under the sink and takes a swig. The room immediately starts to spin. It doesn't stop.
It's a stunningly bold piece of design from Magda Willi: staged in the round, the production centres on Stella and Stanley's home, an exposed unit on a turntable that constantly, slowly revolves.
On a technical level, it's an impressive feat: under the careful eye of director Benedict Andrews, things are choreographed seamlessly so that people hop on and off the carousel of Blanche's downward spiral, hanging off stairwells or slipping out into the wings just as the opportunity arises.
On a practical level, it's also what makes this version of A Streetcar Named Desire perfect for NT Live, the now established process that will see a bunch of cameras broadcast the performance live into over 1,000 cinemas around the world tonight (Tuesday 16th September).
While sitting in the theatre, every scene rotates to be shown from different vantage points; a process that might sound distracting but is anything but. In fact, it's actually very cinematic, like watching a screen that repeatedly pans to another character's perspective; a restless, uneasy experience that taps directly into Blanche's crumbling mental state.
Gillian Anderson is jaw-dropping as the faded belle, simultaneously attractive and pathetic, powerful and pitiful. "I don't tell the truth, I tell what ought to be the truth," she insists to her sister (the equally wonderful Vanessa Kirby), impressively stubborn in her deceit, but tragic in how she has fooled herself.
Ben Foster echoes her subtle turn with a similarly nuanced Stanley, giving the plain-speaking brute a soft, sympathetic edge. When he throws plates against the wall, he doesn't yell like an ape; he almost resentfully tips them with a casual flick, more conflicted than crude.
As this trio collide in varying combinations, a normal in-the-round production would see you miss parts of their performances. The Young Vic's staging, though, amplifies every detail. Sitting behind the sink adds to the home's claustrophobic confines; swooping behind the door during a row leaves you eavesdropping from the bathroom. It's a perfect display of how to make obstacles and props a part of the text, turning background into foreground.
Throughout, Alex Baranowski's music creates an oppressive atmosphere that adds to the visual feel, while rough and ready song choices during scene changes echo the action ironically in way you normally associate with the end credits of Mad Men.
When Blanche dresses up for a birthday party halfway through, flashing lights and colourful decorations create the illusion of spinning top, a circus act gone horrifyingly wrong. The spinning production's most powerful aspect, though, comes in between the lines. When Blanche insults Stanley to Stella, he stands behind the mesh front door, hearing everything; like the audience watching this abstract unit of architecture, he sees no wall there. When Stanley later talks to Stella about Blanche, she sits in the bath, isolated by a shower curtain singing show tunes - an element that would normally take place off-stage. We still move through the home without boundaries, but for Blanche, those walls actually exist; she is the only one who hears nothing outside of her own world. Overhearing from behind the kitchen sink, the division between reality and fantasy has never seemed more visible.
For tonight's broadcast, an NT Live director would normally have to pick several points in an auditorium and cut between them, struggling to reproduce theatre's presentation in another medium. Here, the set does the work for the camera; NT Live could work by simply staying stationary, sitting in one place as Blanche's descent into madness repeatedly spirals into view. The screen may be straight, but the Young Vic's A Streetcar Named Desire is dizzyingly curved.
Find out where A Streetcar Named Desire is showing here.

Photo: Flickr.com/youngvictheatre
| | | |
| --- | --- | --- |
| I plagiarised The Verge's Expendables 3 piracy article and I'm still going to read it on their website | | |
Written by Ivan Radford
Wednesday, 30 July 2014 06:08
Why theft could be the best thing that ever happened to David Pierce and The Verge.
The Expendables 3 comes out August 15th in thousands of theaters across America. I watched it Friday afternoon on my MacBook Air on a packed train from New York City to middle-of-nowhere Connecticut. I watched it again on the ride back. And I'm already counting down the days until I can see it in IMAX.
Last week, torrent sites lit up with a high-quality Expendables 3 screener, which almost never happens before a big movie's release date. Much hand-wringing ensued: Will the leak kill its chances in the box office? Will everyone who might otherwise pay $17 to watch Sylvester Stallone And His Merry Men blow things up just download the movie instead?
Two hours and six minutes later, I'm pretty sure it's going to be the opposite. Leaking a month before its release might just be the best thing that ever happened to The Expendables 3.
... [OMITTED EXCERPT] ...
When George Lucas and Steven Spielberg said moviegoing will someday be more like a sporting event, they must have had in mind movies like The Expendables 3. It's worth seeing in theaters because the spectacle trumps the content, not because that's the only way to see it. It's obvious in the way the film is shot (tight, moving, disorienting), the way it's scored (loud, loud, loud) even the way it's cast. This movie is meant not to be watched but to be experienced. As art becomes commoditized experience becomes the only thing worth paying for, and there's evidence everywhere that we'll pay for it when it's worth it. We don't want to pay for access, but we'll gladly pay for experience. Those that won't (and there are certainly some) will be served with easier ways to get and watch movies at home. Those that will, will get something remarkable for their money.
This movies begs for that something remarkable. Enables it. I watched The Expendables 3, but it doesn't feel like I really saw it. I watched a two-hour trailer, really: it showed me just enough to entice me to want to see more. A lot more — and a lot bigger.
Question: what makes you go see a movie in theaters? What makes it worth it vs. waiting, torrenting, whatever?

— David Pierce (@piercedavid) July 27, 2014
Critics are going to hate The Expendables 3. They hated the last two, they'll hate numbers four through forty if they get made. They hate most movies like this one, and with plenty of good reasons. But The Expendables 3 isn't a terrible movie, unlike X-Men Origins: Wolverine, the last high-profile movie to leak well before its release date. (Wolverine was slightly but demonstrably hurt by the leak, if only because it gave downloaders time to say, "Hey guys that movie sucks don't go see it.")
It's not a complex, deep, or particularly thoughtful movie, but it's fun as hell. It's a series of set-piece action scenes, like levels in a video game, that culminate in one of the most sprawling and exciting fight scenes I've seen in a long time. That's good enough for me, and likely for everyone else who's seeding the movie right now on The Pirate Bay.
The people who have downloaded a leaked torrent of the movie are, almost certainly, the series' most fervent fans. They're the ones most likely to go see it in theaters, the ones who turned the two previous films into a $600 million franchise. And sure, maybe some of them won't pay $13 to see it again. But many of them will, because they'll realize how much they missed the first time. Many of them will also spend the next three weeks telling everyone they know how awesome this movie is, how Rotten Tomatoes is full of it and that really The Expendables 3 is two-plus hours of near-flawless action porn. They'll tell their friends to go back and watch the other two movies before this one comes out. They'll get all their best bros together and go to the theater to watch a movie that is basically 300 with way more guns and way fewer visible abs.
Ok, I haven't plagiarised the whole thing. Just a few chunks. Because if I did copy the whole article, that would be theft - and, contrary to this article's headline, many probably wouldn't go to read it again on The Verge's website. Which would mean the site would lose out on traffic and David Pierce wouldn't get any money for his work. Something he probably wouldn't be very happy about.
Funny, that. It's almost like Intellectual Property and copyright has a point.
Start Prev

1

2 3 4 5 6 7 8 9 10 Next > End >>


Page 1 of 50