Blog
| | | |
| --- | --- | --- |
| Jack the Giant Slayer - too scary for kids? | | |
Written by Ivan Radford
Friday, 22 March 2013 17:17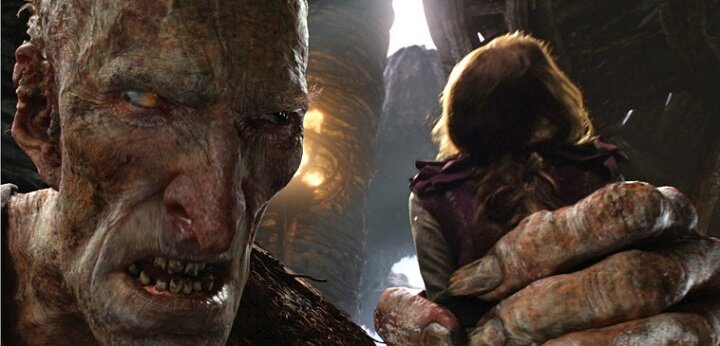 "Ow!"
"Are you ok?"
"My eye hurts."
"What happened?"
"The glasses poked me in the eye."
That was my nephew to me during a screening of Jack the Giant Slayer. We left the cinema and continued our conversation/impromptu medical examination in the foyer.
"How did they poke you in the eye?"
"The film made me scared, so I covered my face and knocked the glasses, which then hit me in the eye."
"So you were scared – and you hit yourself in the face?"
(Laughs) "Yes,"
"Do you want to go back in and see the rest of the film?"
"No."
"Is it because it's scary?"
(Nods)
"You're sure?"
"Yes."
And so we left the cinema after 45 minutes because Jack the Giant Slayer was too scary.
Read more...
| | | |
| --- | --- | --- |
| Welcome to the Punch - the secret to a good film title | | |
Written by Ivan Radford
Wednesday, 13 March 2013 08:32

"Often I get a title or a scene and just run with it from there..."
That's Eran Creevy on Welcome to the Punch, which is out in cinemas on Friday. One thing you can say about it? It has a good title. Eran loves it so much he's been taking pictures of it every time he spots it on a bus and tweeting it for the world to see.
You spend half the film wondering what Welcome to the Punch means. When it's revealed, it's hard not to grin. Eran told me where the name first came from - and about his obsession with film titles. (You can read my full interview with him tomorrow.)
"While we were shooting Shifty, I saw this pub called The Suffolk Punch, which I thought was really cool, like something out of James Ellroy or Elmore Leonard. [Manly voice] 'The Suffolk Punch'. Then I did some research and found out it was a horse... I didn't want to name my movie after a horse! But then I saw the tagline for Jarhead, which was "Welcome to the Suck" and I just had this title in my head: Welcome to the Punch... The thing is you remember it. You see it on a bus or a poster and you remember it."
He has lists of cool titles just waiting to be turned into films, he adds. "If we ever made a sequel, I'd call it The Hong Kong Sector. You know, [Manly voice] 'The Hong Kong Sector'. It just sounds cool!"
But while saying things in manly voices and visiting pubs is a good way to find a cool name, there's another surefire method to checking if a film title works: see how it sounds in another language.
Using the scientifically-infallible combination of IMDb and Google Translate, here is Welcome to the Punch as it will appear around the world:
Read more...
| | | |
| --- | --- | --- |
| Happy World Book Day | | |
Written by Ivan Radford
Thursday, 07 March 2013 07:40
Happy World Book Day everyone. Reading is cool - and not just the place. Here's Christopher Walken tackling the Three Little Pigs on a 1993 episode of Jonathan Ross' Saturday Zoo to prove it:
| | | |
| --- | --- | --- |
| Best interview ever? Why the Mila Kunis Radio 1 video matters | | |
Written by Ivan Radford
Wednesday, 06 March 2013 10:22
Yesterday, a video interview between Mila Kunis and BBC Radio 1's Chris Stark did the rounds – an interview that saw the actress discussing football, his mate Dicko and how to "bosh a pint" more than the actual film she was promoting.
"Seriously, I'm petrified," Chris begins. "I'm used to being down at the local pub with the boys."
Mila responds with humour, asking him questions to get the nervous 20-something to come out of his shell: she ends up interviewing him rather than the other way round.
It was all a set-up for Chris Stark's radio personality (usually appearing on the Scott Mills show), who wasn't told who he would be interviewing, but the amusing stunt reveals some truths about the junket interview system.
Read more...
| | | |
| --- | --- | --- |
| 5 films made better with Gizoogle | | |
Written by Ivan Radford
Tuesday, 05 March 2013 07:00

Have you heard of Gizoogle, biatch? It aint nuthin but been around fo' a while n' is pimped out funk fo' readin yo' own twizzlez yo.
What I just said: Have you heard of Gizoogle? It's been around for a while and is great fun for reading your own tweets.
But until now, I've never really considered Gizoogle's full power. The site's ability to rewrite any given text into gangsta speak is, for some reason, instantly hilarious. Is it the fact that it calls all movies "pornos"? Refers to the IMDb as the "Internizzle Porno Database"? The way it randomly inserts phrases such as "I aint talkin' bout chicken n' gravy biatch" into completely arbitrary sentences?
Whatever it is, I've now realised that Gizoogle is a tool - nay, a gift from the internet gods - to take rubbish, boring or confusing films and improve them by at least 12%.
To demonstrate, here are five randomly-chosen films made better (busted mo' betta) with Gizoogle. Word. 
Read more...
| | | |
| --- | --- | --- |
| Sleep Tight: or, when PR campaigns go wrong | | |
Written by Ivan Radford
Friday, 01 March 2013 00:50
Every now and then as a film blogger, you arrive home to find promo things on your doorstep. A review copy of a DVD. A ticket to a screening. A postcard garden ("postcarden") for Oz the Great and Powerful. But this week, I began to notice something odd as Sleep Tight's UK release approached (our Sleep Tight review is here).
The film, which follows a minorly sociopathic concierge as he covertly invades the privacy of one of his tenants, is a creepy, tense film that gave me trouble sleeping the following night. We watch as he climbs under her bed, uses her toothbrush and, some nights, climbs on top of her bed and lays next to her all evening.
How on earth does a PR company market that to an audience? "Come see a weird stalkery film about a psychotic janitor that will cause sleep deprivation!" It's not a great tagline.
Well, it looks like someone found a way.
Read more...
| | | |
| --- | --- | --- |
| Shakespeare behind bars - unlocking the power of performance | | |
Written by Ivan Radford
Wednesday, 27 February 2013 06:35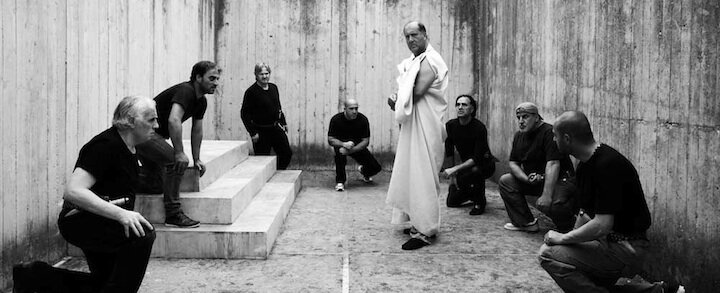 Shakespeare in prison. It may sound like an Alan Partridge idea, but as Caesar Must Die shows as it hits in the UK this week, it's no laughing matter. It's an incredibly powerful, provocative film that follows a group of Italian inmates in Rebibbia Prison rehearsing for a production of Julius Caesar.
But while Paulo and Vittorio Taviani won the Golden Bear at last year's Berlin festival with their documentary, Shakespeare has been behind bars for many years. The project itself came about after the filmmaking brothers saw a production by a prison and wanted to capture its impact on film.
Read more...
| | | |
| --- | --- | --- |
| 25 film titles more boring than Arbitrage | | |
Written by Ivan Radford
Tuesday, 26 February 2013 07:30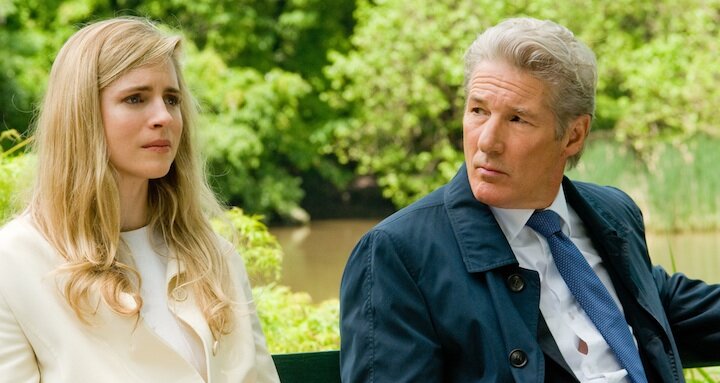 This Friday, a film called Arbitrage is released in the UK. No, wait. Don't stop reading because of the word arbitrage. Here, have a handy quote from Wikipedia to explain what it means:
In economics and finance, arbitrage is the practice of taking advantage of a price difference between two or more marzzzzzzzzzzzzzzzzz.
Yeah, there's no getting round it. Nicholas Jarecki's thriller - boasting a fantastic performance from Richard Gere and Brit Marling - is great at dealing in shades of grey, moral ambiguity and the ever-turning wheels of power in America, but when it comes to the title, it's duller than organic dishwater sold in the rice cakes aisle of Waitrose. (It's even less exciting than the name of Futurama's fictional nominee at the 1074th Academy Awards, "How Beige Was My Jacket".)
But don't write the film off just because of one word: underneath that horribly abstract, uninspiring noun is a genuinely interesting, if flawed, movie. (Don't believe me? Read my full Arbitrage review from the Glasgow Film Festival).
Besides, there are loads of films with more boring titles than Arbitrage. To prove it, here are 25 of them:
Read more...
Start Prev 1 2 3 4 5 6

7

8 9 10 Next > End >>


Page 7 of 50