Interviews
| | | |
| --- | --- | --- |
| 5 Things We Learned at The Ides of March Premiere | | |
Written by Ivan Radford
Thursday, 20 October 2011 12:15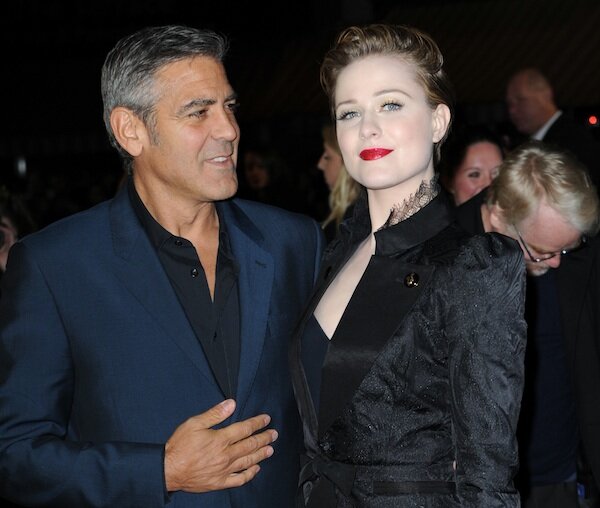 There's something about George Clooney. Maybe it's his good looks. His charming smile. His irresistible charisma. His twinkly eyes.
Whatever it is, there's something about Old Cloonmeister that makes women swoon, men smile, and journalists constantly ask the same questions about his girlfriend or his children.
But of course, Clooney is more than that. He's a producer, a director and the co-writer of The Ides of March, based on Beau Willimon's play, Farragut North.
A gripping tale of corruption, ambition and morals during a presidential election, Ides is a smart drama that makes intelligent (if already well-known) points about the political industry.
With this sophisticated depth in mind, here are five things we learned at The Ides of March premiere:
Read more...
| | | |
| --- | --- | --- |
| 5 Shocking Things from the We Need to Talk About Kevin LFF Press Conference | | |
Written by Selina Pearson
Tuesday, 18 October 2011 13:50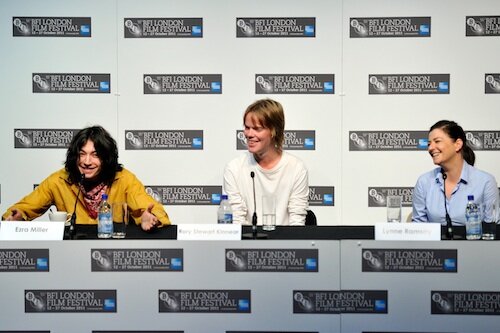 We Need to Talk About Kevin is an oddly British film. It's filmed with British money, helmed by a British director, and scripted by British writers - but it's made in the States.
It's also a rather good argument against procreation (spawning a child of pure evil is enough to put even the broodiest mother off parenthood). But even with all the resentment on show, We Need to Talk About Kevin is a compelling watch. So the question remains: why would anyone want to make this film? And is the answer as disturbing as the story's violent climax?
Here are the five most shocking things from the We Need to Talk About Kevin LFF press conference: 
Read more...
| | | |
| --- | --- | --- |
| 5 Things We Learned from the Coriolanus LFF Press Conference | | |
Written by Selina Pearson
Monday, 17 October 2011 15:33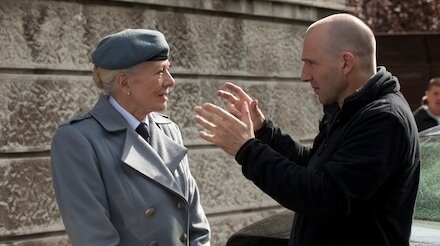 Ralph Fiennes has been wowing audiences with his directorial debut Coriolanus - including us. Taking Shakespeare's Rome and replacing it with Serbia, screenwriter John Logan has kept the play's themes of war and betrayal firmly relevant to the modern day.
So what's the secret to updating Shakespeare? And was Jon Snow the most talented newsreader on set?
Here are five things we learned from the Coriolanus LFF press conference:
Read more...
| | | |
| --- | --- | --- |
| 4 Things That They Cut Out from the Shame LFF Press Conference | | |
Written by Ivan Radford
Saturday, 15 October 2011 13:55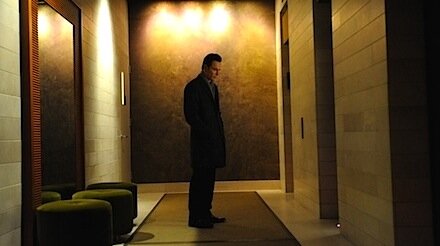 Shame – a truly devastating bit of brilliance – premiered last night at the London Film Festival. It was on again today for those in the mood to be moved, shocked, and mesmerised by Steve McQueen's ability to create near-perfect moments of cinema. (And, I feel obliged to add, if you want to see Michael Fassbender naked.)  
The press conference, also held yesterday, was an equally fascinating sight. Not just because Michael Fassbender was there, and because the co-writer (Abi Morgan) and producer Iain Canning had interesting things to say about the film, but because the panel (particularly director McQueen) were just as unflinching in their responses to some of the questions that were asked.
As a result, the edited highlights (below) don't quite to justice to the full discussion of a staggering piece of cinema. Here are four things that they cut out from the Shame press conference:
Read more...
| | | |
| --- | --- | --- |
| 6 Things We Learned on the Like Crazy Red Carpet | | |
Written by Ivan Radford
Friday, 14 October 2011 08:34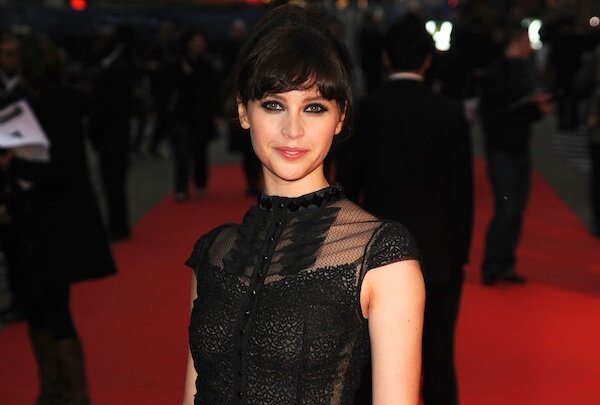 It's a scientifically proven fact that Felicity Jones is awesome. Chalet Girl, Cemetery Junction, Dr Who - there's nothing she can do wrong. She even made The Archers awesome when she was a teen. You just have to look at the response she's been getting for Like Crazy (a Sundance Festival hit) to realise that she's heading for big things very soon.
A painful tale of a long-distance romance between Jacob (Anton Yelchin) and Anna (Jones), Like Crazy has been hailed by many folks (I annoyingly still haven't seen it) as a non-cliched indie flick with a natural charm. So it was good to get a chance to holler some brief questions at the Chalet Girl star and director Drake Doremus as they strolled past Leicester Square's glamorous construction work and into the Vue West End for Like Crazy's European Premiere.
Of course, it didn't take me long to come up with questions for her. They mostly went something like this.
But my Felicity Jones crush aside, here are six things we learned on the Like Crazy red carpet (not including the discovery that other people share my love of Chalet Girl):
Read more...
<< Start < Prev 1 2 3 4 5 6 7 8

9

10 Next > End >>


Page 9 of 18