Interviews
| | | |
| --- | --- | --- |
| 5 Things We Learned from Watching the Dragon Tattoo Press Conference | | |
Written by Ivan Radford
Friday, 09 December 2011 06:08

Yes, after yesterday's epic trailer, there's ANOTHER video of The Girl with the Dragon Tattoo. This time, it's a video of the Dragon Tattoo press conference in Stockholm.
And once again, it's amazing that I'm still excited about seeing more of the film - even after watching a whole 8 minutes of the ruddy thing.
Talking to media folks in Sweden, David Fincher, Rooney Mara and Stellan Skarsgard spoke about the making of Fincher's Dragon Tattoo adaptation. Here are 5 things we learned from the Dragon Tattoo press conference:
1. Rooney Mara Is a Coat Hanger 
"My casting rules are simple," says Fincher. "You're looking for someone to hang a character on." 
2. Lisbeth Salander Is the Next Tony Hawks 
"I was thrown into it quite fast," Rooney Mara explains of her sudden casting as the novel's hacker heroine. "There was a lot of physical work... The motorcycle training. The skateboarding. The kickboxing." Skateboarding? If we get to see her pull a 50-50 grind and a heel-flip on the Stockholm streets, I am so there. (I'm also now hoping for a Tony Hawks-style video game franchise.) 
3. David Fincher Does 40 Takes of Each Shot
Stellan Skarsgard explains how the shoot lasted a whole year and why it felt like it went on forever. "When I met David, he said "This is not going to be fun." He went "I do 40 takes of each set up..." But when you work with David, you feel that you try to get further in each take." 40 takes of Swedish bum rape? That's pretty hardcore workmanship.
4. Sweden Is Exotic
"For me, it was in this exotic place..." says Fincher. All that Swedish bum rape has probably gone to his head.
5. There's a Bit of Lisbeth in All of Us
"That feeling of being marginalised or held back by people in a position of power," comments Mara, "people can relate to that." I certainly can. Well, that's my excuse for my tattoo of The Moomins, anyway.
Read on to watch the full video of the Dragon Tattoo press conference.
Read more...
| | | |
| --- | --- | --- |
| My Week with My Week with Marilyn: Simon Curtis Interview | | |
Written by Ivan Radford
Friday, 25 November 2011 06:51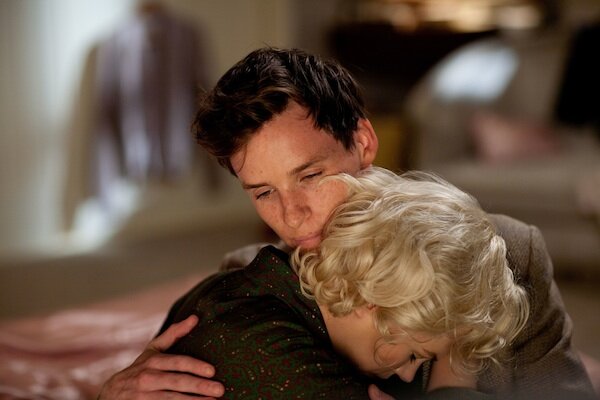 Whether you're Sir Laurence Olivier or a small boy blagging a job as third assistant director on a film set, the chances are that you have, at some point, been hopelessly in love with Marilyn Monroe. Even if you've never met her.
But not so for Simon Curtis. The BAFTA and Emmy-nominated director of Cranford, Pride and David Copperfield was never a die-hard Monroe fan. So why did he direct My Week with Marilyn, a film about the iconic sex symbol's attempts to act seriously in Olivier's conflict-filled production of The Prince and the Showgirl?
He rang me up yesterday morning to explain himself, and contribute to My Week with My Week with Marilyn by discussing Michelle Williams, Colin Clark's memoirs and the Oscar buzz surrounding his charming film.
Read more...
| | | |
| --- | --- | --- |
| 6 Scandalous Rumours Revealed at the Anonymous Press Conference | | |
Written by Selina Pearson
Tuesday, 25 October 2011 10:59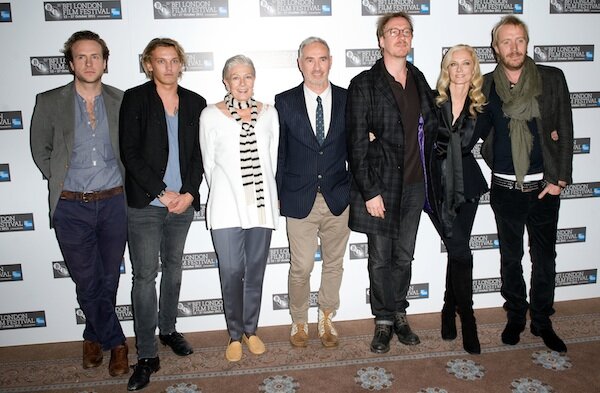 Anonymous: a film is so ridiculous that it would be hard to take anything around it seriously.
Despite this, the Stratford crowd have gone crazy in advance of Roland Emmerich's Shakespeare-couldn't-actually-write drama, covering up the statue of old Bill and crossing out the Bard's name on pubs.
But unbeknownst to them, at the 55th BFI London Film Festival, there were far more shocking secrets being unearthed in screen 8 of the Vue West End.
Here are six scandalous rumours revealed at the Anonymous press conference:
Read more...
| | | |
| --- | --- | --- |
| 5 Dangerous Notions We Discovered at the A Dangerous Method Press Conference | | |
Written by Selina Pearson
Tuesday, 25 October 2011 08:34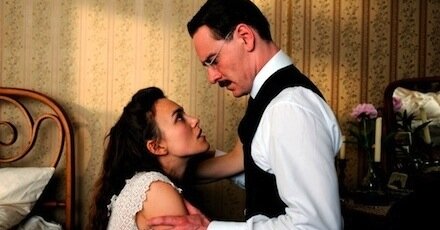 Michael Fassbender spanking Keira Knightley? It doesn't get more dangerous than that. But put Viggo Mortensen into the mix and you've got one risky (and, indeed, risqué) threesome. It goes without saying that it takes a truly crazy person to make a film about all of them.
Enter David Cronenberg, the madman who gave us The Fly and eXistenZ, as well as Eastern Promises and A History of Violence, a.k.a. them two films in which Viggo Mortensen takes his clothes off.
But how did it feel to take another man's clothes off instead? And where does Vincent Cassell fit in? And what on earth does the writer of the original play, Christopher Hampton, think of it all?
We hung upside down on the ceiling of the Odeon West End holding a dictaphone above a pool of sharks to bring you the life-threatening answers. Here are five dangerous notions we discovered at the A Dangerous Method LFF press conference:
Read more...
| | | |
| --- | --- | --- |
| 5 Things We Learned at The Descendants LFF Press Conference | | |
Written by Ivan Radford
Friday, 21 October 2011 13:24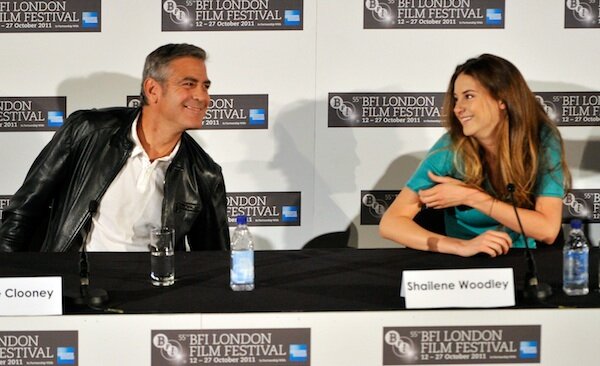 After The Ides of March UK premiere on Wednesday, Alexander Payne's Hawaii-based film about a father and a husband was bound to invite yet more questions about George Clooney's desperate need to find a nice girl, settle down and become a dad.
But other issues were raised, thankfully, and the Shallene Woodley, Sideways director Alexander Payne and Clooney discussed a range of topics, from Batman and the film's tropical location to the importance of reading scripts.
Here are five things we learned from The Descendants press conference:
Read more...
<< Start < Prev 1 2 3 4 5 6 7

8

9 10 Next > End >>


Page 8 of 18