Interviews
| | | |
| --- | --- | --- |
| Sundance London Interview: Steve Hooper Q&A (Blood Brother) | | |
Written by Ivan Radford
Sunday, 28 April 2013 22:04

Well, Sundance London has finished and after another run of sold out screenings, it's nice to see audiences connecting with indie film - despite the expensive ticket prices.
But one film that will really stick with me is Blood Brother. Steve Hooper's documentary about his friend, Rocky, who moved to India to help at an orphanage for kids with HIV, raised a lot of questions - from the ethics of making the film to the children themselves.
So, in case you've also seen the film and have a few niggling questions yourself, here's what Steve had to say in a fascinating Q&A after the screening.
Read more...
| | | |
| --- | --- | --- |
| Sundance London Interview: Lynn Shelton Q+A (Touchy Feely) | | |
Written by Ivan Radford
Sunday, 28 April 2013 08:37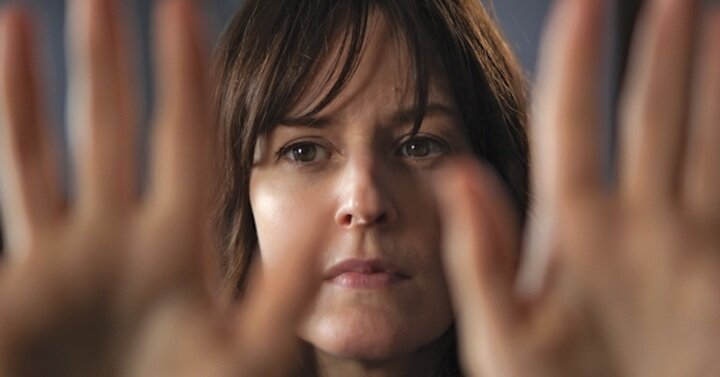 Ever since Your Sister's Sister, I've been a Lynn Shelton fan. A director who coaxed natural performances from all of her actors, she's great at creating moments, or conversations, or characters, that are instantly believable.
She drops the ball a bit on Touchy Feely, a larger ensemble piece than her previous films, but made some interesting comments in a Q+A after it premiered in the UK at Sundance London.
Here's what she had to say on Touchy Feely, improvisation and directing an episode of Mad Men.
Read more...
| | | |
| --- | --- | --- |
| Argentine Film Festival Interview: Dario Nardi (Sadourni's Butterflies) | | |
Written by Ivan Radford
Sunday, 21 April 2013 17:01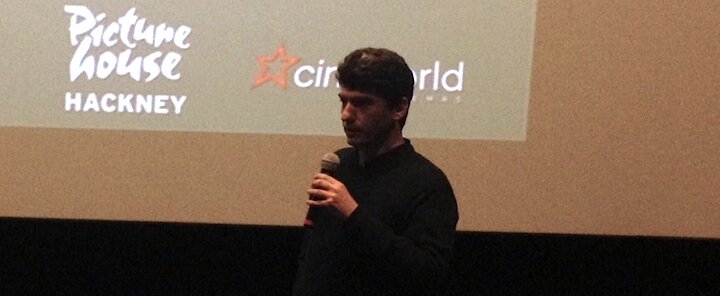 Dario Nardi's debut feature Sadourni's Butterflies is the closing film of the second Argentine Film Festival London. The tale of an ex-con dwarf joining the fetish film industry in order to go straight (literally), it's a bizarre, surreal film full of expressionist flourishes.
We tracked him down in the sexy Hackney Picturehouse, where he talked after a screening about his inspirations and choosing to shoot in black and white.
Read more...
| | | |
| --- | --- | --- |
| Exclusive: Interview with the star of Robot & Frank... Robot | | |
Written by Ivan Radford
Friday, 08 March 2013 15:50
Robot & Frank is out in UK cinemas today. It's a lovely, warm tale of a cute robot (Robot) and his owner, Frank (Frank Langella), an old man who learns to love about life thanks to his new friend uses his friend's robotic skills to commit a jewellery heist.
To celebrate the cute sci-fi's release, we tracked down the film's shiniest star (Robot) for an exclusive interview. Here is what he had to say to us about memories, working with Frank and, erm, cheeseburgers:
Read our full Robot & Frank review.
| | | |
| --- | --- | --- |
| Interview: Marius Holst (The King of Devil's Island) | | |
Written by Ivan Radford
Monday, 12 November 2012 15:59

(Photo via King of Devil's Island Facebook page)
The King of Devil's Island blew its way into cinemas in June, a cold, haunting story about a boys home on the island of Bastøy. But while its mix of hidden abuse, harsh conditions and violent revelations may appear familiar, Marius Holst's drama has something that sets it apart: it all actually happened.
Coupled with a commanding performance from Stellan Skarsgård as the prison's cruel-but-kind warden and a cast of unprofessional teens, it gives King of Devil's Island a nasty chill that you can't shake for a good couple of days.
With the film released on DVD last week, I spoke to director Marius Holst about shooting on a snowy island, working with untrained kids and uncovering a dark chapter in Norway's past.
Read more...
More Articles...
LFF Interview: 5 things I learned at the Rust and Bone premiere
<< Start < Prev 1 2

3

4 5 6 7 8 9 10 Next > End >>


Page 3 of 18