Interviews
| | | |
| --- | --- | --- |
| 5 Things We Learned from the LFF 360 Press Conference | | |
Written by Ivan Radford
Thursday, 13 October 2011 08:59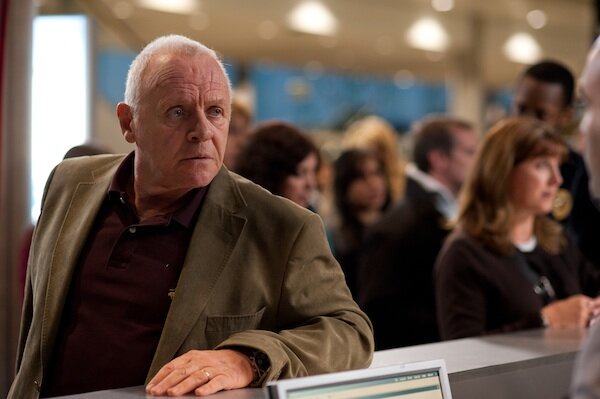 The London Film Festival opened last night with 360, Fernando Meirelles' globe-trotting tale of interconnected romances. Unfortunately, it's a little bit pants (read our 360 LFF review). 
But while this modern take on Schnitzler's play La Ronde lacks the sexual tension of syphilis-ridden Vienna or Contagion's risk of catching rabies off Gwyneth Paltrow, writer Peter Morgan is pleased with the script, and the cast enjoy the global scale of events - even if no-one else does. 
So why on earth did Meirelles and Morgan make 360 in the first place? And where did it all go wrong?
Here are five things we learned from the London Film Festival's 360 press conference:
Read more...
| | | |
| --- | --- | --- |
| Interview: Johnny Daukes (Acts of Godfrey) | | |
Written by Ivan Radford
Monday, 10 October 2011 07:47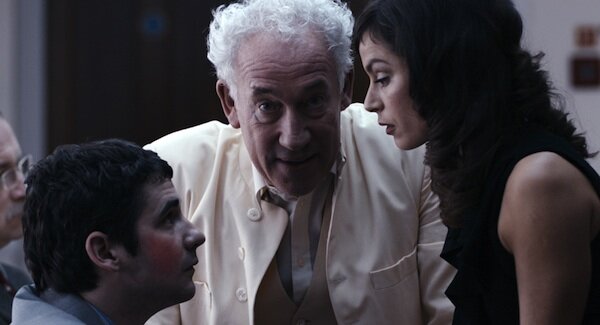 Acts of Godfrey is one of the most memorable films from this year's Raindance Film Festival. Maybe it's the fact that Simon Callow's in it. Maybe it's because it's written entirely in rhyming couplets. Or maybe it's because its director, Johnny Daukes, is just really talented.
Writing and directing the low-budget black comedy, Daukes got everyone talking in verse for 16 days, and then wrote the soundtrack to go with the film. When I phone him for a chat about his directorial debut, he's busy writing the press notes for the movie.
"It's like, you know when your nan's been round, and you finally get rid of her and then she turns up again?" says Daukes about re-reading the screenplay to pick out good quotes to go in the synopsis.
I comment that he obviously means that in a good way. Doesn't he? "Erm, not entirely!"
We go on to chat about Acts of Godfrey and what he's got planned next. Here's what he had to say about filming in a working hotel, chance and fate, and chucking buckets of water over a naked man in a car park.
Read more...
| | | |
| --- | --- | --- |
| Interview: Roger Allers and Bob Minkoff (The Lion King 3D) | | |
Written by Ivan Radford
Friday, 07 October 2011 06:55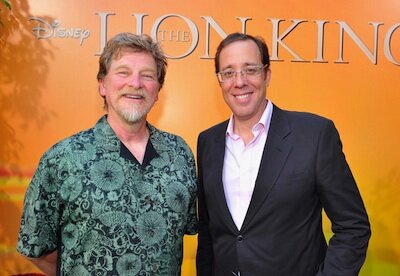 There's nowt like getting up at 10 in the morning to go to a roundtable interview with the directors of the greatest Disney movie ever made. That's 10am US Pacific Time, by the way. So yes, I made a special effort and got out of bed at 6pm to make a long journey all the way to the interview. That's a virtual interview, by the way.
After getting up before 6pm, walking across the room to the computer and shouting a few things in South African in the Rafiki style, I was ready to go. All that because The Lion King is out in cinemas again today? I wouldn't have made all that effort for something stupid like Cars, you know.
So anyway, here's what Roger Allers and Bob Minkoff had to say (or type, whatever) about Hamlet, Elton John and post-converting the Disney classic into three dimension as we threw virtual questions at them through the circle of WiFi (ahem).
Read more...
| | | |
| --- | --- | --- |
| Raindance Interview: Dana Lustig (A Thousand Kisses Deep) | | |
Written by Ivan Radford
Friday, 30 September 2011 07:52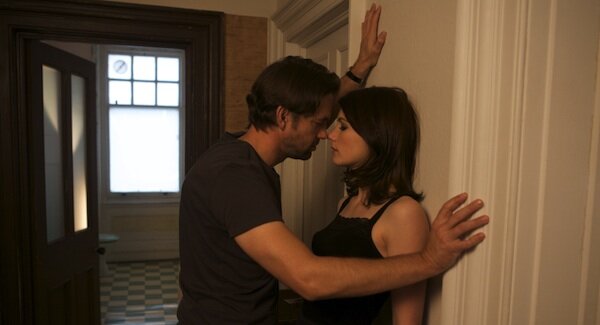 Standing near the entrance of the lovely Apollo Cinema West End, people keep pushing past to get to the world premiere of A Thousand Kisses Deep. But as the foyer fills up, I'm busy talking about jazz and time travel - as you do, if you're chatting to Dana Lustig, director of tonight's intriguing romantic drama.
The interview was equally interesting, even if it was conducted amid a gaggle of visitors walking between us right near the top of a stairwell. And, to make matters more chaotic, old friends kept popping up to say hello. (Her friends, I should add - I'm not that popular.)
But Dana stayed to chat, sharing her passion for London, music and Dougray Scott. And then Dougray himself arrived and hijacked the whole thing. As you do, if you're Dougray Scott.
Here's what happened:
Read more...
| | | |
| --- | --- | --- |
| Interview: Paddy Considine (Tyrannosaur) | | |
Written by Ivan Radford
Tuesday, 27 September 2011 11:04
Sitting down in the Arts Picturehouse, Cambridge, Paddy Considine is an interesting figure to behold. His tattooed arms and slicked back hair are almost intimidating, especially when he vents about the frustrations of acting on films with "the biggest assholes out there", and the ferocity with which he talks about his directorial debut, Tyrannosaur.
You almost wonder how much he's got in common with Joseph (Peter Mullan), the angry, misunderstood man at the heart of Tyrannosaur's monstrous story. Then you see him smile before he sits down and those thoughts disappear instantly.
"Let's just get a kebab and stroll around the town!" he laughs, debating with his people what to do during the UK premiere of his film.
The intensity he gives off isn't anger; it's a passion for what he's created. And given the emotional beast he's produced, you can't really blame him.
The film follows Joseph and his relationship with Hannah (Olivia Colman), a kind-hearted charity shop worker who is ritually beaten by her husband. They first met in a short film, Dog Altogether, which won Paddy a BAFTA four years ago. So where did the characters come from initially? 
Read more...
Start Prev 1 2 3 4 5 6 7 8 9

10

Next > End >>


Page 10 of 18