Interviews
| | | |
| --- | --- | --- |
| Raindance Interview: Paul Schoolman / Derek Jacobi (StringCaesar) | | |
Written by Ivan Radford
Saturday, 06 October 2012 12:02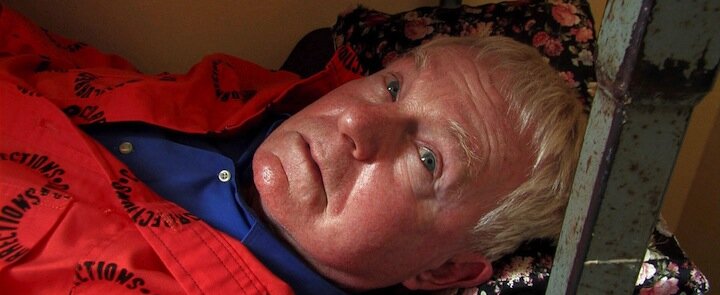 "I know you're meant to work to target audiences, but I've never done what you're supposed to do. I don't think I'm capable of it…"
That's director Paul Schoolman explaining the ambitious, unique and really quite striking StringCaesar. Shot in Cardiff, Canada and South Africa's prisons, it's a film showing Julius Caesar's rise to power, spilling blood and slitting throats – all behind bars.
Starring Derek Jacobi alongside hundreds of inmates, StringCaesar had its UK premiere at the Raindance Film Festival this week. I interviewed Sir Derek after the film. It went something like this:
Thank you.
[Derek smiles]
That happened while he held open the door for me in the toilet.
My brief encounter with Sir Derek over, I then spoke to Schoolman about the production. He explained how many years he'd been working on the film – since 1984. Or, as he accurately put it, "before you were born". Stopping every few minutes to talk to a friend, colleague or granddaughter, he cuts an enthusiastic figure, satisfied that his project is now complete.
Read more...
| | | |
| --- | --- | --- |
| Raindance Interview: Rob Savage (Strings) | | |
Written by Ivan Radford
Friday, 05 October 2012 22:07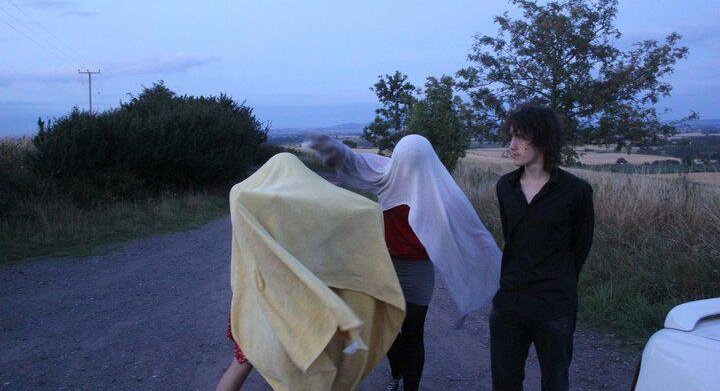 As the Raindance Film Festival reaches its final weekend, you begin to realise which films are your favourites - and one of the ones that has certainly stuck with me is Strings, an ultra-low-budget tale of teenagers, romance and alienation directed by freakishly talented young person Rob Savage.
An erstwhile colleague from fellow film blog Cine-Vue, I caught up with him after two successful screenings at London's Apollo West End, one of which sold out completely, and tried to steal his evil secrets to success. Here's what I managed to squeeze from his brain.
Read more...
| | | |
| --- | --- | --- |
| Raindance Interview: How Do You Write a Joe Schermann Song? (Gary King, Christina Rose, Ken Lampl) | | |
Written by Ivan Radford
Monday, 01 October 2012 06:15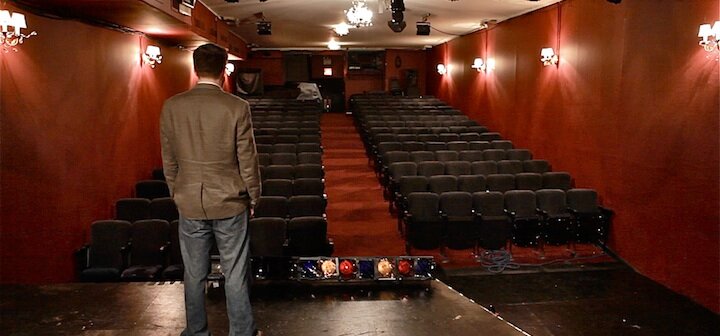 "Excuse me, are you Joe Schermann's mother? Your son is ridiculously talented. He's awesome."
That was me in the foyer of the Apollo West End cinema on Friday. One month ago, I'd never even heard of Joe Schermann. Now, not only had I seen a movie about him, I'd met his mum.
But even that brief encounter was to be surpassed by my interview with director Gary King, actress/producer Christina Rose and composer Ken Lampl. From money and muses to wooing women, it was almost as much as the film itself (a fantastic, witty musical about a song-writer torn between his girlfriend, Evey, and his new muse, Summer).
Here's what happened. (Head this way to read our How Do You Write a Joe Schermann Song? review.)
Read more...
| | | |
| --- | --- | --- |
| Q+A: Samsara (Ron Fricke, Mark Magidson) | | |
Written by Ivan Radford
Thursday, 30 August 2012 11:24

Samsara is out in UK cinemas this weekend - and it's one heck of a unique cinematic experience. No words, no story, not even a fixed location, it's classed as a documentary but is far closer to a guided meditation. Or, if that sounds too intimidating, the greatest screensaver you'll ever see in your life.
I had my retinas blasted by Samsara's stunning time lapse imagery a couple of weeks ago at its London premiere. Attended by director Ron Fricke and stalwart colleague/editor Mark Magidson, who worked together on the similar-themed Baraka, they stayed behind to try and answer questions from a room full of dazed onlookers. From the film's content (dancers, cities, food factories) to its music, here are a few of the best questions and answers...
Read more...
| | | |
| --- | --- | --- |
| Interview: Rebecca Thomas (Electrick Children) | | |
Written by Ivan Radford
Tuesday, 10 July 2012 08:24
What was the first song you ever listened to? Did it make you pregnant? That's what happens to young Mormon girl Rachel (Julia Garner) in Electrick Children. Her family in shock, she runs away from the fundamentalist Utah commune and into Las Vegas, followed by her brother, Mr. Wills (Liam Aiken), to find the father of her magical foetus. There she meets teenage loser Clyde (Rory Culkin).
Fused with an honest love of music and faith, it's a beautiful piece of magic realism from debut director Rebecca Thomas.
How much of it is based on her own childhood as a Mormon? Does music really have the ability to knock you up? And what does all of this have to do with Billy Zane? The talented and lovely Becca sits down and tells me about mermaids, Mormons and the powerful playlist she has hidden away on her iPod…
Read more...
<< Start < Prev 1 2 3 4 5

6

7 8 9 10 Next > End >>


Page 6 of 18