Interviews
| | | |
| --- | --- | --- |
| 5 things I learned at the A Liar's Autobiography press conference | | |
Written by Ivan Radford
Friday, 19 October 2012 15:10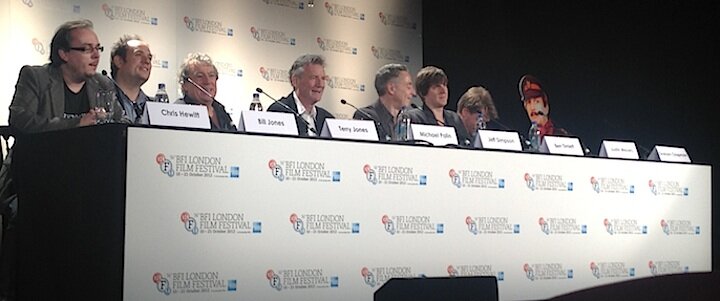 The last time I saw Graham Chapman is when he was being swept up off the stage by John Cleese in Live at Aspen. So it was an odd experience to see Graham Chapman outside of his urn, in person, at the London Film Festival.
A hologram? The latest in 3D technology? Oh no, explained the director of A Liar's Autobiography (the animated version of Chapman's bonkers memoirs). It's far more advanced than that – something I discovered for myself later when I held open the door for Graham Chapman as someone carried his cardboard cut-out from the room.
Non-cardboard Monty Pythons were there too, though; namely, Michael Palin and Terry Jones. Along with Terry's filmmaking son, Bill, and his co-director Jeff Simpson, they spoke at length about Graham, The Pythons and the film itself.
Here are five things I learned at the A Liar's Autobiography press conference:
Read more...
| | | |
| --- | --- | --- |
| London Film Festival Interview: Caesar Must Die - Vittorio Taviani (Q&A) | | |
Written by Ivan Radford
Friday, 19 October 2012 11:45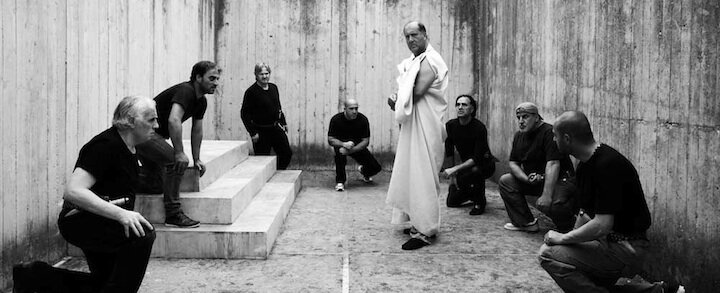 Filmmaking in prison. It sounds like something Alan Partridge would suggest, but it's an initiative that has seen Caesar Must Die pick up major awards at film festivals around the world - and more importantly, change the lives of those involved.
A docu-drama about inmates in Rebbibia maximum security prison rehearsing a production of Shakespeare's Julius Caesar, Vittorio and Paulo Taviani's movie raises questions about the boundary between reality and art, between prisoners and the public, between characters and humans. Vittorio attempted to address some of those in a Q&A after the film.
Here are five things I learned from Caesar Must Die's mass interview:
Read more...
| | | |
| --- | --- | --- |
| Interview: 5 things I learned from Ginger and Rosa's premiere | | |
Written by Ivan Radford
Thursday, 18 October 2012 06:34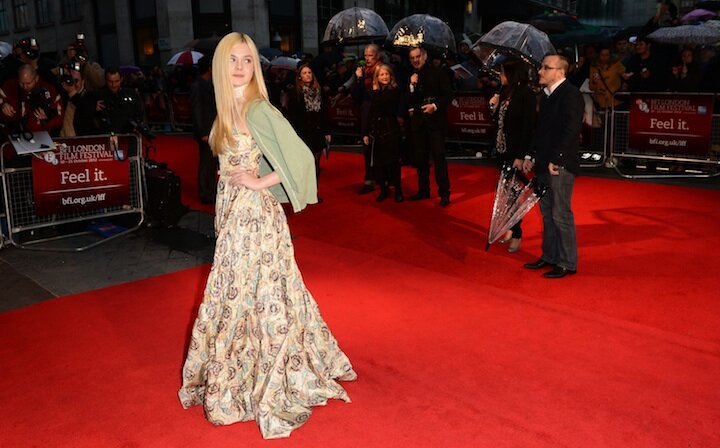 "When we were kids, during the war, the world was full of fear. It could have ended any second. Everything was uncertain." "What's the difference?"
That's Ginger, 16 years of age, nailing the terror of existence as a teenager during the Cuban Missile Crisis. The scary part now? She's played by Elle Fanning, who's only 14. How on earth are Ginger and Rosa's young lead stars so ridiculously talented? What's it like for writer-director Sally Potter to put her own formative experiences on the screen? And why would any man in any movie choose to leave Christina Hendricks?
The answer: Alice Englert. But what else did I find out as I hung around the Ginger and Rosa premiere at the London Film Festival, shouting random questions at passers by? Here are five things I learned from Ginger and Rosa's premiere.
Read more...
| | | |
| --- | --- | --- |
| London Film Festival: 5 things I learned from the Frankenweenie press conference | | |
Written by Ivan Radford
Friday, 12 October 2012 06:39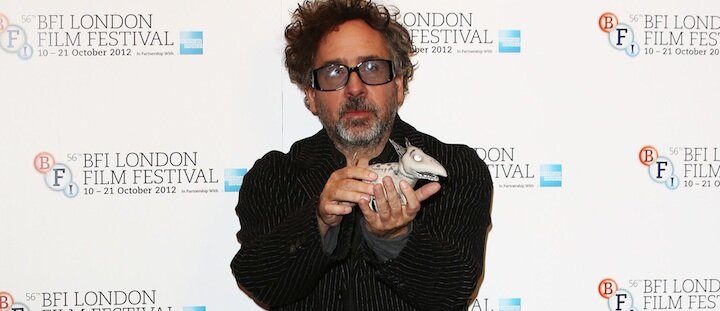 There's no two ways about it. Press conferences can be a bit dull if people aren't in the right mood – the same old questions get asked, the same old answers are recited and no one comes out surprised.
But I was hoping for something interesting from Frankenweenie, Tim Burton's lovely little stop-motion flick. Partly because the film is such an unusual choice to open the London Film Festival, partly because Catherine O'Hara (aka. Mrs McCallister from Home Alone) would be there, and partly because Tim Burton is, well, weird. Thankfully, I wasn't disappointed.
Here are five things I learned from the Frankeweenie press conference:
Read more...
| | | |
| --- | --- | --- |
| Raindance Interview: Johnny Daukes (Wonder) | | |
Written by Ivan Radford
Monday, 08 October 2012 12:44

Interviews with directors and actors can often be 15-minute, in-and-out, strictly controlled things. You get your slot, you're chivvied along, you're shipped out for the next set of identical questions.
So it's always great when you have an interview that turns into a long, rambling conversation. I've had a lot of those recently – both over the phone (21 Jump Street) and in person (How Do You Write a Joe Schermann Song?) – but the latest was a chat with Johnny Daukes, the director and Elliott Smith-esque songwriter behind Wonder, a short which screened at the Raindance Film Festival last week.
The film, which is 26 minutes long, accompanies a short EP, which is out today in iTunes. Both are excellent, so I jumped at the chance to talk to him. Partly because he has a lovely voice (he is, I discovered, the voice of Nutri-Grain Breakfast Bars) and because we had a fun chinwag last year, when Acts of Godfrey premiered at Raindance.
The result? Another sprawling chat that covered everything from The Beatles and the critical response to Acts of Godfrey to Monsters vs Aliens, Special K and his new film with Tom Wilkinson.
Read more...
<< Start < Prev 1 2 3 4

5

6 7 8 9 10 Next > End >>


Page 5 of 18