| | | |
| --- | --- | --- |
| Vive Les New Year's Honours! | | |
Written by Ivan Radford
Saturday, 01 January 2011 10:52
It's the New Year, so it's time for the New Year's Honours list. Yes, well done Annie Lennox and all that, but some great awards have been dished out for film fans. Not just Andrea Arnold getting an OBE after directing the awesome "Michael Fassbender gets jiggy with an Essex girl" Fish Tank, or even that Sandy Powell - costume designer extraordinaire - picked up an OBE too. No, the best news is that David Suchet has been awarded a CBE.

He starred in The Bank Job, Flushed Away, and (most recently) The Voyage of the Dawn Treader, but Mr Suchet is best known and widely acclaimed for his excellent work in Wing Commander. But it also turns out that he goes by another name in some households. And that name is Hercule Poirot. Or to give him his full title: Hecule Poirot - CBE, bitch.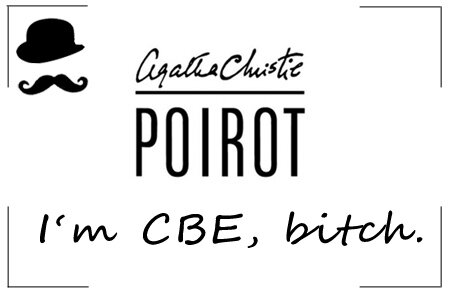 Vive les New Year's Honours. And yes, David Suchet's Murder on the Orient Express was actually better than Sidney Lumet's version. C'est scandaleux, non?
Tags:
andrea arnold
annie lennox
cbe
david suchet
hercule poirot
mbe
obe
sandy powell
sheila hancock