| | | |
| --- | --- | --- |
| Poster of the Week: The Imposter (plus trailer) | | |
Written by Ivan Radford
Wednesday, 01 August 2012 07:05
Just when you think you're going to have a hard time picking your favourite new movie poster, up pops Bart Layton's The Imposter poster - ImPOSTER, if you will.
It's a freakishly brilliant bit of artwork, that gives a glimpse of French fraudster Frederic Bourdin's transformation from 23 year old male to 16 year old American teen. The fact that his family fall for it is almost as chilling as Bourdin's blank, determined expression. You get to see a lot of that in the documentary - which, by the way, is absolutely fantastic.
In fact, it's so good that you can read on to see the trailer too. The Imposter is out in UK cinemas on Friday 24th August.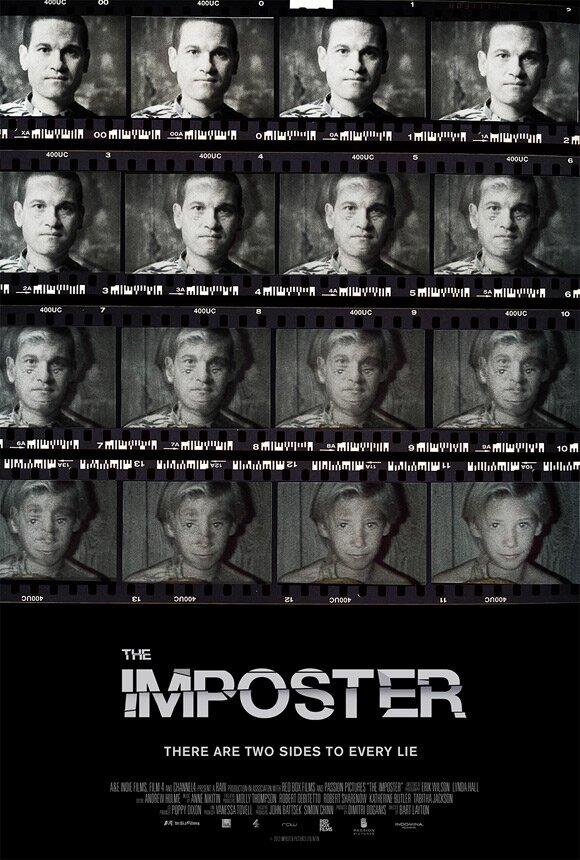 (via FirstShowing) 
The Imposter trailer
Tags:
bart layton
frederic bourdin
poster of the week
the imposter