| | | |
| --- | --- | --- |
| 15 films to see at the 2013 Glasgow Film Festival | | |
Written by Ivan Radford
Friday, 15 February 2013 07:00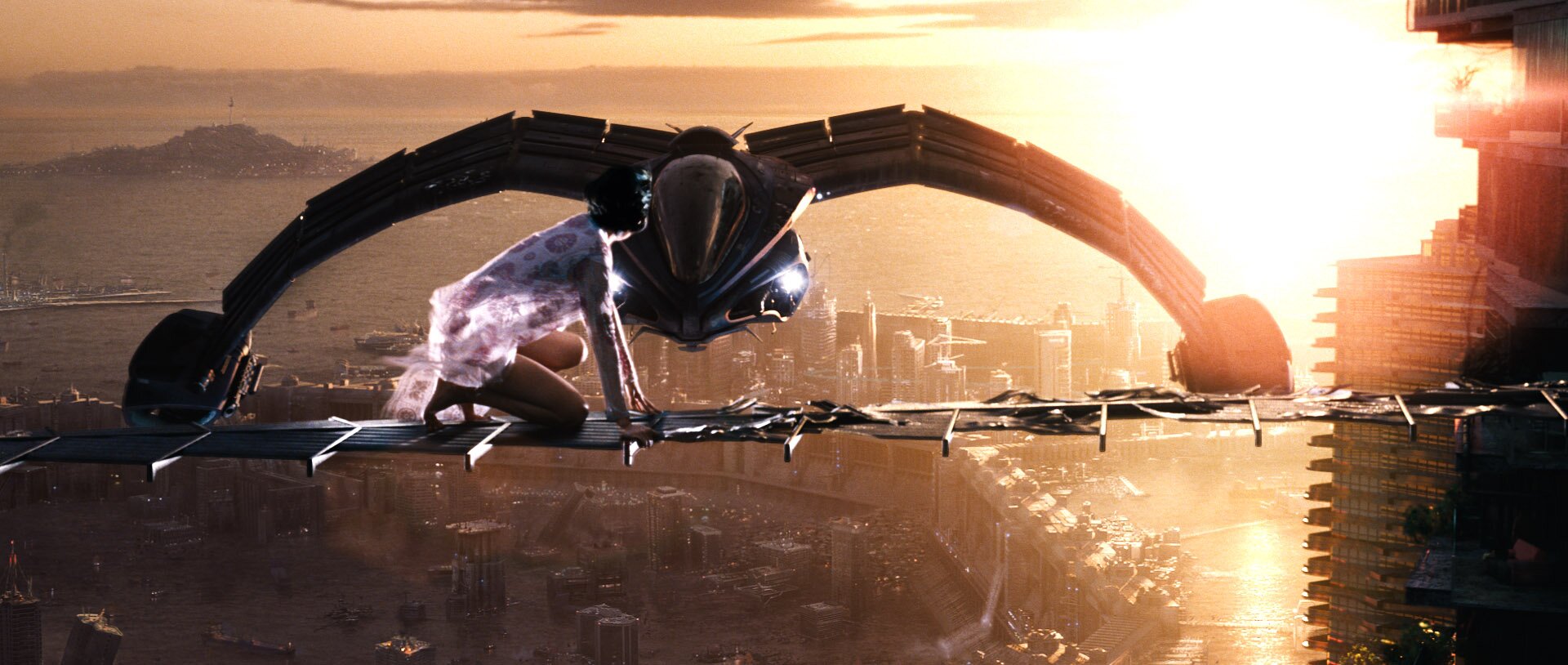 The Glasgow Film Festival kicks off proper today after last night's opening gala of Populaire - and if you haven't seen the line-up, allow me to get you back up to speed: it's superb. Everything from The Wachowskis and Spanish silents to Ryan Gosling, upcoming Scottish talent and documentaries about the M5. All in Glasgow. Between now and the Oscars.
Already in Scotland and not sure what to see? Debating heading up North for a long weekend? We'll be attempting to keep up with some of the movies on show (or at least pointing you in the direction of other people's reviews) and recommending what to watch and what to avoid.
To get you started, here are 15 films to see at the Glasgow Film Festival.
Populaire
This delightful, charming rom-com will turn you into a giant big ball of warm fuzzy affection with its tale of secretaries and speed-typing competitions. A film about typewriters that melts your heart? This is something special indeed. 
Read our review
Showing: Friday 15th
Strings
Made by Rob Savage at the tender age of 18, this freakishly young director's debut is an agonisingly realistic portrayal of the awkwardness of adolescence.
Showing: Fri 16th, Sat 17th
Shell
Scott Graham's excellent film is about a girl raised in a petrol station in the middle of Scotland by her father.  Lonely, quiet and absorbing.
Showing:  Thur 21st, Sun 24th
Stoker
Park Chan-wook's first English language film? With Nicole Kidman and Matthew Goode? Sign me up now.
Showing: Sat 16th, Sun 17th
Caesar Must Die
Shakespeare behind bars? This Italian docu-drama, which follows a group of inmates as they prepare for a performance of Julius Caesar, is sublime, provocative filmmaking.
Showing: Fri 15th, Sat 16th
Blood
This drama about a police family, starring Paul Bettany and Mark Strong, doesn't appear to have UK distribution yet. From what I've heard, it deserves it - and if enough people see it at Glasgow, the odds on getting a theatrical release are way higher. Besides, Paul Bettany. Nuff said.
Cloud Atlas
Bonkers. Ambitious. Funny. Scary. Shocking. Sad. Provocative. Cool. Cloud Atlas is all these things, stitched together with stunning visuals, a versatile cast and some of the craziest Hugh Grant make-up you've ever seen.
Showing: Sun 17th
Wadjda
This is really something special. The first film to be shot in Saudi Arabia - and made by a woman - the very fact that Haifaa Al-Mansour's Wadjda exists is inspiring. That it's fantastic to boot makes it a pure joy.
Showing: Mon 18th
Sleep Tight
Luis Tosar takes the title of World's Creepiest Janitor in Jaume Balagueró's incredibly unsettling thriller, which manages to be sad, funny and nail-bitingly tense all the way through. Classy stuff, with a cool line in moral ambiguity.
Read our review
Showing: Mon 18th
Much Ado About Nothing
Glasgow Film Festival shows equally sharp taste with its choice of closing film: Joss Whedon's secretive adaptation of Shakespeare's comedy. A must-see for fans of Buffy and the Bard alike.
Showing: Sun 24th
The Thieves
South Korea meets Ocean's Eleven in Choi Dong-Hoon's stylish thriller. It's a combination that has blown away home audiences, becoming the second highest grossing film in Korean history. One to watch.
Showing: Wed 20th
Welcome to the Punch
I can't say much about this film at the moment, but let me put it like this: James McAvoy. Mark Strong. Guns. London. Michael Mann. Eran Creevy'saction flick is absolutely [EMBARGOED].
Showing: Sun 24th
The Place Beyond the Pines
The thought of Blue Valentine's Ryan Gosling and Derek Cianfrance reuniting is more thrilling than a night inside a robot's vagina. Add Bradley Cooper and Rose Byrne into the mix and this drama looks positively gorgeous.
Showing: Sat 23th
Blancanieves
Forget Snow White and the Huntsman and Mirror, Mirror: Pablo Berger's take on the old fairy tale, complete with bullfighting, wheelchairs and flamenco, is adorable, lush stuff. The fact that it's a silent movie is a bonus.
Read our review
Showing: Sun 24th
Compliance
Believable, shocking, incredibly gripping. This tale of manipulation, control and obedience is the worst thing you've seen in a fast food restaurant since a McDonald's burger.


Read our review

Showing: Sun 17th

 

Other films to look out for: The Road: A Story of Life and Death, Love Is All You Need, Arbitrage, White Elephant, Lore, Citadel, Mama, A Hijacking, Indie Game: The Movie.

 

For more on the Glasgow Film Festival, see the official website.

 

Tags: