| | | |
| --- | --- | --- |
| Why The Razzies are the best awards ever | | |
Written by Ivan Radford
Tuesday, 26 February 2013 06:07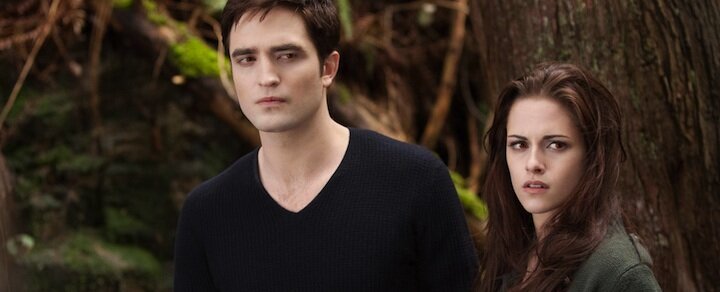 Every year, while Hollywood celebrates itself in the giant industry machine that is the Oscars, The Razzies reward the worst films released over the previous 12 months. This year, as The Twilight Saga once again dominated the list of winners, taking home seven awards (Worst Actress, Supporting Actor, Couple, Director, Ensemble and Remake/Rip-Off/Sequel), The Golden Raspberries found themselves under fire for being boring, predictable and more about jumping bandwagons than anything else.
But that's a sad misunderstanding of a vital institution. Here are three reasons why The Razzies are the best awards ever:


1. It's a chance to hate stuff
There's not enough hatred on the internet these days. People are so busy posting cute pictures of cats and adorable letters from customer service departments to children that they've forgotten one of the main functions for the internet: to hate things. From the UK media gleefully tearing into Danny Dyer's Run for Your Wife to the internet making fun of Kristen Stewart - who clearly only has one talent, being stroppy -  it's important to mock films, and be as snarky as possible while you do it. What's the alternative? A place where we recognise talent and say nice things? Where we share a collective love of cinema with tongues in cheek? Please, The Razzies have evolved beyond that.


2. It stops us having to think
Thinking sucks. Do you know how hard it is to think? Some would argue that The Razzies are lazy and now only pick the easy targets – like The Twilight Saga – to single out and lampoon mercilessly like an unimaginative playground bully. "But the last Twilight film was a lot of fun," they say. "The whole franchise is actually quite good. Except for New Moon. That was rubbish. But what about Battleship, The Oogieloves in The Big Balloon Adventure or Alex Cross, or a thousand other films released last year that were worse than Breaking Dawn - Part 2?"
Luckily, The Razzies are smart enough to realise we don't actually want to watch movies. It's much easier if someone comes along and tells us what to hate – especially if it's something that teenage girls like and generates lots of publicity-friendly headlines. Then we can spend less time thinking and more time laughing along with everyone else.


3. Twilight sucks
LOL. Twilight.
It started out as a send-up of Hollywood's own self-aggrandisement, but if only more people were willing to embrace the new-found approach of The Golden Raspberries. Then we could all sit around and start enjoying cinema for what it is: an opportunity to bash Twilight.