| | | |
| --- | --- | --- |
| Spooky ghost stories read by scary actors (including Michael Fassbender's Dracula) | | |
Written by Ivan Radford
Wednesday, 31 October 2012 07:41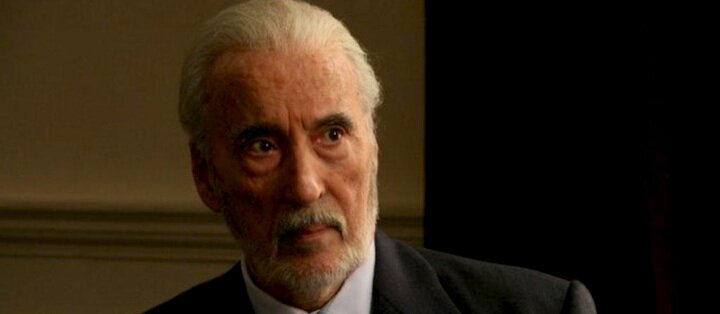 It's Halloween - an odd time of year that sees people dressing up in shabby clothes, drinking, and asking other people for food. But while people play hobo for the night, I treat the macabre occasion the same way I treat the rest of life: as an excuse to watch more films.
But everyone already knows that The Exorcist and The Shining are probably the two scariest films ever made, so who needs to read yet another list of the "top horror films of all time"? Instead, I like to play Scream: The Video Game or something equally gruesome.
But if point-and-click MS-DOS games based on Wes Craven films aren't your thing, here's something a little more old-school: some actors doing what they do best when they're out of work in the winter season: reading terrifying ghost stories.
Inevitably, most of these are by Edgar Allan Poe, but there's a special treat in there for vampire fans: Dracula read by Michael Fassbender.
Christopher Lee reads The Raven
Things don't get much spookier than Dracula himself reading Poe's greatest work.
Vincent Price reads The Tell-Tale Heart
The Hammer Horror legend picks another of Poe's spooky stories.
Robert Powell reads Oh, Whistle and I'll Come to You
M. R. James is the author of choice for those after classic chills. Who knew Robert Powell had it in him?
Christopher Walken reads The Raven
Quoth the Raven, NEEDS MORE COWBELL.
Werner Herzog reads Mike Mulligan and His Steam Shovel
"Mike Mulligan is almost certainly dead. A once proud man, he spends his days in darkness surrounded by his guilt and Marianne's twisted, deformed remains..." I've never read this classic kids' book, but the director's supposed reading of it creeps me the heck out - even more than Herzog reading Curious George.
Daniel Radcliffe reads The Woman in Black
Enjoyed Hammer's The Woman in Black as much as we did? Read our interview with James Watkins.
Michael Fassbender reads Dracula (Bram Stoker)
Dracula Part 1 by vdwebber
This was the BBC's Halloween radio programme for last year - and it's cracking stuff, not least because Michael Fassbender's Dracula does some proper Fassbending. If you thought his accent in X-Men: First Class was out there, wait till you here his Count. It's amazing. Thanks to VBWebber on Soundcloud for recording the broadcast and sticking all four parts up on t'internet.
Tags: