| | | |
| --- | --- | --- |
| 12 Rounds | | |
Written by Ivan Radford
Wednesday, 27 May 2009 12:58
Director: Renny Harlin
Cast: Michael Cena, Aidan Gillen, Ashley Scott 
Certificate: 12A
Trailer 
Poor old Danny Fisher (Cena). Not only has his wife been kidnapped by an escaped convict, but he's got to complete 12 Herculean tasks to get her back alive. If only he wasn't such a nice, honest guy. If only he hadn't chased down Miles Jackson (Gillen), inadvertently leading to the death of Miles' girlfriend. If only Miles wasn't so crazy and hellbent on revenge. If only Molly (Scott) was home safely, wrapped in Danny's butch arms. That's a lot of of 'if's for one man's head. Which would explain why he constantly looks confused, like a dazed rabbit in the headlights of a minibus filled with war veterans.
Add a comment
Read more...
| | | |
| --- | --- | --- |
| Drag Me to Hell | | |
Written by Ivan Radford
Wednesday, 27 May 2009 12:20
Director: Sam Raimi
Cast: Alison Lohman, Justin Long, Lorna Raver
Certificate: 15
Trailer 

What with all the web-slinging, people sometimes forget just who Sam Raimi is - or was. He directed, of course, the Evil Dead (and, indeed, Evil Dead II), genre-shaking low-budget messy movies, with a unique taste for humorous horror. But as Spiderman 3 lolloped its way into cinemas, even the die hard Raimites couldn't help but wonder: had he forgotten too? This is Raimi's resounding answer: hell, no.
Add a comment
Read more...
| | | |
| --- | --- | --- |
| Cannes 2009: Awards | | |
Written by Ivan Radford
Sunday, 24 May 2009 22:48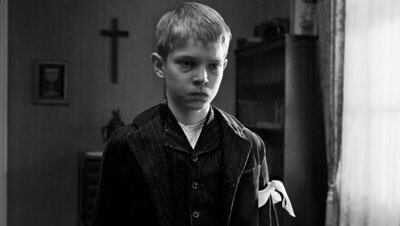 Well, it's over. The 62nd Cannes Film Festival has ended. Not that I'm in the least bit bitter. Were you there? No, neither was I - or any of the other writers. But we can still wallow together and look over the winners of Cannes' top awards, dreaming of croissants on the Croisette. The prestigious Palme D'Or went, unsurprisingly, to Michael Haneke for White Ribbon - a stark, monochrome tale of children in a German village in the lead-up to World War I.

I say unsurprisingly, because Tarantino didn't stand a chance (mixed reviews abound for his WWII epic, Inglourious Basterds), Lars von Trier's was a bit too controversial, and the jury this year was led by Isabelle Huppert, winner of Best Actress for Haneke's The Piano Teacher. But with muddled responses to many of the more anticipated movies, White Ribbon garnered positive nods all round, despite its harsh content. 

Upon winning, Haneke said: "I feel good. Naturally. The Palme d'Or is the best prize a filmmaker can win. I am very happy. There are always rumors at the Festival, and one must not take them seriously."
Add a comment
Read more...
| | | |
| --- | --- | --- |
| Tormented | | |
Written by Ivan Radford
Friday, 22 May 2009 11:30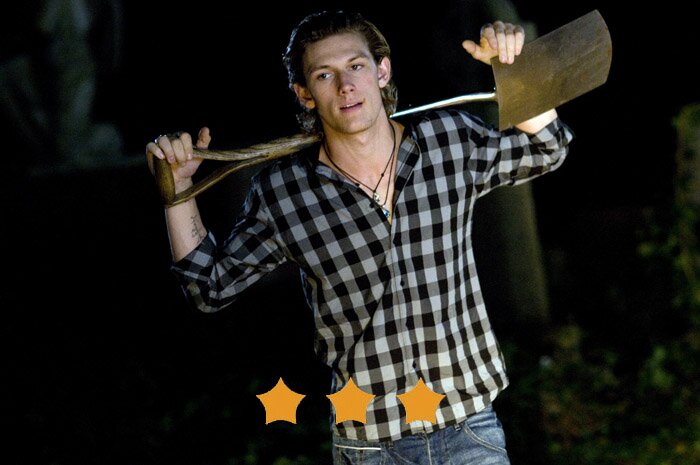 Director: Jon Wright
Cast: Alex Pettyfer, Tuppence Middleton, Calvin Dean, Dimitri Leonidas
Certificate: 15
As anyone who's ever slipped on the TV remote and switched to Skins by accident knows, it's quite common to then sit there wishing death upon its annoying cast. Well, Tormented does just that: bump off every last short-skirted, pimple-popping one of them. Well, the nasty ones anyway.
Add a comment
Last Updated on Friday, 22 May 2009 18:49
Read more...
| | | |
| --- | --- | --- |
| Night at the Museum 2 | | |
Written by Ivan Radford
Wednesday, 20 May 2009 12:21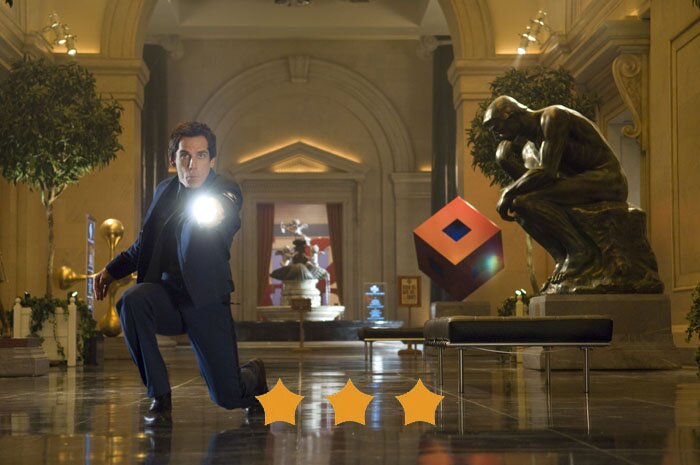 Director: Shawn Levy
Cast: Ben Stiller, Amy Adams, Hank Azaria, Owen Wilson, Robin Williams, Steve Coogan
Certificate: PG
Trailer

Does bigger mean better? Money-wise, maybe, but what if we're talking giant spiders with mandibles the size of a Vauxhall Zafira? Gigantic arachnids really aren't better. Unless you're an oversized wasp. The point is that Night at the Museum 2 is exactly that: bigger, but not better.
Add a comment
Last Updated on Friday, 22 May 2009 18:24
Read more...
| | | |
| --- | --- | --- |
| Brief Encounters: Ben Stiller | | |
Wednesday, 20 May 2009 06:18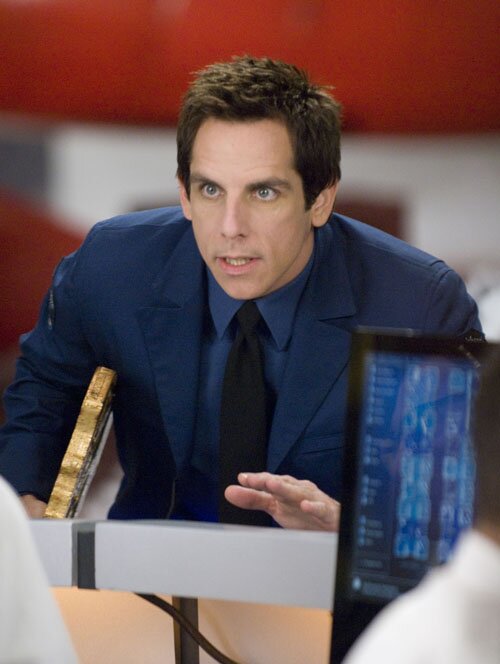 Ben Stiller returns to star in the sequel to the box office hit, Night at the Museum. Also directed by Shawn Levy, Night at the Museum 2 sees security guard Larry Daley caught up in a chaotic battle between his old friends from the Natural History Museum and evil pharaoh Kahmunrah - he's back from the dead, along with various other historical villains. Stiller chats about why he returned to the world of museums.

Why did you think a sequel was a good idea?

The original movie had a great vibe; people seemed to get a good feeling watching it. I knew right away that it was a movie I would want to see, especially if I were ten or twelve years old. It would be my dream movie. The idea of all the museum exhibits coming to life was just a cool idea.
So is this one entirely different and fresh?

A: It seems to me that this one is even more exciting with a better story and an actual antagonist; in the first movie, Larry was discovering things and having to react, but now, Larry knows what is going on and it's really more about him interacting in a different way with the things that come to life.
Add a comment
Read more...
| | | |
| --- | --- | --- |
| Fighting | | |
Written by Ivan Radford
Friday, 15 May 2009 22:31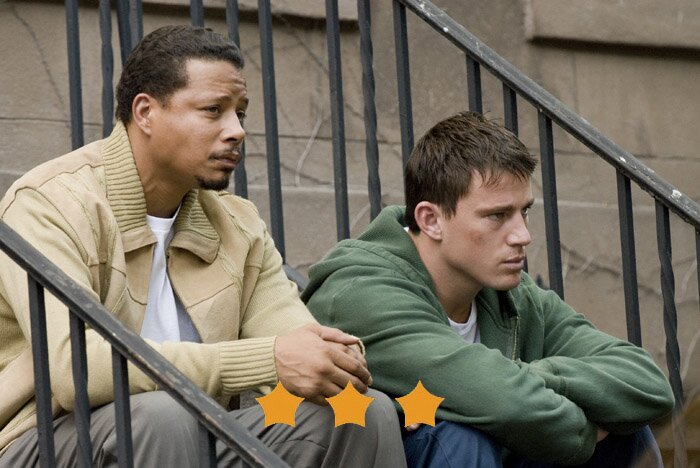 Director: Dito Montiel
Cast: Channing Tatum, Terrence Howard, Zulay Henao
Certificate: 15
White guy sells fake DVDs. Gets into street fighting. Starts to win. Faces off against big opponent. Has to throw the fight. It's pretty textbook stuff, this, but this is definitely above average, thanks to a clutch of quality performances.
Add a comment
Read more...
| | | |
| --- | --- | --- |
| Synecdoche New York | | |
Written by Ivan Radford
Friday, 15 May 2009 09:21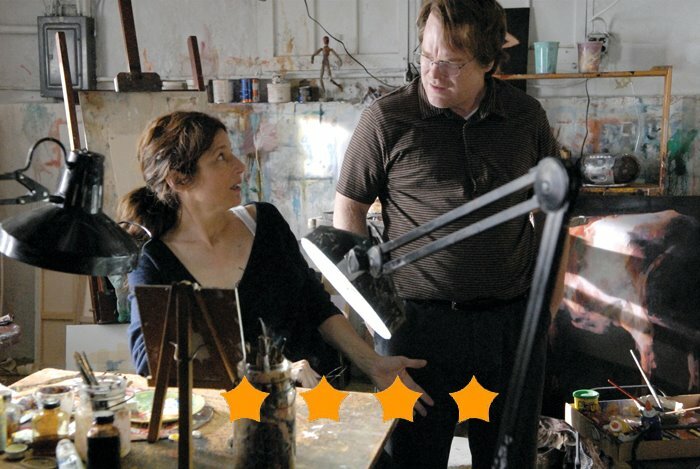 Director: Charlie Kaufman
Cast: Phillip Seymour Hoffman, Samantha Morton, Catherine Keener
Certficate: 15
Trailer

Charlie Kaufman is the most original writer in modern cinema. His latest, Synecdoche New York, is a typical blend of reality, surreality, meta-surreality and neuroticism. But after a string of unconventional literary masterpieces, Kaufman has come up with something so mind-boggling in its ambition that there's barely any point in trying to sum it up. But here goes...
Add a comment
Read more...
| | | |
| --- | --- | --- |
| Angels and Demons | | |
Written by Ivan Radford
Thursday, 14 May 2009 12:31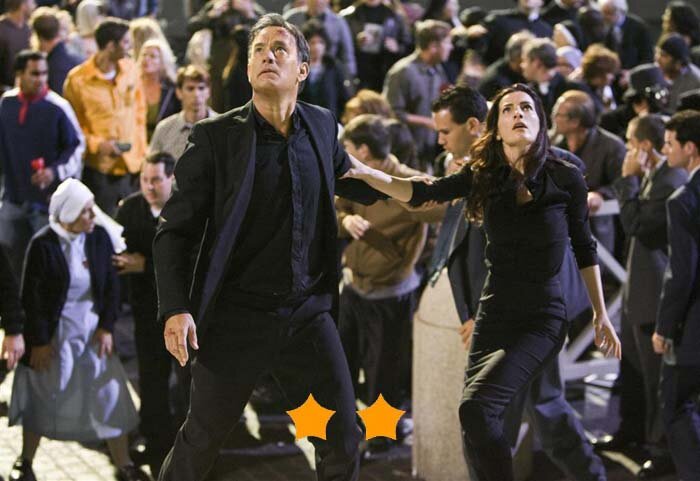 Director: Ron Howard
Cast: Tom Hanks, Ewan McGregor
Certificate: 12A
Trailers/Clips

It could have been a lot worse. Not as bad as The Da Vinci Code. Do these really sound like hallmarks of praise? For a Dan Brown adaptation, maybe they do. Robert Langdon (Hanks) is back, sporting shorter hair (phew) and speedoes (eeww), all set to decipher another series of improbable clues.
Add a comment
Read more...
| | | |
| --- | --- | --- |
| Star Trek | | |
Written by Ivan Radford
Friday, 08 May 2009 09:51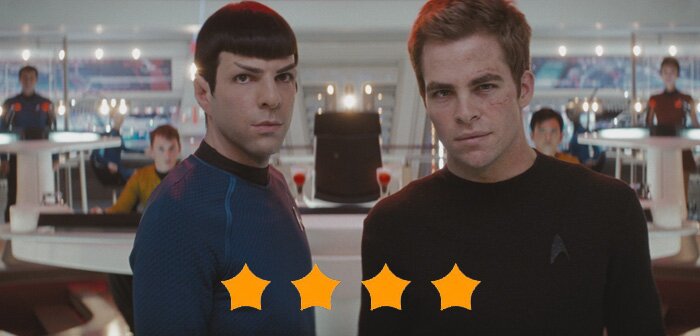 Director: J J Abrams
Cast: Chris Pine, Zachary Quinto, Karl Urban, Eric Bana, Simon Pegg, Zoe Saldana, Leonard Nimoy, Anton Yelchin, John Cho
Certificate: 12A
"Space: the final frontier, blah blah blah…" I am not a Trekkie. I was always more of a Star Wars fan – Star Trek, somehow, never appealed to me as much. But Abrams' reboot, a ballistic, blistering, belter of a movie, might have just converted me. Sassy, snappy, and slick to the last, it's everything a sci-fi film should be. Unlike Lucas' second trilogy – this is far more than a poxy prequel.
Add a comment
Read more...
| | | |
| --- | --- | --- |
| Coraline | | |
Written by Ivan Radford
Friday, 08 May 2009 09:30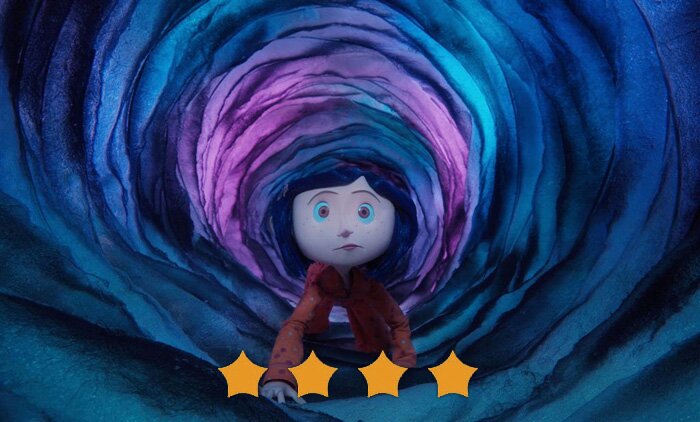 Director: Henry Selick
Cast: Dakota Fanning, Teri Hatcher, John Hodgman, Ian McShane
Certificate: PG
Trailers / Clips
Kids today are force-fed a stream of sugar-coated animation, filled with formulaic, unfunny jokes, often in 3-D. It's no surprise, then, that this latest eye-catching offering is low on laughs. But hold your horses, there, skeptical cinemagoer: Coraline is a creepy, disturbing affair, which tingles your spine in a most uncomfortable way. Yes, this is an old-school fairy tale. That's a good thing. Presuming you're not 9 years old.  
Add a comment
Read more...
<< Start < Prev 231 232 233 234 235 236 237 238 239

240

Next > End >>


Page 240 of 247