Star Ratings
| | |
| --- | --- |
| | Amazing |
| | Well good |
| | Fun |
| | Meh |
| | Rubbish |
| | | |
| --- | --- | --- |
| Film review: The LEGO Movie | | |
Written by Ivan Radford
Saturday, 15 February 2014 13:30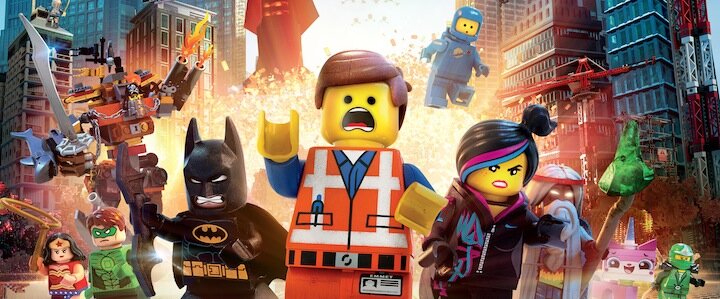 Think The LEGO Movie is going to be one long advert for LEGO? Well, it is. But it also isn't. Why? Because of Christopher Miller and Phil Lord. The LEGO Movie is the perfect fit for the directors of Cloudy with a Chance of Meatballs and 21 Jump Street. Freed by LEGO's potential to make anything, the duo's anarchic comedy is more apparent than ever. Barely a plot point goes by without it being undercut by a silly comment or a slapstick stunt (Lord and Miller have a real feel for the clumsy, blocky nature of their subject's form).
From cats called Jeff to invisible jets, everything is a gag that doesn't wait to happen. In between the endless giggles, they slip in comments on surveillance, state brutality and - most terrifying of all - superglue to create something that at times resembles left-wing satire more than product placement. "Honey, where's my pants?" cries a character in the city's favourite sitcom, Where's My Pants?, promptly making everyone forget that maybe everything isn't so awesome after all. For a family movie, that's impressive. For a company-sponsored advert, it's mind-boggling.
You barely have the time to register the intellectual and political games, though, because you're so busy laughing. The gag-packed script is performed by an impeccable voice cast. Will Arnett is the star of the show. His gravelly, overly serious Batman might be the greatest cinematic depiction of the superhero to date (one musical interlude makes you long for The Dark Knight: The Musical).
A stirring final act recalls Toy Story 3 by introducing heart to back up the witty laughs and political brains. Dismantling bricks completely, The LEGO Movie ultimately becomes a movie about LEGO and why people play with it - not just kids, but adults too. This free-wheeling creativity is what Miller and Lord capture so un-neatly on-screen. It's like watching two people smash their toy sets together for 100 minutes. For the business lords at LEGO, that makes it a flawless piece of corporate marketing. For everyone else, that makes it an anti-corporate celebration of flaws. In short, everything is awesome.

Some further thoughts on the movie here.