Star Ratings
| | |
| --- | --- |
| | Amazing |
| | Well good |
| | Fun |
| | Meh |
| | Rubbish |
| | | |
| --- | --- | --- |
| X-Men Origins: Wolverine | | |
Written by Selina Pearson
Tuesday, 28 April 2009 12:00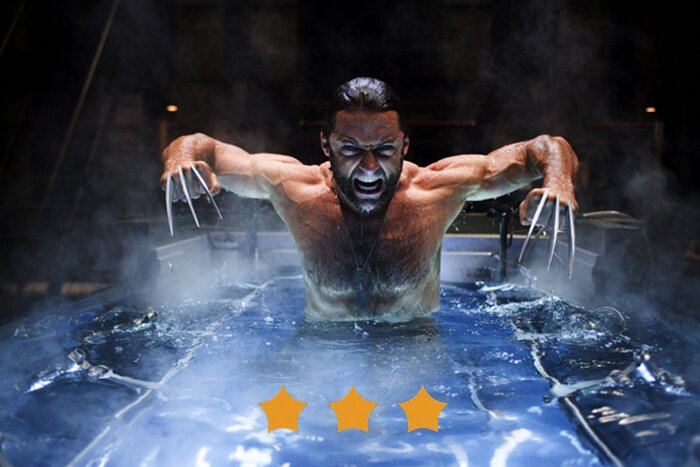 Director: Gavin Hood
Cast: Hugh Jackman, Liev Schreiber, Danny Huston
Certificate: 12A
Trailers/Clips
He's a lumberjack and he's OK. Logan AKA James Howlett, soon to be Wolverine, is laying low, hiding from his past with his best girlie by his side. He's hiding from 150 years worth of wars, his half brother Victor (Schreiber) AKA Sabretooth, Team X and William Stryker (Huston). Predictably, Logan's past catches up with him. Bad things happen. Logan gets angry. Stryker, if you remember X2, offers him the chance of revenge by experimentally grafting adamantium to his skeleton in a really, really painful procedure - without anaesthetic. Wolverine arises and wild chaos ensues. Oh, and there's fighting. Lots of fighting.

Origins, as its title suggests, explores the backstory of one of the most popular X-Men, arguably made more popular by Jackman's portrayal in the previous films. For Jackman as well, it is a revisitation to his Hollywood origins; Wolverine was his breakthrough blockbusting role, propelling him to worldwide fame. It's no coincidence that he is listed as a producer here.

The film sees the appearance of several new characters, including the much-awaited debut of stick-wielding card shark, Gambit. There is also an early appearance of Scott Summers (Cyclops), and Emma Frost. Alongside them are minor mutants who appear all too briefly, including Bradley, who has power over electricity, Blob, and Wade Wilson AKA a warped version fan favourite Deadpool.

Superhero origins are very much the in thing. There was a huge risk that Wolverine wouldn't be able to stand up on his own without his extended family. Or worse still, the plot could have fallen apart completely, as it does in The Last Stand. However, the story, such as it is, does fairly well. While not as involving as X-Men, it carries the audience along, padded by numerous fights and action sequences (most of them boasting amusingly terrible CGI). The script is surprisingly entertaining, with Wolverine retaining the witticisms that marked him out in previous films. The sentimental moments are where it all falls down - just don't ask where he got his name from. It'll only make you gag.

Still, the film works thanks to the contrast between its smouldering, borderline psychotic leads - the menacing Liev Schreiber deserves a special mention - and Jackman's almighty facial hair. X-Men Origins: Wolverine could have been as dire as other Marvel comic adaptations, but in its producer's hands of steel, it acquits itself pretty well.

VERDICT

Not as good as X-Men or X2, but certainly superior to The Last Stand.