Star Ratings
| | |
| --- | --- |
| | Amazing |
| | Well good |
| | Fun |
| | Meh |
| | Rubbish |
| | | |
| --- | --- | --- |
| Is Anybody There? | | |
Written by Ivan Radford
Friday, 01 May 2009 11:39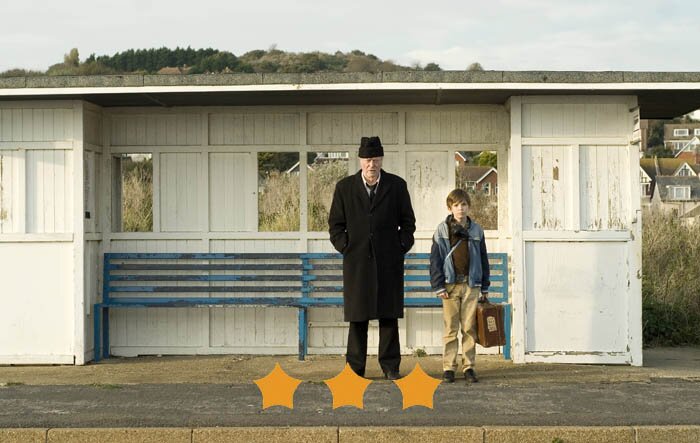 Director: John Crowley
Cast: Michael Caine, Bill Milner, David Morrisey, Anne-Marie Duff
Certificate: 12A
Man meets boy. Boy meets man. Man is grumpy with boy. Boy has no friends. Man befriends boy. Boy learns life lessons from man. The circle of life continues. Is Anybody There? is one of those films you've already seen before you've actually seen it - amusing, sad and, of course, sentimental.

The Amazing Clarence (Caine), a retired magician, isn't so amazing anymore. He's old, widowed, and slowly turning senile. Edward (Milner) is a lonely child. An only child, living in an old folk's home run by his parents, he spends his time secretly recording residents as they die, hoping for a sound-bite from the afterlife. No wonder, given his mum (Duff) and dad (Morrisey) - he's more interested in the nurse and she's busy with the bedpans. Sure enough, Clarence and Edward strike up an unlikely (and entirely predictable) friendship.

As by-the-numbers scripts go, this one isn't too bad: taken from director John Crowley's own upbringing, the mawkish is often outweighed by the macabre, from static-ridden cassette tapes to body bags going down stairlifts. The cast help, too, with Morrisey and Anne-Marie Duff providing an anguishing backdrop for the film's central couple. Together, Caine and Milner shine, matching brute frankness with sweary insults and heartfelt sincerity - first Son of Rambow, now this, Milner is a genuine child talent to watch out for.

But bits of the math go awry, with the ageing ensemble at times lacking a real spark of humour; even Leslie Phillips and Sylvia Syms can't hold a candle to Caine's charisma. "Samuel Peet, not dead, only sleeping," reads Edward off a gravestone. Clarence snaps back: "He's going to be bloody pissed off when he wakes up." Rude and rambunctious (and quite off the rails), Clarence is a curmudgeon of the highest order; the laughs are all his as he relishes the role, especially his attempts at some birthday magic - a gloriously dark highlight.

It all adds up to a too-familiar formula, but when the numbers deviate from the norm, it really comes to life. Detached and delicate in his direction, Crowley crafts his piece with a careful eye. So much so that even the schmaltz, when it comes (and inevitably, it does), can't detract from a winning pair of pleasing performances.
 
VERDICT

Done before, but done here better, this is a typical tale of tragic comedy, lifted by its lead. It's hard not to warm to Michael's cantankerous bastard. Is Anybody There? I hope so - he certainly deserves an audience.
Your rating:
( 0 Votes )