| | | |
| --- | --- | --- |
| Cannes 2009: Awards | | |
Written by Ivan Radford
Sunday, 24 May 2009 22:48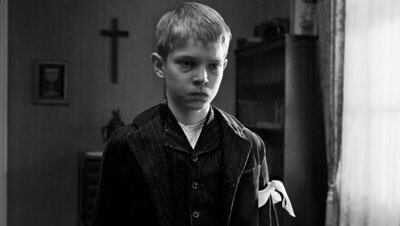 Well, it's over. The 62nd Cannes Film Festival has ended. Not that I'm in the least bit bitter. Were you there? No, neither was I - or any of the other writers. But we can still wallow together and look over the winners of Cannes' top awards, dreaming of croissants on the Croisette. The prestigious Palme D'Or went, unsurprisingly, to Michael Haneke for White Ribbon - a stark, monochrome tale of children in a German village in the lead-up to World War I.

I say unsurprisingly, because Tarantino didn't stand a chance (mixed reviews abound for his WWII epic, Inglourious Basterds), Lars von Trier's was a bit too controversial, and the jury this year was led by Isabelle Huppert, winner of Best Actress for Haneke's The Piano Teacher. But with muddled responses to many of the more anticipated movies, White Ribbon garnered positive nods all round, despite its harsh content. 

Upon winning, Haneke said: "I feel good. Naturally. The Palme d'Or is the best prize a filmmaker can win. I am very happy. There are always rumors at the Festival, and one must not take them seriously."

It was also a night to note for Andrea Arnold, the delightful British director whose second film Fish Tank (following Red Road) was very well received - to the tune of splitting the Jury Prize with Park Chan-Wook's vampire film, Thirst. And let's face it, Oldboy + Fangs = hard to beat. And one part of Inglourious Basterds which did get a lot of praise was Chrisoph Waltz's performance as the evil Colonel Hans Landa. He scooped Best Actor, while Charlotte Gainsbourg won Best Actress for Von Trier's Antichrist.

Here are the rest of the winners (click here for pictures of each film):
Palme D'Or
White Ribbon - Michael Haneke
Grand Prix
A Prophet - Jacques Audiard
Lifetime Achievement
Alain Resnais
Best Director
Kinatay - Brillante Mendoza  
Jury Prize
Fish Tank - Andrea Arnold
Thirst - Park Chan-Wook
Best Actor
Christoph Waltz - Inglourious Basterds
Best Actress
Charlotte Gainsbourg - Antichrist
Best Screenplay
Spring Fever - Mei Feng