| | | |
| --- | --- | --- |
| The importance of seeing Ernest and Celestine - and 5 GIFs to prove it | | |
Written by Ivan Radford
Friday, 03 May 2013 09:08

All Stars. Chimpanzee. Iron Man 3. There are loads of posters telling you what to see this weekend, but there's one film that you should definitely take your kids to: Ernest et Célestine. Alternatively, just leave the kids at home and go yourself. Directed by Benjamin Renner, Vincent Patar and Stéphane Aubie, it's an adorable little animation about Ernest (a bear) and Celestine (a mouse), who become friends - much to the shock of wider society because, as we all know, bears and mice must never be friends.
A hand-drawn tale of friendship and rebellion, it's beautiful, funny and charmed the socks off me at the London Film Festival last year. It's one of those magical animations that impresses with craft as much as character. So why has it slipped quietly into London's Ciné Lumière this week with barely a squeak? I can't say. What I can say is that it's showing there until Wednesday 15th May (mostly at 11am), that it's a PG, that (like A Town Called Panic) little children will enjoy it even without understanding French - and that it's downright adorable.
To give you a taste of just how cute it is, here are five Ernest and Celestine GIFs that are made of pure loveliness...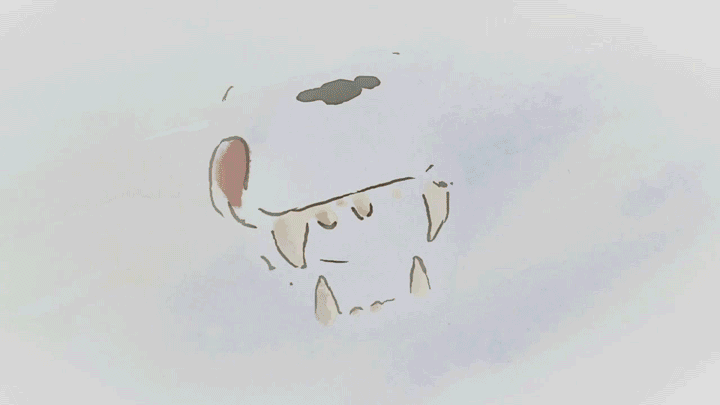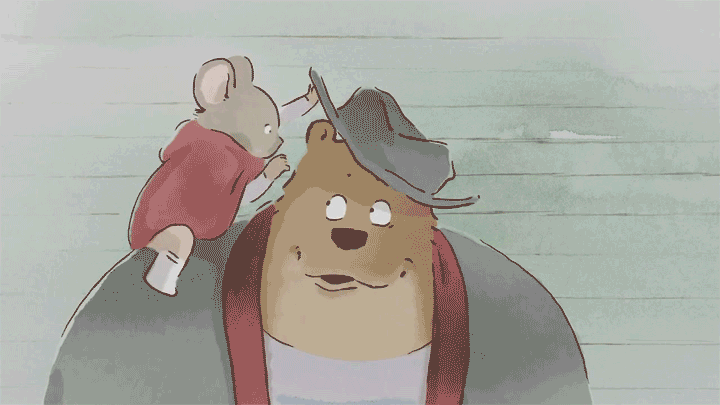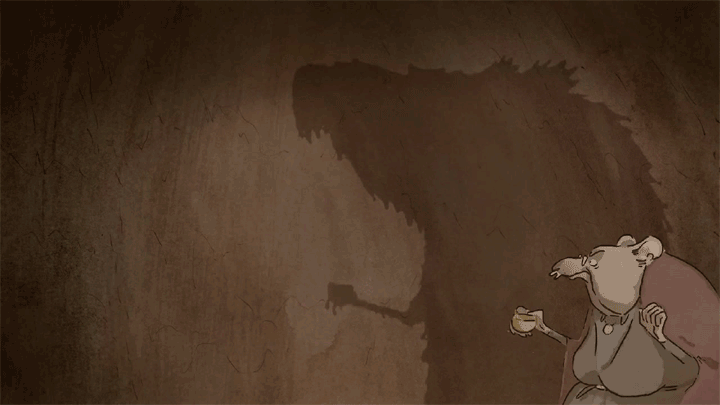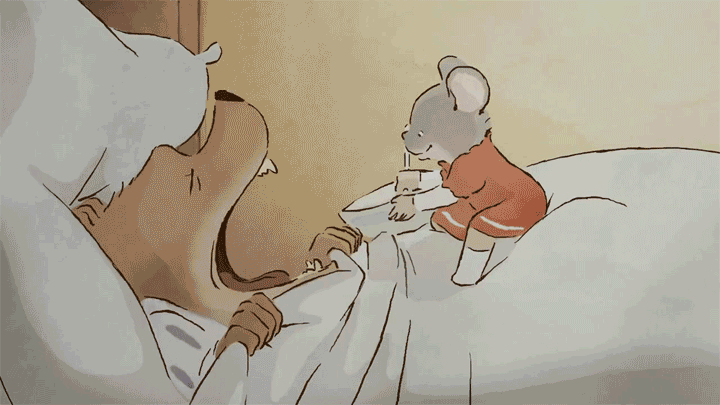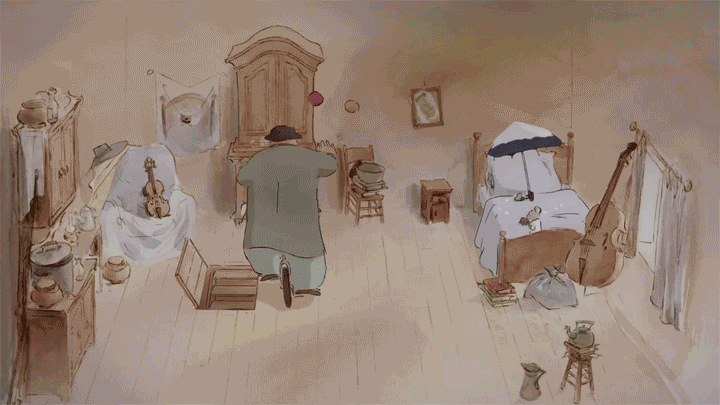 So to recap: Ernest. Celestine. Bear. Mouse. Go see it now before it runs away forever.
For more mousey-bear goodness, here's my brief Twitter reaction to the film after seeing it last year.