| | | |
| --- | --- | --- |
| Pirates 4 Steals UK Box Office Gold | | |
Written by Ivan Radford
Wednesday, 25 May 2011 08:02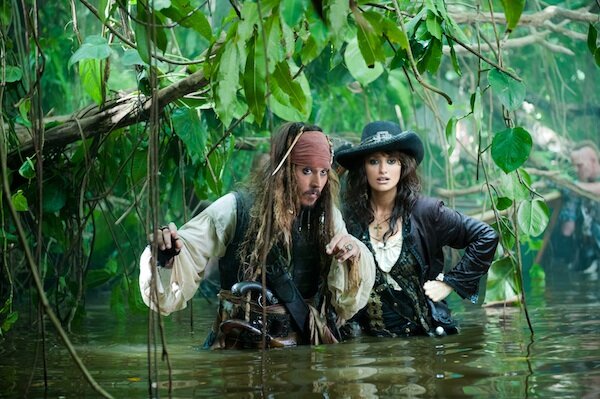 Pirates of the Caribbean: On Stranger Tides sailed to the top of the UK Box Office this weekend, pillaging its way to a treasure hoard of £11.63m. 

That's the biggest opening of the year so far, and also Disney's fourth biggest opening of all time. It's a fair bit behind At World's End's debut of £13.4m back in 2007, especially given the boost in 3D ticket revenue, but Disney will be pleased that Jack Sparrow still has some pirate gold in him after several (wrong) negative reviews. Yo ho and all that.

You can tell it's blockbuster season just by glancing at the rest of the UK Top Ten. Fast & Furious Five is still at full throttle in second place (continuing to beat its hairy rival Thor) but took just £587k. Marvel's superhero, meanwhile, hammered together a meagre £528k. 

Neither are very big figures for such large films, but they're far from failing (a £17m running total for Fast Five is way ahead of the rest of the series). It's just that there's no room for them. Pirates 4 has commandeered 569 sites across the UK. That's more than The King's Speech at its peak of dominance. As a result, Disney's franchise is earning around 20 times the amount of its closest runner-up.

Another clear indicator is the lack of serious new releases. The only one mental enough to take on Cap'n Jack? Jason Statham. And he paid for that, taking around £260k from almost 260 cinemas - nowhere near The Stath's usual performance, even though he doesn't often debut over £1m.

Win Win took the arthouse plunge with just under 200 cinemas, but Paul Giamatti's comedy did even worse than The Stath, landing pretty convincingly in 10th place. It's nice to see Julia's Eyes open with an average of over £1,000 per screen, but its sub-£50k debut pales in comparison to the £329k of The Orphanage four years ago. There's no just beating the pirates.

With no blockbuster landings for another week, it's a good time for the holdovers to do what they do best: hold over. Their weekly takings aren't up to much, but the cumulatives are promising for some. Insidious is sticking around at number four, notching up a total of almost £6.5m - a strong run for a horror in the summer months - while sixth place Hanna's £3.2m puts it on even footing with Water for Elephants, just as R-Patz starts to drop out of the charts.

A mention must also go to Attack the Block. Joe Cornish's sci-fi is sticking around in fifth place. After its debut last week of £1.13m, a drop to £355k is steep, but it's still got over 320 cinemas to its name and could play well against The Hangover II when that hits on Friday.

The question now is whether Thailand, Zach Galifianakis and a monkey can combine to steal some of Pirates' treasure. With mixed buzz on that one too, it's hard to see it happening. Then again, that's what we said about the first one...
For the full box office figures, head to Box Office Mojo.
Tags:
attack the block
blitz
disney
jack sparrow
jason statham
joe cornish
johnny depp
on stranger tides
penelope cruz
pirates of the caribbean