Star Ratings
| | |
| --- | --- |
| | Amazing |
| | Well good |
| | Fun |
| | Meh |
| | Rubbish |
| | | |
| --- | --- | --- |
| Thor Thunders Ahead at Top of UK Box Office | | |
Written by Ivan Radford
Wednesday, 11 May 2011 08:01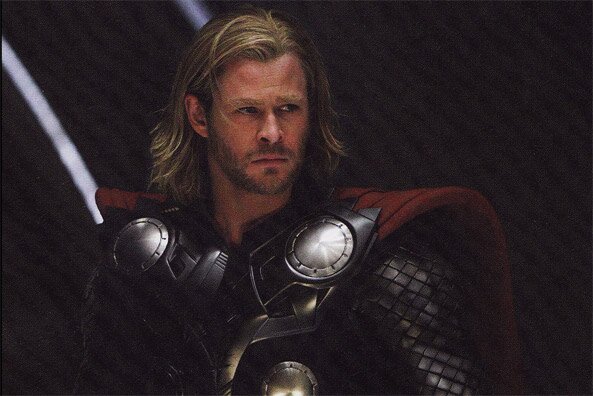 Thor thundered ahead at the UK Box Office this week, holding on the top spot after its £5m debut. 

Marvel's superhero lost around 40% of last week's takings, but has hammered together a £9.5m running total, which will keep the makers of The Avengers happy for now.

Fast Five is right behind the God of Thunder with £1.6m stashed firmly in the boot. After three weeks on release, Vin Diesel's racer has accelerated past the £13.5m gross from the last Fast and Furious film, making it the fastest and most furious in the whole series. Bald men up and down the country will be sweating profusely with excitement.

Insidious, meanwhile, is in a strong third position, boasting a teeny 9% drop as people begin to spread the word about the Saw director's horror film. It's almost at the £4m mark in total, but expect this one to reach a fair bit higher than that.

All the three holdovers held back the weekend's new releases. Emerging at the head of the pack is Water for Elephants, the watery film about elephants and Robert Pattinson. Thanks to previews from Wednesday onwards, R-Patz beat Saoirse Ronan's Hanna to the UK Top Ten's fourth spot. But we all know she could take him in a proper fight.

Hanna's box office takings were just £100k behind in the end (darn those previews), with Joe Wright's actioner shooting up £1.1m for a healthy debut - unlike Water, it wasn't based on a book and had around 40 fewer cinemas to its name, so we all know who won that battle really. (Hint: it's the little girl carrying the gun.)

With the top five films all clocking over £1m, you can tell we're getting back into the big spending season of summer blockbusters. As Pirates of the Caribbean 4 starts to sail towards UK shores, Thor will be hoping to remain the most widely-screened film in the UK, while Rio will lose a lot of its 480 odd screens - it took less than sixth place new release Something Borrowed, and Kate Hudson's rom-com only managed a respectable (but not amazing) £700k.

Praying for help down at number eight is Sony's Priest, which made less than £400k with its tale of Paul Bettany shooting vampires. 13 Assassins, meanwhile, arrived in 12th place, with £108k from around 70 cinemas - a standard average of about £1.5k per screen, which will hopefully keep it in the Top 15 for another couple of weeks. Maybe.

A lot of the low earners will fall out of the UK Top Ten when Pirates lands in cinemas next Wednesday. Until then, Attack the Block is the week's biggest release. Can Joe Cornish upset Chris Hemsworth? In short, no. But it'll be great to see him try. 
For the full box office figures, check out Box Office Mojo.
Tags: