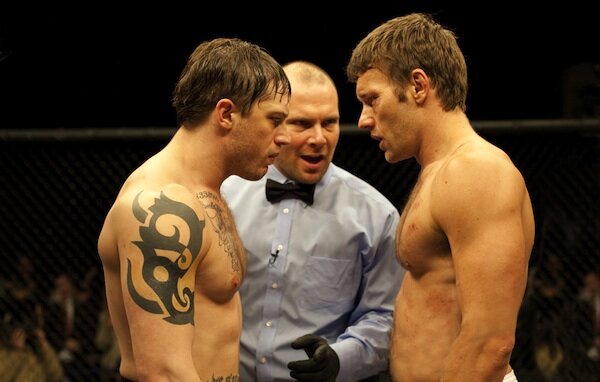 Director: Gavin O'Connor
Cast: Tom Hardy, Joel Edgerton, Nick Nolte
Certificate: 15
Trailer / Clips
There's nothing as intense as two male men beating each other to a bloody pulp. And Warrior makes sure it's as intense as possible. First, it hires Tom Hardy to play damaged male man Tommy. Then it gets him to face off against Brendan (Edgerton), who is - shock, horror - his brother. And to make things more intense, the whole thing goes on for over two hours. It's overkill, definitely, but it's worth the slog.