| | | |
| --- | --- | --- |
| Casey Afflecks Reveals Truth About I'm Still Here | | |
Written by Ivan Radford
Friday, 17 September 2010 08:37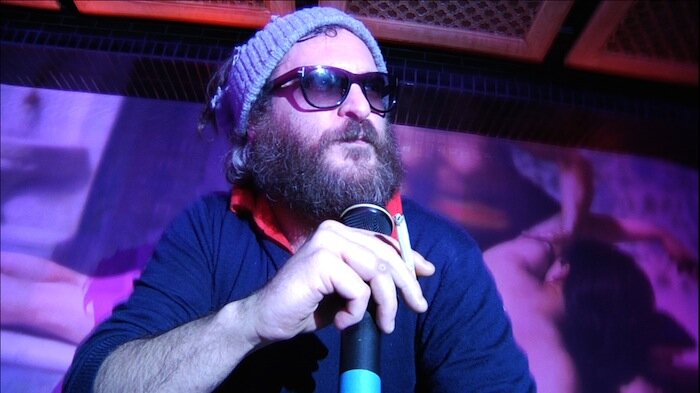 Casey Affleck has revealed the truth behind documentary I'm Still Here. After a year of speculation from the public and the press, he's answered the question: was it all a hoax?

And to be honest, it's a shame that he's said anything beyond vague comments. The film's impact remains the same either way, but admittedly part of the fun of I'm Still Here is deciding for yourself whether it's a hoax or genuine. So be warned of a massive spoiler coming up in the next sentence.

Speaking to the New York Times, Affleck revealed that the documentary isn't a documentary at all. It's more "performance art". Calling it an attempt at "gonzo film-making", the director admitted that "virtually none" of the film was real. Except for the David Letterman part. The chat show host reportedly had no idea what was going on.

Casey went on to say that Joaquin Phoenix's performance (as himself) is "the performance of his career" - something that most people would agree on. His commitment to convincing the world that he was retiring to become a rapper was impressive. Even if his music was terrible.

"I never intended to trick anybody," Affleck added. "The idea of a quote, hoax, unquote, never entered my mind."

Of course, there's always the chance he's just blowing more smoke onto mirrors. But to focus on the issue of it being a hoax ignores the brilliance of I'm Still Here - it's still a candid exploration of the artist's identity in the glare of the media. It's raw, interesting and fascinating. Plus you get to see someone poo on Joaquin Phoenix's face.

I'm Still Here is released in cinemas today. You can check out our review over here.
Tags:
casey affleck
david letterman
hoax
joaquin phoenix
mental breakdown
mockumentary
p diddy
rapper
retirement
spoof