| | | |
| --- | --- | --- |
| UPDATE: Let Me In Trailer Now Online! | | |
Written by Ivan Radford
Friday, 02 July 2010 10:42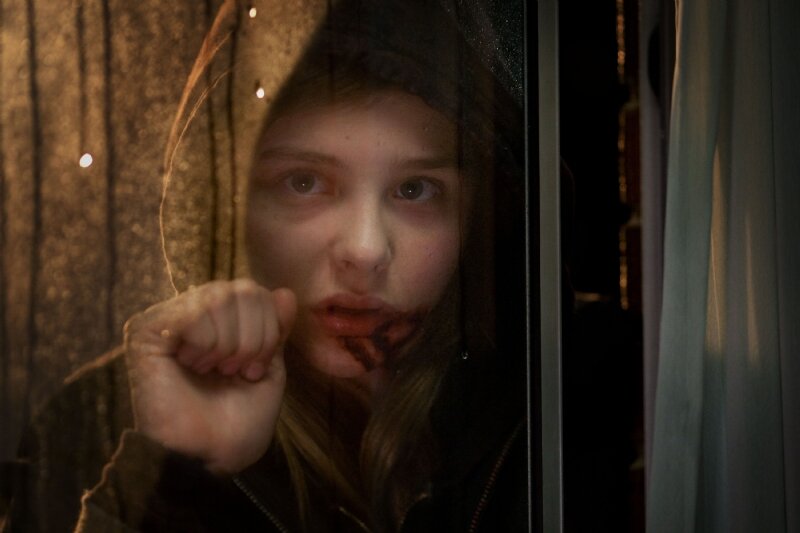 Forget the leaked version yesterday - the official teaser trailer for Let Me In is now online. And it looks quite good. Considering.

Considering this is a remake of 2009's best film, Let the Right One In. Considering that it's another Americanised take on a great foreign movie. Considering that no-one wanted this film to happen.

And yet there's something in the trailer for Matt Reeves' Let Me In that works. The location feels right, the casting is spot on (Kodi Smitt McPhee and Chloe Moretz look to be sinking their teeth into their parts), even the music sort of fits. 

From the looks of things, the tale will remain pretty much identical, with young outcast Owen meeting blood-sucker Abby on his local housing estate. Only to discover she's been his age for a long time. As their awkward relationship blossoms, things get darker and chillier, building up to one hell of a climax.

Tomas Alfredson he ain't, but Matt Reeves has clearly been doing his homework - lots of the shots here look the same as the original. Whether that makes it more pointless or not is perhaps debatable, but (and I'm surprised to be saying this) Let Me In could well be one of those faithful remakes that actually works. They do exist, after all. Remember Insomnia? Or The Departed?

Let Me In is released in October. Check out the trailer in our videos section, or read on for the full video.
Comments (1)
Add your comment