| | | |
| --- | --- | --- |
| Raindance Interview: How Do You Write a Joe Schermann Song? (Gary King, Christina Rose, Ken Lampl) | | |
Written by Ivan Radford
Monday, 01 October 2012 06:15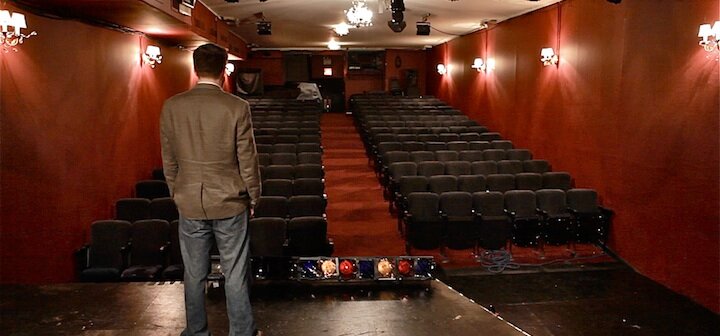 "Excuse me, are you Joe Schermann's mother? Your son is ridiculously talented. He's awesome."
That was me in the foyer of the Apollo West End cinema on Friday. One month ago, I'd never even heard of Joe Schermann. Now, not only had I seen a movie about him, I'd met his mum.
But even that brief encounter was to be surpassed by my interview with director Gary King, actress/producer Christina Rose and composer Ken Lampl. From money and muses to wooing women, it was almost as much as the film itself (a fantastic, witty musical about a song-writer torn between his girlfriend, Evey, and his new muse, Summer).
Here's what happened. (Head this way to read our How Do You Write a Joe Schermann Song? review.)
First thing's first. How DO you write a Joe Schermann song?
Gary: A little bit of love, a little bit of care, two plus years and a lot of talented people! Joe, Christina, Ken, Mark… all of our Kickstarter backers. There are a lot of moving parts, but it's been one hell of a ride and it's one we're still enjoying!
How long has it been since you finished shooting?
Gary: We finished shooting in early August 2010. I haven't been on a set since then! Everyone thinks I shoot so much because I promote so much, but I haven't directed a film since 2010… Now, I'm ready!
Where on earth did you come up with this idea?
Gary: Mainly, I've always wanted to make a musical but I never met the right person whose songs I felt met the sensibility of the kind of musical I'd like to make – until I met Joe. Then once I had, I met Christina on Death of the Dead (an action zombie comedy film) and she said she was on Broadway... The script came together from all these chance meetings.
Christina, you've worked with Gary now on several films. Have you inspired him? Are you his Summer? (I ask, nervously glancing at the film's producer, Sujata, who's Gary's wife.)
Christina: (Laughs) Yeah, I mean it's been awesome working together. First, I was working as an actress, but now I'm a producer as well, which is really cool. We started on Death of the Dead and then Joe Schermann Song and we've been such a great team, we've decided to continue that relationship and we're doing a film called FMK…
Gary: We have other projects in the can as well. I love writing and directing but I don't always have time to do that any more, so now it's fun to find talented writers and I have stories and I tell them, these are the ideas and they're going and writing a screenplay. It's amazing to be able to do that.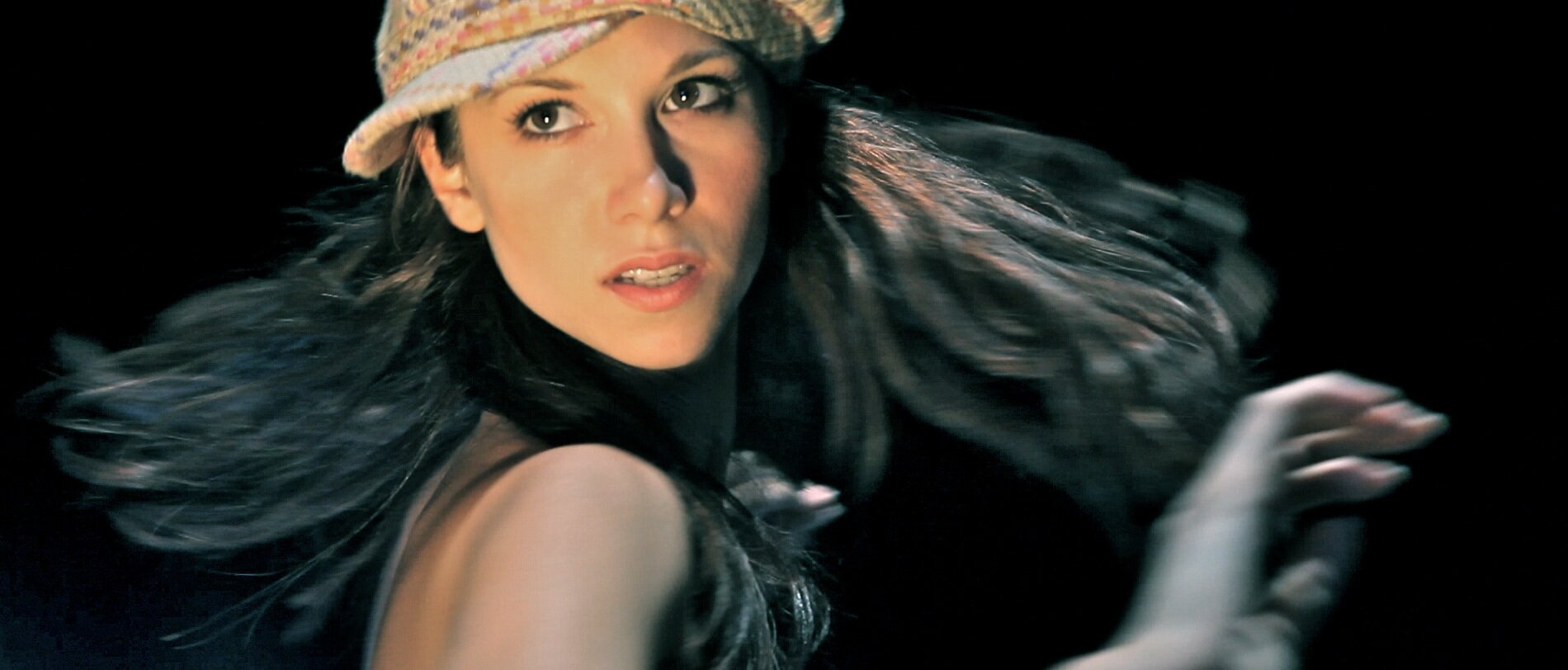 Ken, you've worked with Gary several times too. How is it for you?
Ken: So I did Gary's second – no, his first film...
Wait, so you are you actually Gary's Summer? Is that what's going on here?!
Ken: (Laughs) One of the reasons those guys wrapped up shooting so long ago is because that was no orchestra, just backing tracks. It took such a long time to flesh that out, editing it, getting the full score ready. It was a whole year of just that!
How much of a challenge was it to retain Joe's personality in the songs while still fleshing them out?
Ken: One of the things we had to differentiate in the music was the score and the songs, but I just hit it off with Joe immediately. I'm a big Broadway fan, of all the different styles, and have a lot of experience of orchestrating, but I found it really refreshing because I don't get a chance to arrange stuff other than my own scores. So when Joe and Gary showed me the song, we talked about this one as Disney, this one throwing back to Oklahoma, this one with a bit of Sondheim...  It was really fun because it was music we both loved so much! So we didn't talk much but we just kind of understood it.
How was orchestrating the music as opposed to composing? 
Ken: Well, one of the interesting things was that it wasn't just orchestrating, but also scoring the song to the movie. So even if you wanted a big thing here, the screen didn't always call for that, so a lot of it was half scoring Joe's music to what was happening in the images. I loved it. He and I got on famously! And the songs are fantastic. It was cool. I mean, writing concert pieces is great but working with someone else is satisfying. The interaction, the back and forth of ideas, is good. It expands you, pushes you in directions you don't expect. A very interesting process. 
I was surprised by how big a part Evey (Christina) had in the film. Was that always the case?
Christina: In the original, Evey was a much smaller character. He was developing it and had met Joe before me but then we met on Death of the Dead and realised we worked so well together and he learned I could sing and play piano too – so he wanted to make the role big enough to show off all my various talents!
(You can't blame him. She's insanely brilliant.)
Gary: One of the most interesting things is the script before then, there was no Moth to the Flame song number – I love that scene, but that wasn't there because Evey's character copped out of the audition. But then it was like, no, she has to go!
Christina: One of the cool things about Gary is that he actually talks to people about their characters. It was after the second draft he asked us: "Where do you think your character can go?" We discussed Evey and agreed that she needed to go to the audition.
Gary: She was too weak or passive. And you want that drama, you want the conflict.
Christina: It was a very collaborative effort.
She's almost the lead character in her own right.
Gary: Yeah, in the previous draft she had two songs. Now, she has four – including duets, five! You go in thinking it's all about Joe Schermann but then suddenly Evey's there… It could almost be called How Do You Write an Evey Song! (Laughs)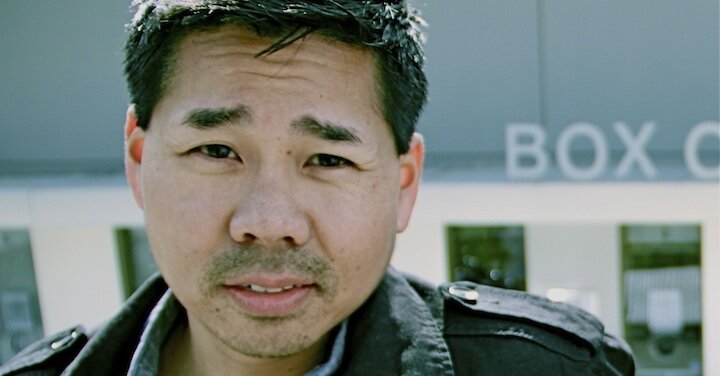 You've been on Broadway in Grease, you're now producing. You're way more successful than Evey, but do you still identify with her? I suppose the question I'm asking is: how neurotic are you?
Christina: (Laughs) I think in every role, actors find parts that are similar and very different. But when I was starting out, every actor goes through that, going to the auditions, waking up at 5am... I definitely took my experiences from the past and there are some things we're still similar on. I could definitely relate to the role as an artist.
Is that something you also relate to as an artist? Have you been in that situation as a filmmaker? I don't need names and dates...
Gary: That's certainly something I wanted to explore as a filmmaker. Certain people inspire me in different ways – and that's something people in relationships don't always understand.
Well, of course, it's you and Ken, isn't it. He's your Summer!
Ken: When Gary first showed me the script, I thought it was interesting how much the dynamics between Evey and Joe had been in my own relationships! Every relationship I've been in, there's a competitiveness when you're in the same field. Even things that are said in the movie, I was like "People have said that to me many times as a composer!" There was a certain authenticity I loved immediately about it. Even the musicians in the recording session understood what the movie was about.
So... who's the better piano player?
Everyone: Joe! (Laughs)
Christina: Joe's like, professional. My mum's a piano teacher. It's something I put it aside for a long side and don't get to do as much as I'd like to, but I give it my all!
Ken: But he doesn't dance, though! (Laughs)
Christina: Nope, he doesn't dance!
So that's singing, dancing AND producing. I believe you also did some of the choreography as well? There's that great sequence in the middle where the song switches styles something like five times!
Christina: Yep! Mark (DiConzo - co-producer) and I split up the numbers. I took all the 80s and the tap and he did Stomp. Originally, Gary brought us on and we listed four or five different styles and 80s was one of my suggestions and Gary was like "We are NOT doing an 80s number!"
It's totally unexpected, but it works really well! 
Gary: (Sighs) Yes, Christina was right! (Laughs)
[Christina looks pleased.] 

There are lots of stage musicals turning into films these days and vice versa. Would you ever consider taking Joe Schermann to the stage?
Gary: Definitely, we would be interested in adapting it. It'd be bigger - more numbers, more songs, more dancers. But I think the theme is still relateable, the core story about artistic integrity and relationships. I think there's a lot that could be explored... And Christina Rose could come back to Broadway! (Laughs)
In terms of stage versus screen, is that something you ever have to choose between?
Key: Oh no, I don't do that. I'm not interested in song-writing. I love film scoring. It's an art unto itself, scoring for picture. I like orchestrating if there's an opportunity - you know, if Joe asked me to do some, I'd jump at it - but song-writing is just not my thing. 
You've never had women asking you to write them songs like Evey, then?
Ken: Oh, that! Yes! Eery girlfriend! (Laughs) This plays out in my private life, absolutely! And I have written them songs – including my wife – but they're just piano pieces.
I've never written a song for someone. I feel like I'm letting the team down.
Ken: Before my wife, every girlfriend I had I wrote them a song first. That's how I dated them!
Gary: So that's your technique... Nice... (Laughs)
On the subject of songs, a lot of Joe Schermann sounded like it was recorded live. Is that right?
Gary: Yeah, more than half were live. We tried to make it as practical as possible; if it was happening in the real world, we would record it live. The only time we'd really do recording is for songs set in Evey's head: she was more the Disney sound so we'd go in for those tracks.
Christina: Some were depending on location as well. Under the bridge (when Debbie/Summer and Joe sing) we couldn't do that live. 
Yeah, you get weird looks when you sing under bridges… 
Gary: (Laughs) We definitely tried to hide it as much as possible – I hate lip-syncing, but it was something that was necessary at times, mainly because of the sound.
What's it like, singing on screen instead of the stage?
Christina: It's very different, because when you're on stage you're trying to get to the back row, whereas in front of the camera you only have to get to the front row, so it's a lot more intimate. I think they're both really cool on their own, but singing for the camera, it was like I could just block everything else out and just, you know, live in the moment.
Gary: But we did have you singing on set.
Christina: Oh yeah, I was singing for real on set.
It definitely shows.  
Christina: We did things with the vocals when it had to be on a recording track. We had different takes of the tracks so I could act and sing it different ways. 
And you can't do that on stage, of course.
Christina: Yeah, when you're in front of the camera, you're singing it over and over and over again whereas on stage it's just the one take. It's a stamina thing as well.
Do you have UK distribution yet?
Gary: Not yet. We've signed with a company for worldwide distribution rights for digital and we're having an early 2013 release in North America. They are exploring the UK now – fingers crossed, maybe around the same time.
Christina: We're still looking – if you're asking!
You mentioned Kickstarter earlier. Just how much of a game-changer is that for indie films?
Gary: It's huge. For the first few films, it was private investors or my own money, asking around friends and family, so Kickstarter was a total God-send. When we used it before Joe Schermann, not a lot of people were, it was really new, so everyone was fascinated about it. They were donating and being a part of the process, enjoying the betting/gambling aspect of it – Are they going to make it or not? - then for Joe, we needed a lot of the money for the orchestra so a lot of the same backers came back. And then new fans as well! It's helped market the film as well, in a way.
Christina: The only way the film got done is thanks to Kickstarter backers. We're really grateful to all of them.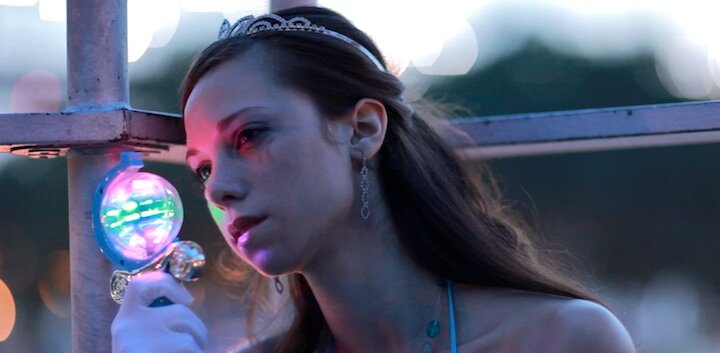 You also mentioned FMK, your next film. Now, I already know what this stands for... What is it?
Gary: (Laughs) It's called Fuck Marry Kill. It's a very dark dramedy, it takes place in suburbia. We're hopefully shooting it in North Carolina and Christina Rose is in it again. Basically, one decision she makes changes everything and everyone around her.
Is that decision whether to fuck, marry... or kill?
Gary: You'll have to watch it!
Have you ever heard of "Snog, Marry, Avoid"? It's a UK TV show where people see someone of the opposite sex and have to choose to do one of them. Fuck, Marry, Kill sounds like an R-rated version of that!
Gary: It's darker, edgier than we've done before. And that's what's exciting.
Are you just cycling through genres now? I mean, not many people go from zombies to musical...
Christina: You should do a zombie musical! 
That would be awesome.
Gary:  I love so many films, I love so many genres. I'm not picky. What grabs me is the story - whatever genre it takes place in is what happens. I have so many in my pocket; whether it's a chance meeting with an actor, or a songwriter, or a location I happen to find, that project rises to the top. I love Brian de Palma and John Carpenter. I love Howard Hawks and Billy Wilder. I love Hitchcock. Ingmar Bergman. Woody Allen. All different types. Modern day directors would be Danny Boyle and Steven Soderbergh – seamlessly going from genre to genre, but they're solid filmmakers so it doesn't matter. That's what I aspire to be.
There's a moment in Joe Schermann where Joe and Evey are discussing whether they would rather be famous or respected by their peers. Which would you pick? And you can't say both.
Ken: I went to The Julliard School of music and taught there, so I'm already respected by my peers! (Laughs) I'm also a professor... I'm just cashing in now!
Christina: I know that there's a difference, but I would like to have both! I would like to be famous and I would like to still be recognised by my peers, so a wonderful combination of both of them!
(I don't tell her that answer was cheating.)
Gary: Good answer.
You can't give the same one...
Gary: For me, that conversation in the film was loosely on my thoughts. I want to be famous – not to the public, but to people within the industry. I want to have my name on people's phones so people say "I wanna work with Gary King".
Christina: That's basically famous. Just admit it!
Gary: Not at all! Whatever! (Pauses) Do you want my autograph? I've got some photos in my bag! 
How Do You Write a Joe Schermann Song? is showing at Raindance again today at 1pm. Go see it. It's the best thing I've seen all festival.
5 other facts that I learned about the How Do You Write a Joe Scherrman Song? trio 

1.    Gary King and Ken Lampl met on MySpace. Yes, really.
2.    Gary King and Ken Lampl still have MySpace pages. Ken last logged on in 2010. Gary last updated his page in 2009. This is one of his pictures:
3.    Gary, Christina and Ken are all on Twitter: @GRKing @ChristinaRose12 @KennethLampl
4.    Ken studied with John Williams. And was one of around 15 composers on the very first Pokemon movie. Both of these make him at least 27% cooler.
5.   Joe Scherrman's mum is lovely.
Tags: