Brief Encounters
| | | |
| --- | --- | --- |
| Sundance London Interview: So Yong Kim (For Ellen) | | |
Written by Ivan Radford
Saturday, 28 April 2012 08:46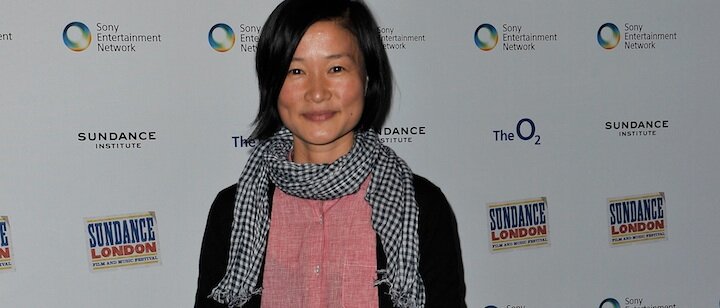 "I make films for myself, but I try to respect the audience at all times."
So Yong Kim is a quiet person. The kind of filmmaker who's too shy to speak up a panel discussing independent cinema and insists that she doesn't sit through a screening of her own film – or at least sits somewhere near the door so she can run away without anyone noticing.
But the director, who lives with her husband – also a filmmaker – in the US, has been a Sundance regular ever since she started out with a video camera and no money in 2006. After returning to Utah this year with For Ellen, the tale of a washed-up rock musician Joby (Paul Dano) trying to connect with his daughter before he loses custody completely, So Yong Kim has come to Sundance London to share her low-key, moving drama.
Here's what she had to say to us about funding, filming and Paul Dano's secret dance moves.
Read more...
| | | |
| --- | --- | --- |
| Sundance London Interview: Josh Radnor (Liberal Arts) | | |
Written by Ivan Radford
Friday, 27 April 2012 09:58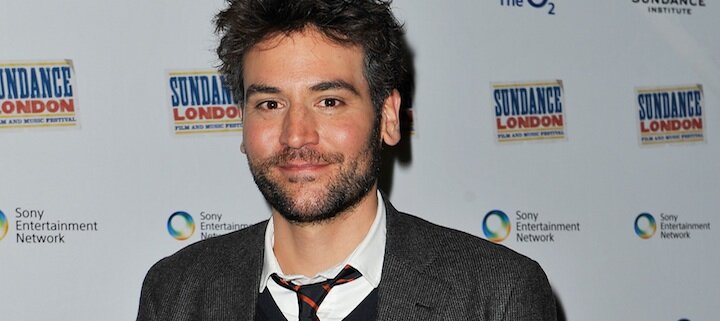 "I don't think you ever have to grow up. You just have to stop being an asshole."
Wise words from the bearded bundle of cheerful neuroses that is Josh Radnor, the man who met your mother, made a film called Liberal Arts and brought it all the way to England for Sundance London. Chatting to us before and after the UK premiere of his campus mid-life crisis comedy, he explains what it's like to go back to your old university, the difference between acting on TV and writing/directing your own film, and why Elizabeth Olsen is so amazing.
Here's what he had to say:
Read more...
| | | |
| --- | --- | --- |
| Q+A: Alison Murray (Caprichosos de San Telmo) | | |
Written by Ivan Radford
Sunday, 22 April 2012 12:53
British/Canadian director Alison Murray talks about the reaction in Argentina to her dance documentary, Caprichosos de San Telmo. (A full review of her colourful, captivating movie is here.)
For more on London's Argentine Film Festival, see the official site - or read our Argentine Film Festival reviews. Alternatively, check out our list of 5 films you should see at Argentine Film Festival London.
| | | |
| --- | --- | --- |
| Exclusive Interview: Colin the Puppet Reviews The Muppets | | |
Written by Ivan Radford
Sunday, 12 February 2012 11:52
If you haven't seen the words "exclusive", "Muppets" and "interview" on the internet in the last month, you've been doing very well. Kermit and his friends have been flailing their arms wildly on every website they can get their fuzzy hands on - and rightly so, because we haven't had any proper Muppet action in the UK for a very long time.
But what if you want to see an interview that isn't just the same old questions all over again? Well, you're in luck, because we shoved our hands out there (and up a few things) to find Colin, the world's leading puppet actor. In his first ever interview, Colin shares his thoughts on Hollywood, auditions and not being in The Muppets movie. 
For more Muppetational goodness, check out our The Muppets film review - or this video wall of the greatest Muppet videos ever.
| | | |
| --- | --- | --- |
| Shooting Acts of Godfrey: Johnny Daukes Interview | | |
Written by Ivan Radford
Thursday, 26 January 2012 11:29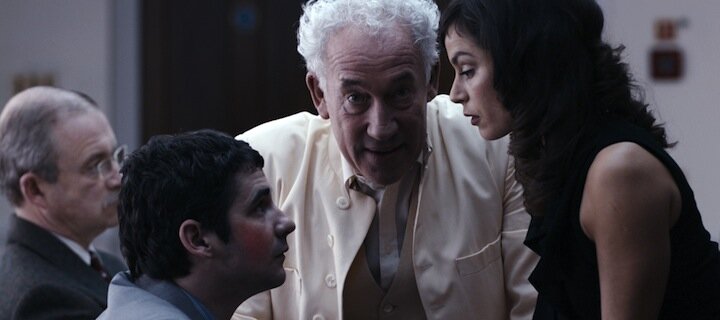 Back in September 2011, I watched a surprising indie fillum. It was all written in verse - and really quite striking. It was called Acts of Godfrey. And I rather liked it. It was fun and starred lots of folk off TV, like Harry Enfield, Simon Callow and Celia Imrie. I enjoyed the film so much, in fact, my Acts of Godfrey review's in rhyming couplets to match.
And now, you can catch the rhyming bug too because it's coming out in UK cinemas soon. This Friday, if you want to be really pedantic, but before you start worrying and getting all frantic, you can see it online (that stuff's all the rage) by visiting the Acts of Godfrey Facebook page.
An enjoyably dark play on fate and folly, the film turns its script into something quite jolly. Why? Not just because the cast is so good, but the director, Johnny Daukes, is talented to boot. He's a writer, musician and filmmaker, you see - he even had a series on BBC 3.
Here's what he said about making the movie when we spoke last September (he seemed very groovy). They shot the film quickly in a real life hotel and though things went wrong, it all turned out quite well. The full Johnny Daukes interview is over here - it includes clip and trailers that will really endear. 
Read more...
<< Start < Prev 1 2 3

4

5 6 7 8 9 10 Next > End >>


Page 4 of 11