Brief Encounters
| | | |
| --- | --- | --- |
| 5 Things We Learned from Watching the Dragon Tattoo Press Conference | | |
Written by Ivan Radford
Friday, 09 December 2011 06:08

Yes, after yesterday's epic trailer, there's ANOTHER video of The Girl with the Dragon Tattoo. This time, it's a video of the Dragon Tattoo press conference in Stockholm.
And once again, it's amazing that I'm still excited about seeing more of the film - even after watching a whole 8 minutes of the ruddy thing.
Talking to media folks in Sweden, David Fincher, Rooney Mara and Stellan Skarsgard spoke about the making of Fincher's Dragon Tattoo adaptation. Here are 5 things we learned from the Dragon Tattoo press conference:
1. Rooney Mara Is a Coat Hanger 
"My casting rules are simple," says Fincher. "You're looking for someone to hang a character on." 
2. Lisbeth Salander Is the Next Tony Hawks 
"I was thrown into it quite fast," Rooney Mara explains of her sudden casting as the novel's hacker heroine. "There was a lot of physical work... The motorcycle training. The skateboarding. The kickboxing." Skateboarding? If we get to see her pull a 50-50 grind and a heel-flip on the Stockholm streets, I am so there. (I'm also now hoping for a Tony Hawks-style video game franchise.) 
3. David Fincher Does 40 Takes of Each Shot
Stellan Skarsgard explains how the shoot lasted a whole year and why it felt like it went on forever. "When I met David, he said "This is not going to be fun." He went "I do 40 takes of each set up..." But when you work with David, you feel that you try to get further in each take." 40 takes of Swedish bum rape? That's pretty hardcore workmanship.
4. Sweden Is Exotic
"For me, it was in this exotic place..." says Fincher. All that Swedish bum rape has probably gone to his head.
5. There's a Bit of Lisbeth in All of Us
"That feeling of being marginalised or held back by people in a position of power," comments Mara, "people can relate to that." I certainly can. Well, that's my excuse for my tattoo of The Moomins, anyway.
Read on to watch the full video of the Dragon Tattoo press conference.
Read more...
| | | |
| --- | --- | --- |
| My Week with My Week with Marilyn: Simon Curtis Interview | | |
Written by Ivan Radford
Friday, 25 November 2011 06:51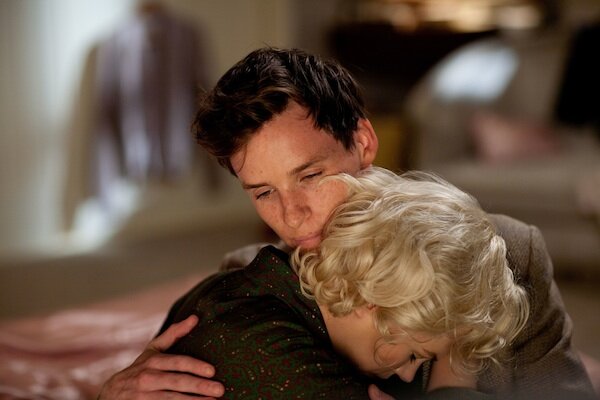 Whether you're Sir Laurence Olivier or a small boy blagging a job as third assistant director on a film set, the chances are that you have, at some point, been hopelessly in love with Marilyn Monroe. Even if you've never met her.
But not so for Simon Curtis. The BAFTA and Emmy-nominated director of Cranford, Pride and David Copperfield was never a die-hard Monroe fan. So why did he direct My Week with Marilyn, a film about the iconic sex symbol's attempts to act seriously in Olivier's conflict-filled production of The Prince and the Showgirl?
He rang me up yesterday morning to explain himself, and contribute to My Week with My Week with Marilyn by discussing Michelle Williams, Colin Clark's memoirs and the Oscar buzz surrounding his charming film.
Read more...
| | | |
| --- | --- | --- |
| Interview: Roger Allers and Bob Minkoff (The Lion King 3D) | | |
Written by Ivan Radford
Friday, 07 October 2011 06:55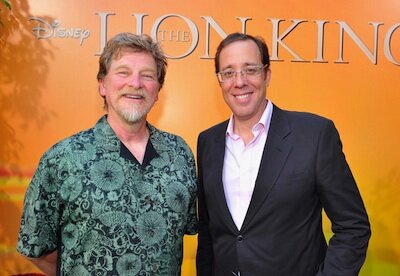 There's nowt like getting up at 10 in the morning to go to a roundtable interview with the directors of the greatest Disney movie ever made. That's 10am US Pacific Time, by the way. So yes, I made a special effort and got out of bed at 6pm to make a long journey all the way to the interview. That's a virtual interview, by the way.
After getting up before 6pm, walking across the room to the computer and shouting a few things in South African in the Rafiki style, I was ready to go. All that because The Lion King is out in cinemas again today? I wouldn't have made all that effort for something stupid like Cars, you know.
So anyway, here's what Roger Allers and Bob Minkoff had to say (or type, whatever) about Hamlet, Elton John and post-converting the Disney classic into three dimension as we threw virtual questions at them through the circle of WiFi (ahem).
Read more...
| | | |
| --- | --- | --- |
| Raindance Interview: Dana Lustig (A Thousand Kisses Deep) | | |
Written by Ivan Radford
Friday, 30 September 2011 07:52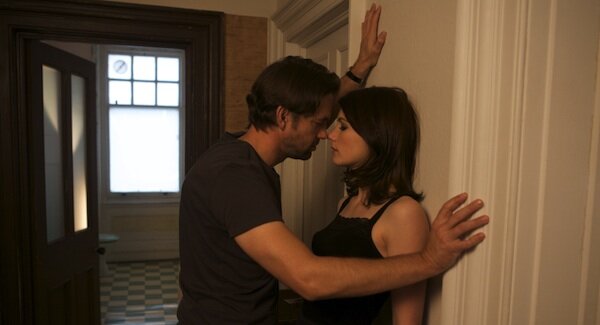 Standing near the entrance of the lovely Apollo Cinema West End, people keep pushing past to get to the world premiere of A Thousand Kisses Deep. But as the foyer fills up, I'm busy talking about jazz and time travel - as you do, if you're chatting to Dana Lustig, director of tonight's intriguing romantic drama.
The interview was equally interesting, even if it was conducted amid a gaggle of visitors walking between us right near the top of a stairwell. And, to make matters more chaotic, old friends kept popping up to say hello. (Her friends, I should add - I'm not that popular.)
But Dana stayed to chat, sharing her passion for London, music and Dougray Scott. And then Dougray himself arrived and hijacked the whole thing. As you do, if you're Dougray Scott.
Here's what happened:
Read more...
| | | |
| --- | --- | --- |
| Interview: Paddy Considine (Tyrannosaur) | | |
Written by Ivan Radford
Tuesday, 27 September 2011 11:04
Sitting down in the Arts Picturehouse, Cambridge, Paddy Considine is an interesting figure to behold. His tattooed arms and slicked back hair are almost intimidating, especially when he vents about the frustrations of acting on films with "the biggest assholes out there", and the ferocity with which he talks about his directorial debut, Tyrannosaur.
You almost wonder how much he's got in common with Joseph (Peter Mullan), the angry, misunderstood man at the heart of Tyrannosaur's monstrous story. Then you see him smile before he sits down and those thoughts disappear instantly.
"Let's just get a kebab and stroll around the town!" he laughs, debating with his people what to do during the UK premiere of his film.
The intensity he gives off isn't anger; it's a passion for what he's created. And given the emotional beast he's produced, you can't really blame him.
The film follows Joseph and his relationship with Hannah (Olivia Colman), a kind-hearted charity shop worker who is ritually beaten by her husband. They first met in a short film, Dog Altogether, which won Paddy a BAFTA four years ago. So where did the characters come from initially? 
Read more...
Start Prev 1 2 3 4

5

6 7 8 9 10 Next > End >>


Page 5 of 11