Brief Encounters
| | | |
| --- | --- | --- |
| Argentine Film Festival Interview: Dario Nardi (Sadourni's Butterflies) | | |
Written by Ivan Radford
Sunday, 21 April 2013 17:01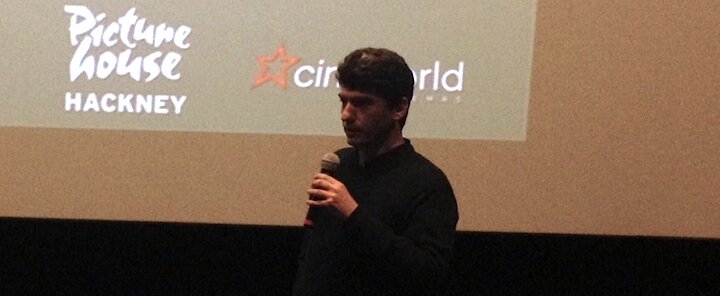 Dario Nardi's debut feature Sadourni's Butterflies is the closing film of the second Argentine Film Festival London. The tale of an ex-con dwarf joining the fetish film industry in order to go straight (literally), it's a bizarre, surreal film full of expressionist flourishes.
We tracked him down in the sexy Hackney Picturehouse, where he talked after a screening about his inspirations and choosing to shoot in black and white.
Read more...
| | | |
| --- | --- | --- |
| Exclusive: Interview with the star of Robot & Frank... Robot | | |
Written by Ivan Radford
Friday, 08 March 2013 15:50
Robot & Frank is out in UK cinemas today. It's a lovely, warm tale of a cute robot (Robot) and his owner, Frank (Frank Langella), an old man who learns to love about life thanks to his new friend uses his friend's robotic skills to commit a jewellery heist.
To celebrate the cute sci-fi's release, we tracked down the film's shiniest star (Robot) for an exclusive interview. Here is what he had to say to us about memories, working with Frank and, erm, cheeseburgers:
Read our full Robot & Frank review.
| | | |
| --- | --- | --- |
| Interview: Marius Holst (The King of Devil's Island) | | |
Written by Ivan Radford
Monday, 12 November 2012 15:59

(Photo via King of Devil's Island Facebook page)
The King of Devil's Island blew its way into cinemas in June, a cold, haunting story about a boys home on the island of Bastøy. But while its mix of hidden abuse, harsh conditions and violent revelations may appear familiar, Marius Holst's drama has something that sets it apart: it all actually happened.
Coupled with a commanding performance from Stellan Skarsgård as the prison's cruel-but-kind warden and a cast of unprofessional teens, it gives King of Devil's Island a nasty chill that you can't shake for a good couple of days.
With the film released on DVD last week, I spoke to director Marius Holst about shooting on a snowy island, working with untrained kids and uncovering a dark chapter in Norway's past.
Read more...
| | | |
| --- | --- | --- |
| Rust and Bone Interview: Marion Cotillard (BFI Screen Talk) | | |
Written by Ivan Radford
Friday, 02 November 2012 08:04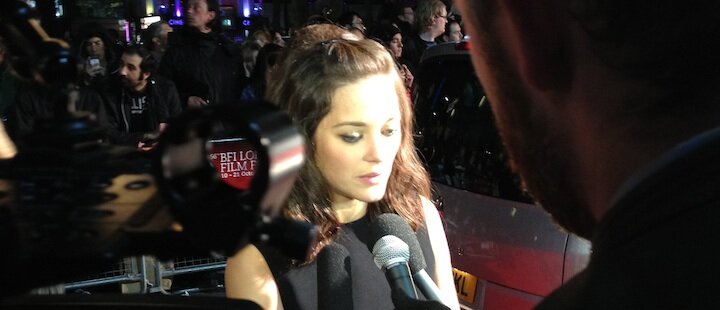 MarryMe Cotillard is amazing. That's a fact. Just like robots are cool and Yorkies are not for girls. But some people out there don't share my fanatical adoration of MarryMe. Some of them don't even pronounce her name right. They call her "Marion" Cotillard instead.
Well, good news, fellow Cotillardians: MarryMe is back in cinemas this week in Jacques Audiard's rather uplifting anti-romance Rust and Bone. It premiered in the UK at the London Film Festival last month and, after tolerating thousands of people screaming her name incorrectly on the Rust and Bone red carpet, MarryMe took part in a Screen Talk at the BFI.
Effectively a two-hour Marion Cotillard interview, the Q and A session reminded me once again how utterly adorable she is.
Here are 10 reasons why...
Read more...
| | | |
| --- | --- | --- |
| Raindance Interview: Johnny Daukes (Wonder) | | |
Written by Ivan Radford
Monday, 08 October 2012 12:44

Interviews with directors and actors can often be 15-minute, in-and-out, strictly controlled things. You get your slot, you're chivvied along, you're shipped out for the next set of identical questions.
So it's always great when you have an interview that turns into a long, rambling conversation. I've had a lot of those recently – both over the phone (21 Jump Street) and in person (How Do You Write a Joe Schermann Song?) – but the latest was a chat with Johnny Daukes, the director and Elliott Smith-esque songwriter behind Wonder, a short which screened at the Raindance Film Festival last week.
The film, which is 26 minutes long, accompanies a short EP, which is out today in iTunes. Both are excellent, so I jumped at the chance to talk to him. Partly because he has a lovely voice (he is, I discovered, the voice of Nutri-Grain Breakfast Bars) and because we had a fun chinwag last year, when Acts of Godfrey premiered at Raindance.
The result? Another sprawling chat that covered everything from The Beatles and the critical response to Acts of Godfrey to Monsters vs Aliens, Special K and his new film with Tom Wilkinson.
Read more...
<< Start < Prev 1

2

3 4 5 6 7 8 9 10 Next > End >>


Page 2 of 11