| | | |
| --- | --- | --- |
| Competition: Show Your Stop-Motion Short Film with A Town Called Panic! | | |
Written by Ivan Radford
Saturday, 18 September 2010 11:20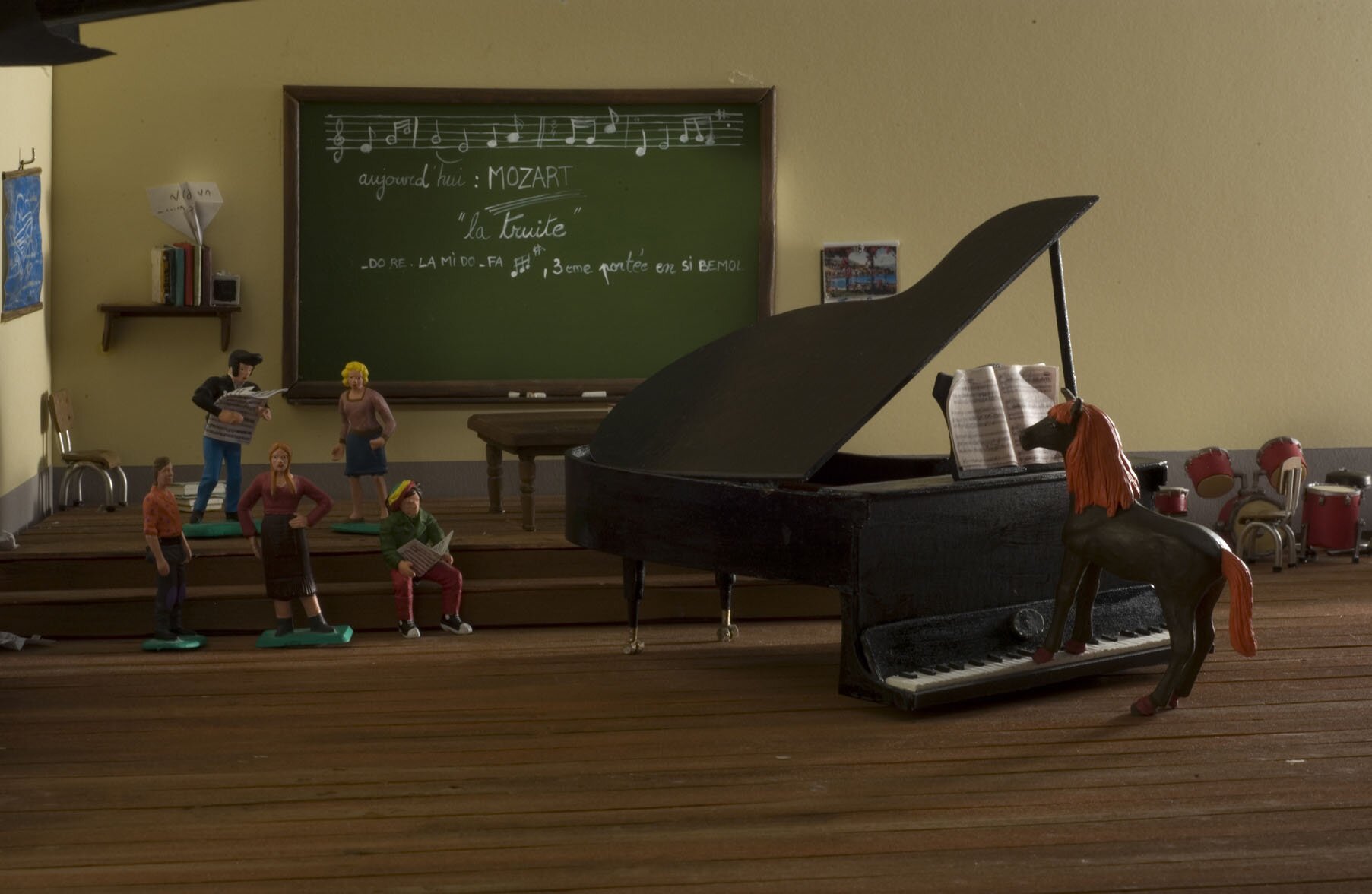 Inside everyone is a stop-motion piano-playing horse waiting to break free. But now there's a proverbial carrot and stick to lure him out - yes, in honour of A Town Called Panic, Optimum Releasing have launched an animated short film competition.

The winner gets the chance to screen their stop-motion film before the main feature at the swanky Curzon Soho. Ooo, posh.

All shorts must be less than 5 minutes in length. To enter, visit Shooting People and upload your movie. The films will be judged by Hammer & Tongs, the director-producer duo behind Son of Rambow and The Hitchhiker's Guide to the Galaxy. The deadline for entries is Wednesday 29th September.

A Town Called Panic is a mental Belgian animation, starring Cowboy, Indian and Horse. Together, they build a barbeque, travel to the centre of the earth and fight off slippery pond creatures. And wear lots of hats. It's based on an original TV series of the same name, co-produced by Aardman back in 2000.

The film is out in cinemas on Friday 8th October - for inspiration, check out the trailer.