With blue-teethed monsters running rampant round South London council estates, now seems like a good time for a quick rundown of some basic alien invasion survival techniques as taught by the movies.

In the event that aliens do start attacking your block, follow these simple steps to stay alive. Particularly the one about Pierce Brosnan.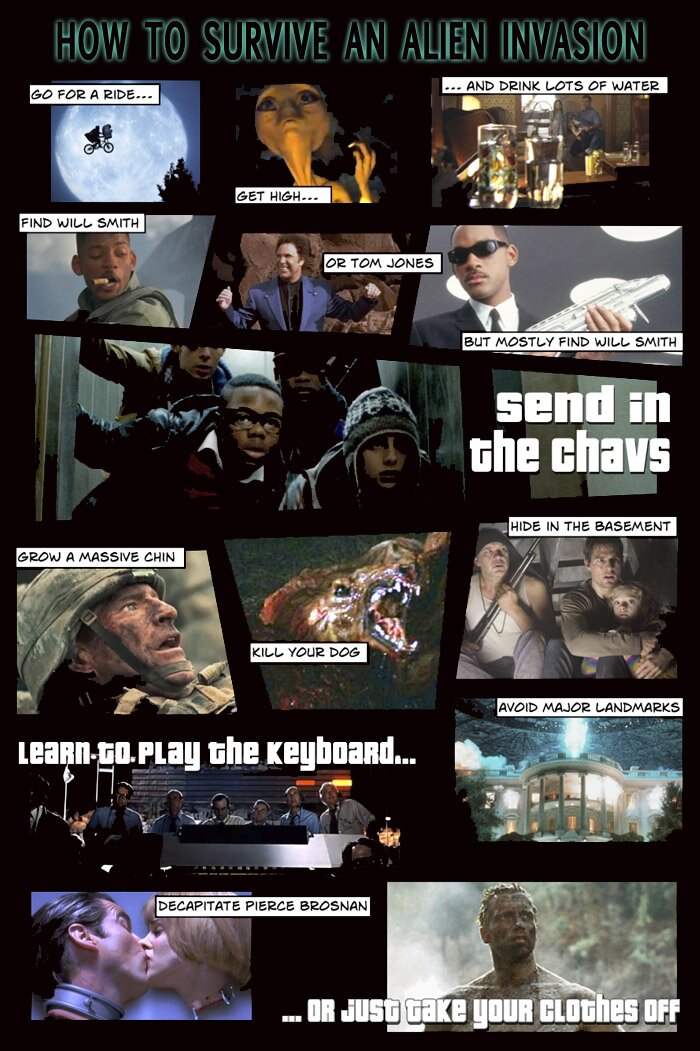 Attack the Block is out in cinemas tomorrow. Head this way to read a rather lovely Attack the Block review.
Previous pieces of Photoshoppy fun (including Christian Bale Punching People) can be found over here.