| | | |
| --- | --- | --- |
| 10 Films You Should See at the Raindance Film Festival 2011 | | |
Written by Ivan Radford
Saturday, 10 September 2011 15:04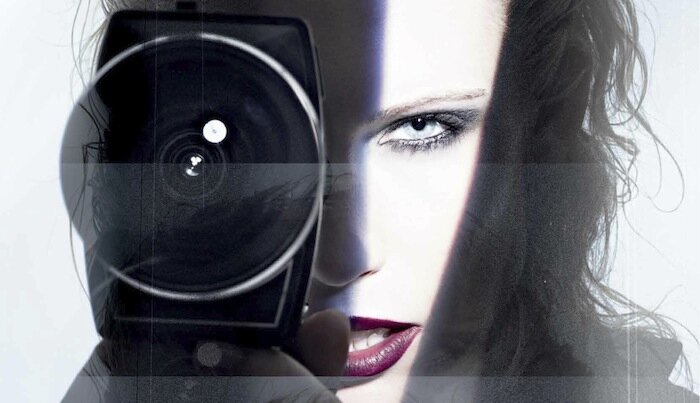 It's September. And it's raining. Which means it's time for the UK to warm up for the London Film Festival with the smaller (but potentially more interesting) celebration of indie film-making that is the Raindance Film Festival.
Now in its 19th year, the Raindance 2011 line-up offers 137 shorts and 98 feature films - almost all of which are UK premieres, while over 30 are also international premieres. (Suck on that, LFF.)
But while you're busy sticking it to the big boys with Raindance's usual array of intriguing, provocative and often downright weird films, it's still good to know what to expect. 
Here are 10 films you should see at the Raindance Film Festival 2011:
(Now the Festival is almost over, here are our recommendations for the final weekend: 5 more films you should see at Raindance Film Festival 2011.)
1. Another Earth (dir. Mike Cahill)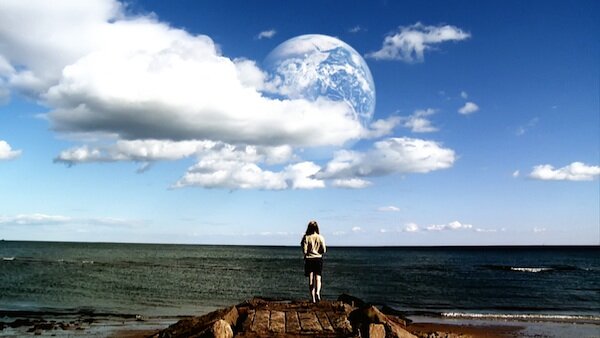 Two days before Lars von Trier's Melancholia, the festival's opening film is the UK premiere of this sci-fi drama from director Mike Cahill. Starring newcomer Brit Marling, it tells the story of three strangers, including astrophysics student Rhoda, whose lives become connected by a tragic accident on the eve of the discovery of a duplicate planet Earth.
Full of haunting imagery, car crashes and exclusive flights to "Earth 2", Cahill's intriguing indie drama looks absolutely fascinating. Even if it does feature a scene where its characters play on a Nintendo Wii. (Watch the Another Earth trailer here.) Read our review of Another Earth.
2. Bonsai (dir. Cristián Jiménez)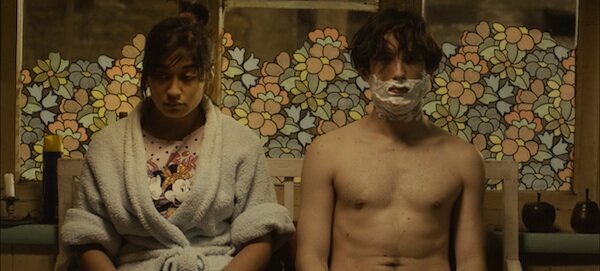 Oh, those Chileans and their slacker romances. Cristián Jiménez's adaptation of the Chilean novel of the same title is Raindance's closing film. It follows the weird romance between Emilia and Julio, a couple of students who took care of a plant during their doomed relationship. Or something. And one of them dies. Or doesn't die. And stuff.
As with many indie romance-comedy-dramas, this looks amusing, painfully realistic and rather weird. Plus it apparently has elements of Proust in it. I'm in.
3. Black Pond (dir. Will Sharpe / Tom Kingsley)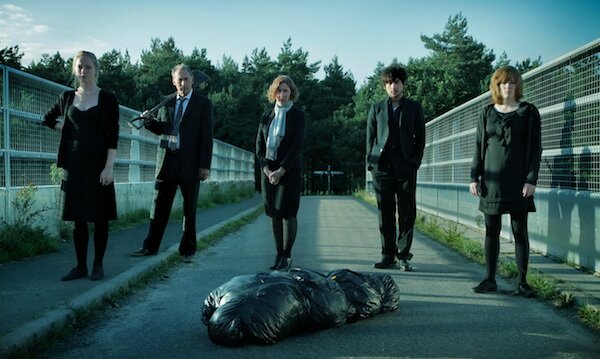 "I could've performed a citizen's arrest for suicide... but I would've been arresting a dead person."
That's Chris Langham there, returning from past scandals to join Simon Amstell in his acting debut. This blackly comic mockumentary, about a stranger who dies at their dinner table, looks like directors Will Sharpe and Tom Kingsley are having a lot of fun with their cast. It promises family conflict, rants about the endless suffering of existence, and newspaper headlines like "We had him for supper". Oh yes, we're a long from Amstell's stupid TV series Grandma's House. Read our review of Black Pond.
4. Acts of Godfrey (dir. Johnny Daukes)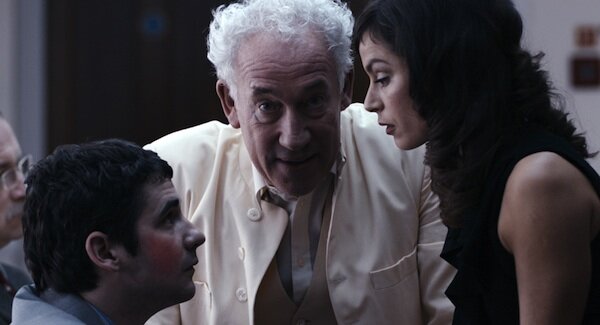 Simon Callow and Harry Enfield. Together at last. The world premiere of Acts of Godfrey is another dark comedy, this time about a motivational weekend attended by a salesman, gangsters, a pop star and a fraudster. Callow plays an omniscient narrator. And the entire thing is written in rhyming couplets. This is either going to be amazing - or the most insufferable thing since Horrid Henry: The Movie. I can't wait. Read our review of Acts of Godfrey (it's in rhyming couplets too).
Acts of Godfrey (trailer) from johnnydaukes on Vimeo.
5. A Thousand Kisses Deep (dir. Dana Lustig)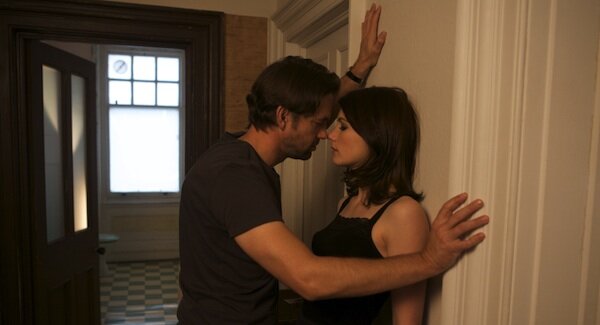 A Thousand Kisses Deep is another film with a ridiculously good cast, as David Warner, Dougray Scott, Emilia Fox and Jodie Whittaker join forces for a bit of supernatural hanky panky in the wake of a woman's mysterious death. The official description calls Dana Lustig's drama a "world of passions and betrayals". But it's also a world of time travel. And Dougray Scott playing jazz trumpet. Hell yes. Read our review of A Thousand Kisses Deep.
6. Hollow (dir. Michael Axelgaard)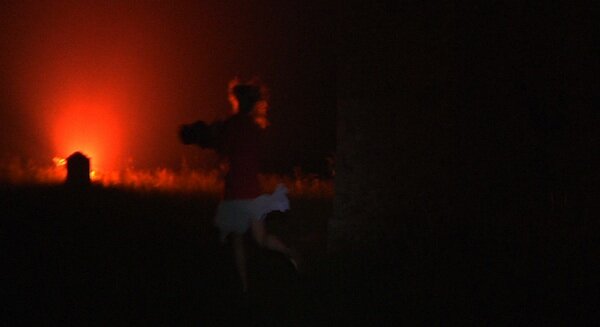 Hollow turned up at Montreal's Fantasia Film Festival, and it's a spooky film about an ancient horror uncovered in the English countryside. Yes, it involves found footage like every other scary film made in the last two years, but it's also a film about a tree. An evil tree. It's just about mental enough that it might work.
7. Montevideo - Taste of a Dream (Dragan Bjelogrlic)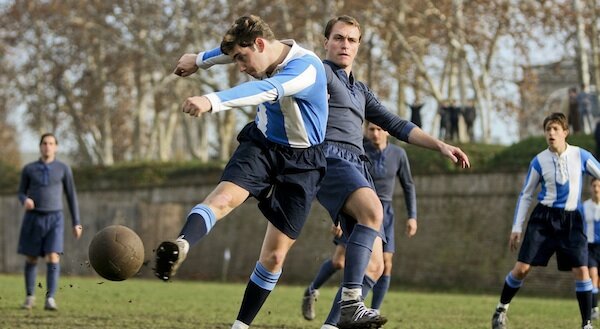 We all remember 1930s Serbia. A time of football, sex and reckless gambling. Playing out to a jazz band singing "Gimme gimme, give some sugar to me", this stylish sports flick is Serbia's biggest-ever box office hit - FACT. It's also got a lot of hot women and men wearing hats. No wonder it's Serbia's submission for the Oscars next year. See it now and be smug about it for the next 12 months. Read our review of Montevideo - Taste of a Dream.
8. X (dir. Jon Hewitt)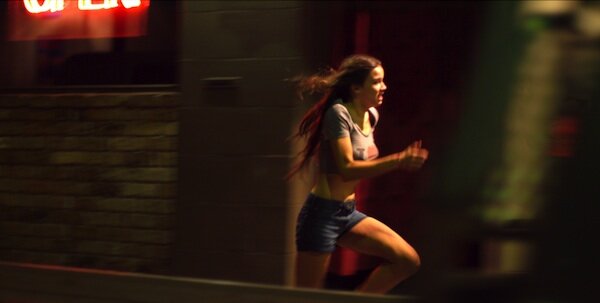 Anyone who's ever been to Sydney knows all about the city's seedy underbelly of sex and crime. No? Well this Australian thriller will bring your balls up to speed. Two prostitutes on the run after witnessing a brutal murder? That's enough to get anyone's private parts tingling. Read our review of X. 
9. Where My Heart Beats (dir. Khazar Fatemi)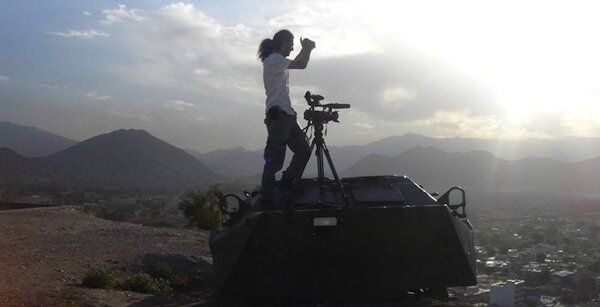 This Swedish documentary sees journalist Khazar Fatemi return to her childhood country of Afghanistan for the first time in 20 years. "Why?" asks her mother. To show the people whose lives have been affected by the war through the eyes of someone who used to live there. Insightful stuff that looks to be as moving as it is unfortunately topical.
10. Holy Rollers (dir. Bryan Storkel)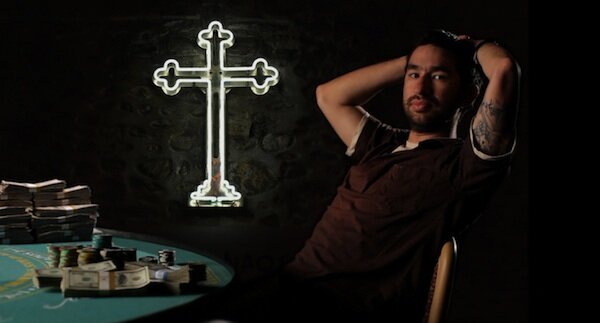 If war and destruction isn't your cup of tea, maybe you should try hitting the blackjack tables. That's what a bunch of Christians did in America. And they're now the largest and most well-funded blackjack team in the country.  
Gambling for the glory of God? Nothing to do with the Jesse Eisenberg drug dealing drama, Bryan Storkel's documentary looks interesting, provocative and downright weird. 
The Raindance Film Festival runs from Wednesday 28th September to Sunday 9th October. And that diverse mix of 10 films should keep you going for all 12 days. Holler if you have any recommendations of your own.
As of yesterday, the festival box office is open and taking your money, so go book tickets now. GO ON. BOOK.