Star Ratings
| | |
| --- | --- |
| | Amazing |
| | Well good |
| | Fun |
| | Meh |
| | Rubbish |
| | | |
| --- | --- | --- |
| Raindance Review: Another Earth | | |
Written by Ivan Radford
Wednesday, 28 September 2011 19:22
The Raindance Film Festival 2011 opened this evening with the premiere of Another Earth. It tells the tale of a young science student Rhoda (talented newcomer Brit Marling) whose life is changed after a tragic car accident. As she tries to make amends and builds a relationship with isolated composer John (William Mapother), a second planet Earth appears in the solar system.
Now, I'm sadly not allowed to publish my full review of Another Earth yet due to a silly embargo, but I can post a brief reaction to Mike Cahill's subtle, low-key sci-fi, which manages to raise all the philosophical questions of a parallel world without needing to leave Rhoda's front yard. So here it is: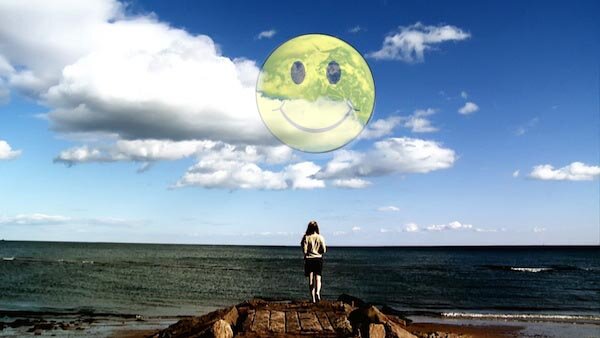 IT'S AWESOME. 
Here's hoping the rest of the Raindance Film Festival lives up to the high standard of its opening film (our Raindance Film Festival preview is here). Meanwhile, Another Earth is out in UK cinemas in December - you can watch the Another Earth trailer here.
The Raindance Film Festival runs from Wednesday 28th September to Sunday 9th October. For suggestions on what indie films to see over the next couple of weeks, here are 10 films you should see at the Raindance Film Festival 2011.
Tags:
another earth
brit marling
mike cahill