| | | |
| --- | --- | --- |
| 5 More Films You Should See at Raindance Film Festival 2011 | | |
Written by Ivan Radford
Friday, 07 October 2011 09:16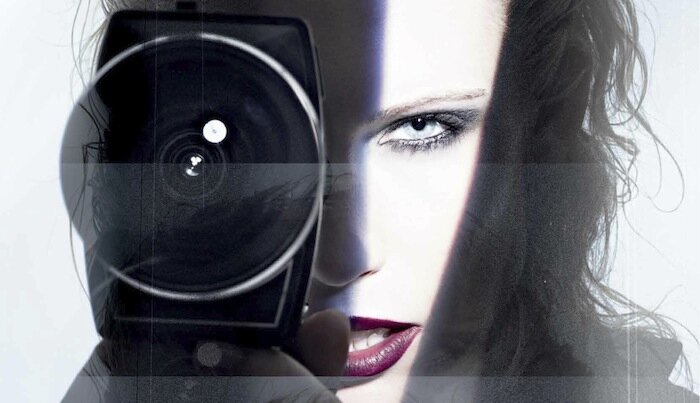 After the success of our recommended 10 films you should see at Raindance Film Festival 2011 (and you've obviously seen/are going to see all of those, RIGHT?) we've run around the Apollo West End like crazy people and seen a variety of interesting, odd and wonderful stuff.
We also missed a lot of movies off our first list of suggestions, but all is not lost: there are still a few days of Raindance premieres to go.
So now we've had enough time to plan our final weekend of festival goodness, here are five more films you should try to catch before Raindance Film Festival 2011 ends.
Victims (Friday 7th October, 12pm)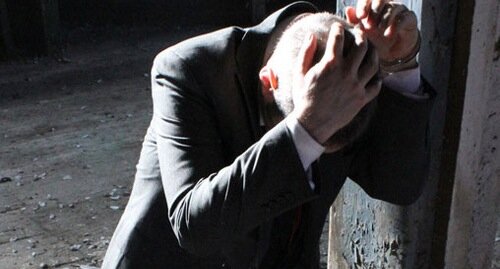 David Bryant's low-budget Brit thriller sees a man kidnapped on his wedding day by balaclava-ed men for a crime committed by someone else. Working on a found footage basis, Victims hinges on the performance of John Bocell, but also on Bryant's use of one single take to capture events - worth checking out on a technical level alone, not to mention the intriguing premise.
Stranger Things (Friday 7th October, 9pm)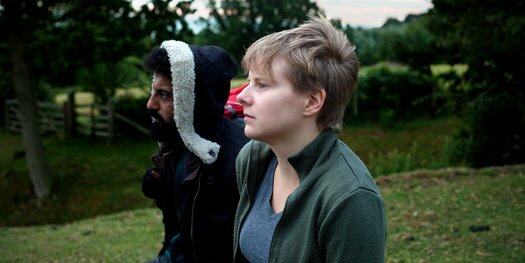 It's always nice to see a director make their feature debut, and Eleanor Burke and Ron Eyal's story of a grieving woman is no exception. Inviting the homeless guy she finds in her dead mum's house to live in her shed, the two form a bond. It sounds like an interesting character piece, but the most exciting thing about Stranger Things? The bloke's played by Adeel Akhbar, aka Faisal from Four Lions. (Sadly, there's no sign of any exploding crows or sheep.)
I haven't found a trailer for Stranger Things yet. But here's a video of Adeel eating a sandwich:
War Games (Friday 7th October, 6.15pm)
If classic sitcom Spaced taught us anything, it's that paintball can easily turn ugly. And Cosimo Alemà knows it - his thriller sees a group of paintballers picked off one by one by some "unhinged and deranged ex-soldiers". It's helmed by a seasoned music video director, so expect lots of kinetic visuals, but also a fun bloody romp through the woods in one of the few action/horror flicks at this year's festival.
Seamonsters (Saturday 8th October, 9pm)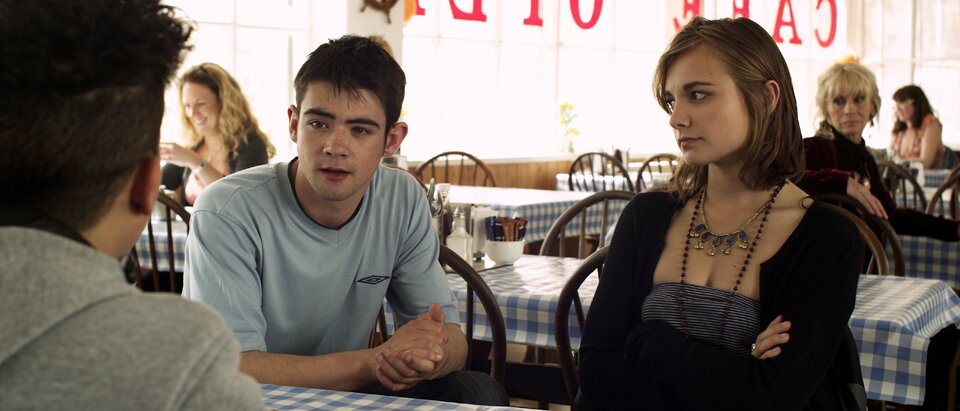 "I just wanna meet someone different..." Sadly not a low-budget monster movie, Julian Kerridge's Seamonsters sees two best friends torn apart/together by the arrival of "siren" Lori. Cute, exciting and prone to dishing out random philosophy, she's pretty much the ultimate Manic Pixie Dream Girl of all time. Fans of Zooey Deschanel and Kirsten Dunst start booking now.
No Return (Sunday 9th October, 4.30pm)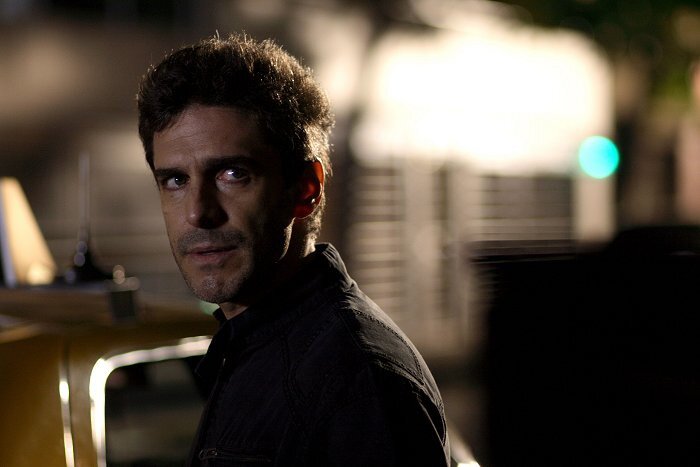 When a young cyclist is killed by a car, the victim's father hunts down the culprit with all the anger of a bereaved parent and all the force of the mass media. The wrong guy is promptly arrested, leading into a downward spiral of guilt. This Argentinian film (directed by first-timer Miguel Cohan) is produced by the same folks behind The Secret in their Eyes and also stars Federico Luppi, veteran actor of Guillermo Del Toro's Cronos, The Devil's Backbone and Pan's Labyrinth. As such, it's just shot to the top of my must-see-at-Raindance list. See you there on Sunday?
Here's a trailer without subtitles, just to get you in the mood:
Other interesting films that also sound potentially awesome include BumRush (an epic Canadian gangster movie - five words you never thought you'd see written together) and, on an even more unconventional note, Orchids - My Intersex Adventure, a documentary about a woman born half-male and half-female. Both are showing on Saturday 8th October.
For more on the Raindance Film Festival 2011, head this way for our Raindance reviews, or over here to read our Raindance interviews. And, of course, the official Raindance website is this way if you want to book tickets. 
Tags: