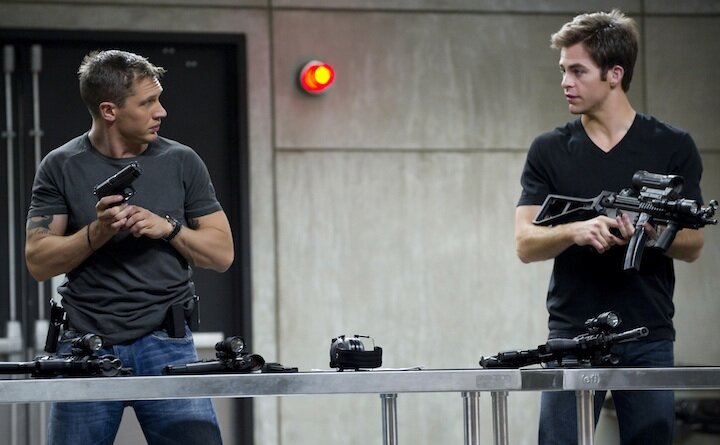 Director: McG
Cast: Tom Hardy, Chris Pine, Reese Witherspoon
Certificate: 15
This Means War trailer
When CIA agents aren't busy going rogue, they're usually busy lying to a girl to get into her bed. It's only a matter of time, then, before two CGI agents who aren't going rogue end up chasing the same woman. Lo and behold, that's exactly what happens in McG's action-spy-rom-com. It's shallow, obvious, by-the-numbers film-making. But you know what? It works.
That's pretty much all down to the cast. Chris Pine, Tom Hardy and Reese Witherspoon enter their love triangle with a twinkly chemistry that covers up a lot of shoddy writing.
Witherspoon's extremely hot but single woman, we are told, is an insecure product tester and unused to dating - which makes her the perfect target for the two CIA agents. Hardy is quiet and gentle, Pine is loud and brash. Both are extremely hot and single.