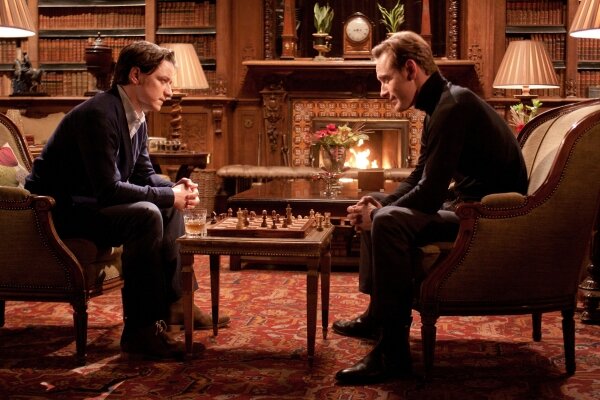 X-Men: First Class hit first place at the UK Box Office with an opening of £5.4m. 

That sounds pretty groovy for a 60s-set mutant prequel, but it's actually the weakest of the franchise since the original X-Men back in 2000. Arriving without any audience awareness of the series, Bryan Singer's comic book movie opened on £4.8m - Fox would have been hoping for slightly more evolved figures by now.

With the other X-Men films taking between £6m and £7m on their debuts, Matthew Vaughn's excellent blockbuster is quite a way behind. Still, it has far more positive buzz than Brett Ratner's X-Men 3 or 2009's Wolverine outing, which may keep its powers strong enough to claw together a stronger total.

First Class almost took second place in the UK Top Ten thanks to The Hangover II. Even with a 15 certificate and a lot of backlash, Todd Phillips' sequel, which took just under £4m in its second weekend, has already passed the £20m barrier. 

That's a horrendously high amount for a 2D comedy - in fact, it's earned more than three times the £7.7m The Hangover had totalled up over two weeks in 2009. Feel free to bash your head against a brick wall at any point in the next seven days.