| | | |
| --- | --- | --- |
| Deathly Hallows MTV Clip Still Online! | | |
Written by Ivan Radford
Tuesday, 08 June 2010 14:38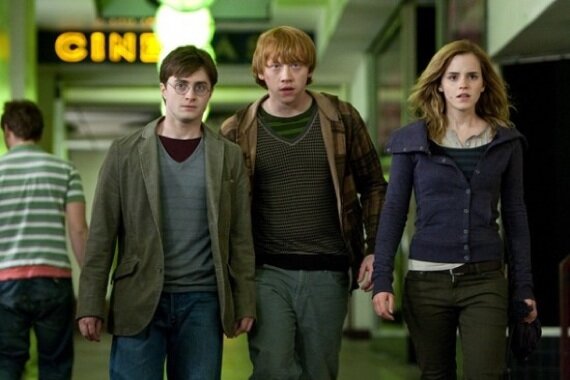 Well, it was online. Then it got taken down. But now it's up again. Yes, given an extra day of hunting and the exclusive new clip from the MTV Awards at the weekend can still be found floating around the internet, giving screaming hordes of Potter fans a glimpse of what's coming in the Deathly Hallows.

It's pretty dark stuff, both visually and story-wise, with incumbent director David Yates striding forwards with even more confidence than in his previous outings. We get quite a bit of Voldemort (Ralph Fiennes), who's hunting for Harry (Daniel Radcliffe) so he can kill him, and lots of shots of teenage wizards looking serious. 

No complaints here. You'd look serious too in their position. Especially with the knowledge that the (potentially spectacular) climax is being divided into two; it's going to be another year until we see the very end of The Boy who Lived. Part One hits cinemas on Friday 19th November. And it should be pretty damn good. So is this video, if you can watch it in time. Read on before it gets removed all over again.
Comments (1)
Add your comment