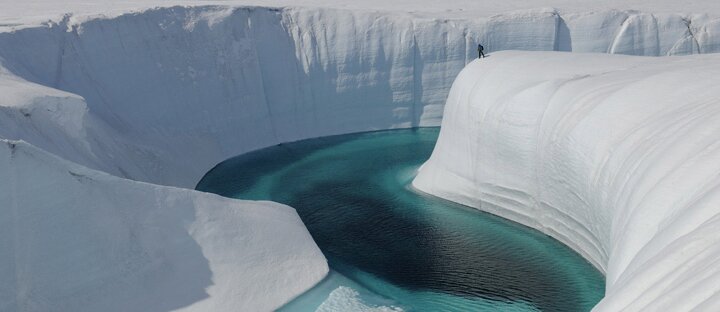 Director: Jeff Orlowski
Cast: James Balog
Screenings
 Trailer
In under 80 minutes, Jeff Orlowski's documentary Chasing Ice manages to capture something that disaster movies have been trying to for years: the colossal, beautiful and horrifying destruction of our planet. It makes The Day After Tomorrow look like Trumpton.
Using still photography and staggering video footage, he follows the gradual annihilation of glaciers around the globe due to climate change. The results are jaw-dropping, easily eclipsing any amount of Hollywood CGI. If Roland Emmerich saw it, he would probably pee his pants.
(Update: This film is so good that now even my nephew has been inspired to write a review of it. To see my writing outclassed by a seven year old, click here.)